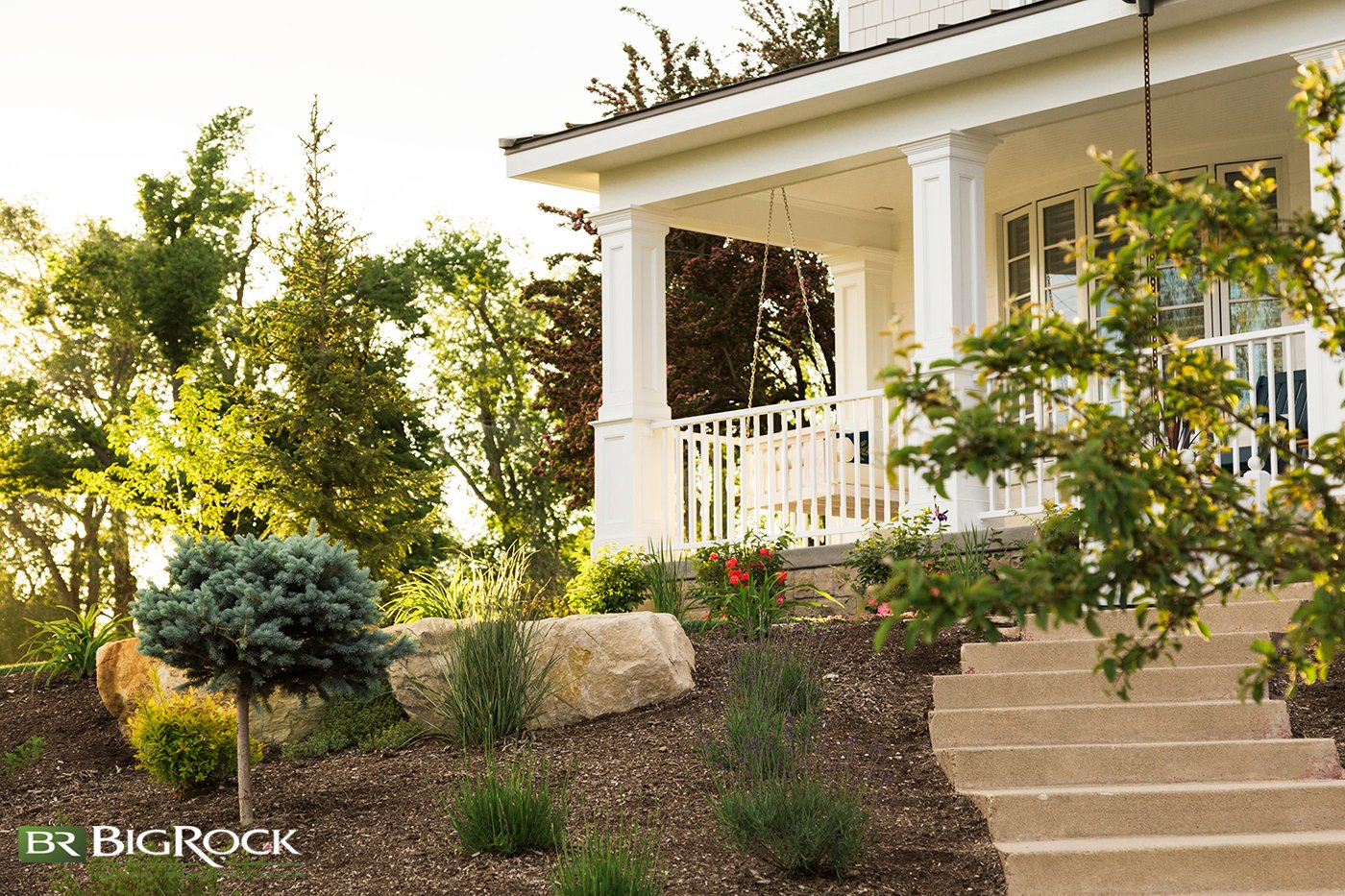 How To Use Natural Landscaping To Give Your Yard Life
Natural landscaping, also known as xeriscaping, is a popular trend that involves using native plants and natural materials to create a beautiful, low-maintenance landscape. There are many reasons why people are considering natural landscaping. Not only can natural landscaping save you a lot of money in the long run, but native plants are perfectly suited to your local climate and soil conditions, so they require less water, fertilizer, and pest control than non-native plants. In addition, natural materials like stone and wood are often more durable and longer-lasting than man-made materials like concrete and plastic. And because natural landscaping doesn't rely on chemicals or artificial irrigation systems, it's much better for the environment. Whether you're looking to save money, reduce your environmental impact, or simply create a more natural-looking landscape, natural landscaping is definitely worth considering.
Natural Landscaping 101
Natural landscaping design is a method of gardening that seeks to create a landscape that resembles a natural ecosystem. It typically includes native plants, natural stone features, and organic materials. The goal of natural landscaping is to create an attractive and healthy environment that is also easy to maintain. 
There are many benefits to all natural landscaping. Native plants are adapted to the local climate and soil, so they require less water and fertilizer. They also provide food and shelter for local wildlife. In addition, natural stone features can add interest and beauty to a landscape without the need for chemicals or artificial dyes. Finally, organic materials, such as mulch, help to improve soil health and prevent weeds from taking over. 
LEARN: Xeriscaping Ideas For Your Utah Home
With so many benefits, it's no wonder that natural landscaping is becoming increasingly popular. If you're interested in creating a natural landscape design, we can help! With our expertise and award-winning designs, we have what it takes to create a beautiful natural landscape that will be the envy of your neighbors.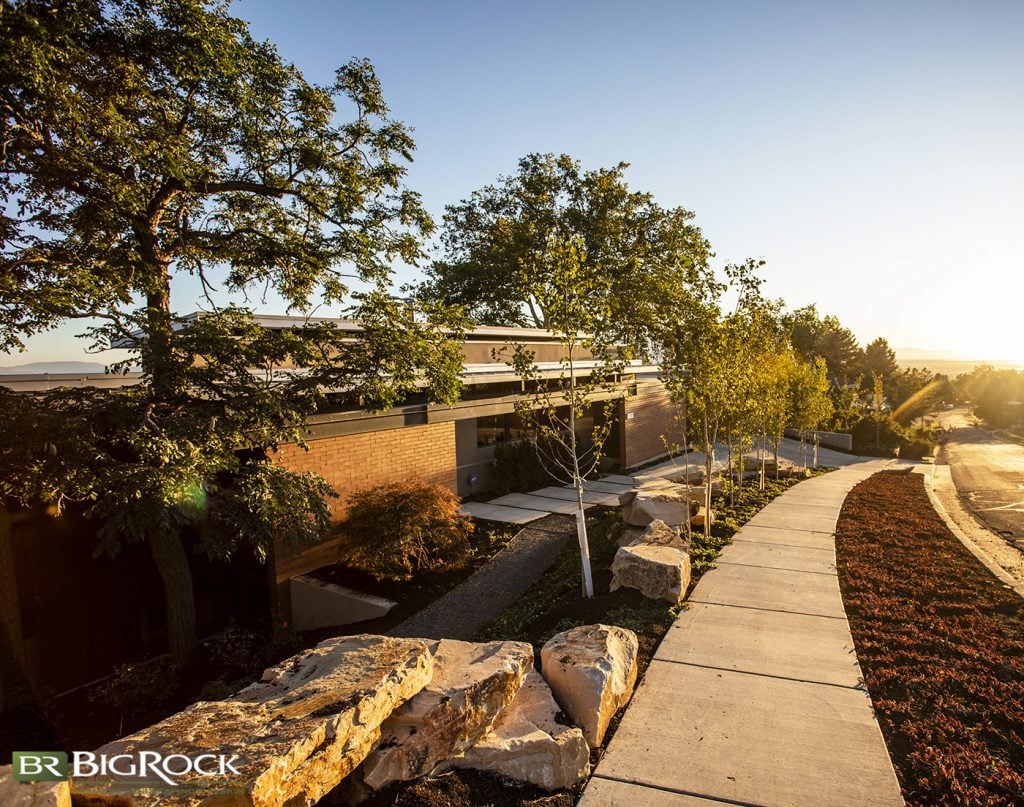 Ways To Bring Out The Natural With Landscaping
Xeriscaping and hardscaping are two popular landscaping methods that can be used to create an attractive and functional outdoor space. Xeriscaping is a form of natural landscaping that focuses on using native plants that require much less irrigation or maintenance than a traditional lawn-centric landscape. This type of landscaping is an excellent choice for areas that experience drought conditions or water shortages. 
DISCOVER: Our Xeriscaping Portfolio
On the other hand, hardscaping uses man-made materials such as concrete, stone, and brick to create paths, patios, and other structures. Hardscaping can be used to add visual interest to a landscape and can also provide functional elements such as seating, storage, and privacy. When used together, xeriscaping and hardscaping can create a beautiful and sustainable outdoor space.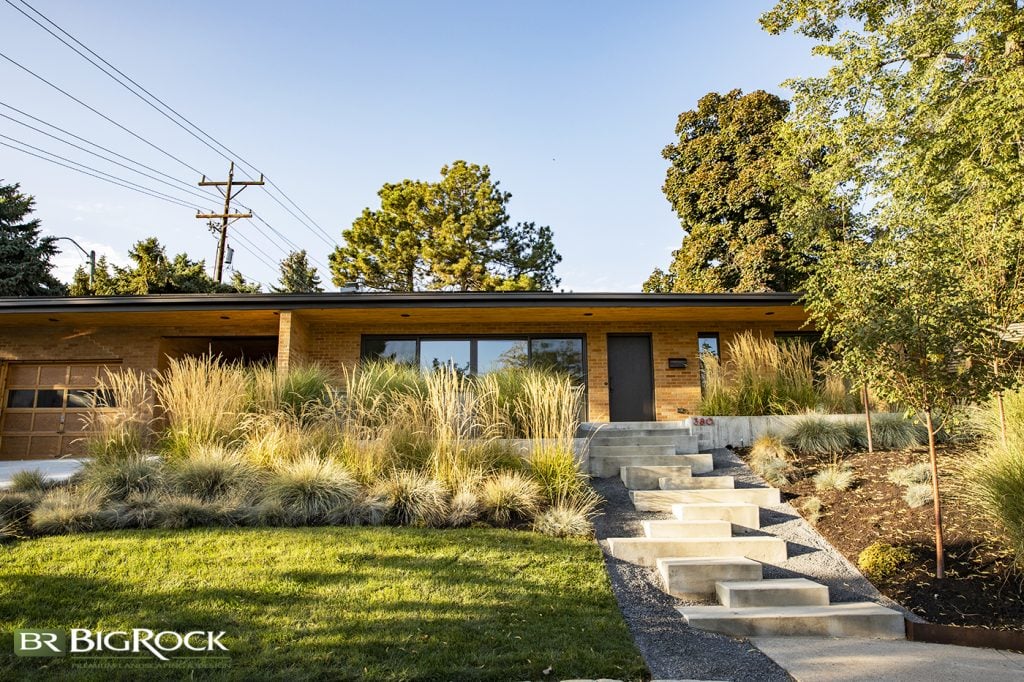 5 Reasons To Use Natural Landscaping 
When most people think of landscaping, they picture manicured lawns, trimmed hedges, and neatly planted beds. Natural landscaping can also be tidy and organized while offering some of these amazing additional benefits: 
1. Natural landscaping can blend in seamlessly with surrounding natural areas, providing a sense of continuity and spaciousness. 
2. Natural landscapes are generally easier to maintain than traditional landscapes. Once the initial work of clearing and planting is done, natural landscapes require less additional care. 
3. Natural landscaping can help to conserve water. By using native plants that are adapted to the local climate, natural landscapes require less irrigation than traditional landscapes. As a result, natural landscaping offers a sustainable and attractive alternative to traditional landscaping. (Keep in mind, it takes two years for your "native" plant to establish itself, so you will spend the first two years nurturing your new plants.)
4. Natural landscaping and using native plants do not require fertilization.
5. Natural landscapes provide a welcoming habitat for birds, butterflies, dragonflies, bees, and more.  
RELATED: Our Favorite Drought Resistant Landscaping Ideas
Need Help? Big Rock Can Help With Your Natural Landscaping Needs
At Big Rock Landscaping, we pride ourselves on being the experts when it comes to all types of landscaping. We are committed to delivering quality service that surpasses expectations. With an emphasis on transparency in our work and with each client's best interest at heart, we are confident you will be satisfied by what we do! Please reach out to us with any questions or if we can be of service to you in any way.