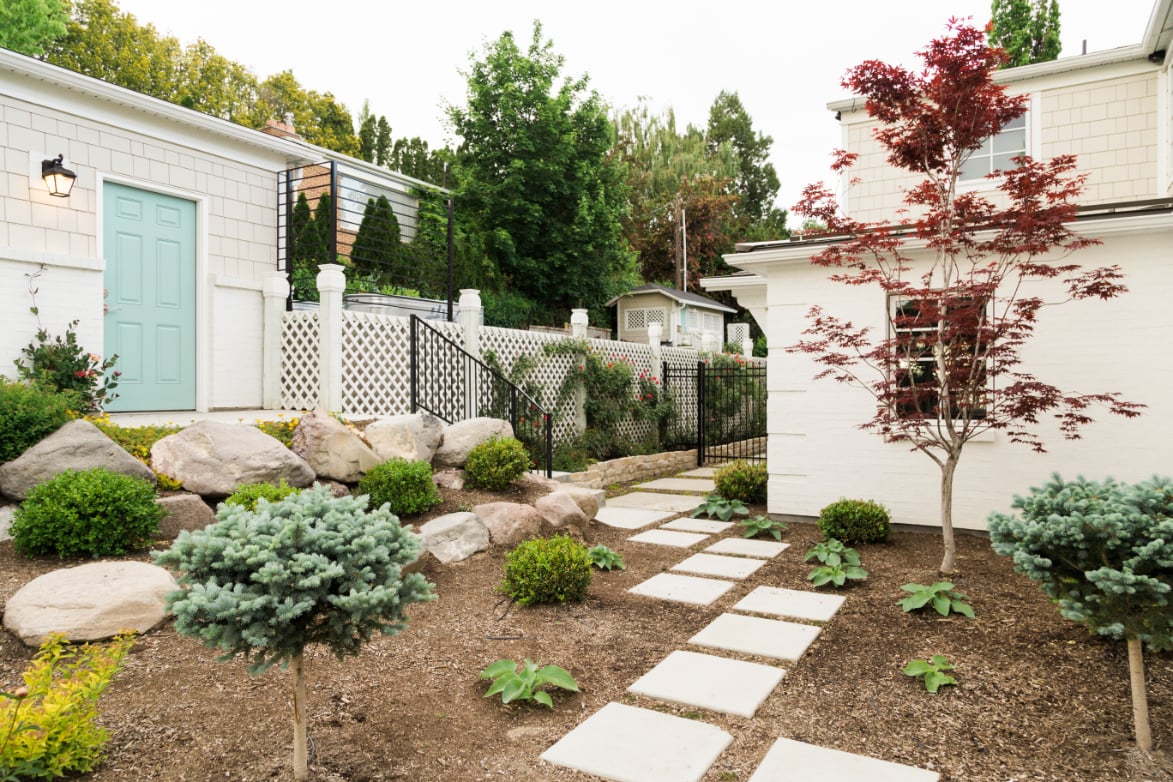 Xeriscaping Ideas For Your Utah Home
If your landscape is looking for a refresh, or you're just starting to create your dream home, consider adding the landscaping trend of xeriscape design. Xeriscaping has won the interest of many homeowners who are looking to conserve water, save some money and make a valuable impact on the environment.
Xeriscaping 101 In Utah
In North America alone, over 50% of residential water is used on landscapes and lawns. That is a lot of drinkable water that could be used for human consumption if we're willing to adjust our landscaping designs.
Xeriscaping is a type of landscape design that dramatically decreases the amount of water needed to maintain a beautiful front or back yard landscape. A well-designed xeriscape can decrease your water usage anywhere from 50 to 75 percent. Utah is a great region for homeowners to consider using xeriscape. While it seems as though Utah may be full of natural water flow because of its snow-capped mountains, it's actually considered a desert. Statistically, Utah is the 2nd driest state in the nation! With an average of 8-11 inches of rain annually, this makes Utah an ideal place to try a xeriscaped yard.
Utah's natural plant life and shrubs offer a wide range of color, texture, and interest to any xeriscaping design. When deciding if you'll enjoy a xeriscape design in your yard, take a drive around your local nature reserves, or walk through a nature trail to see what your environment has to offer for vegetation. Whatever you see in the wild will thrive within your xeriscape design.
A well-designed xeriscape can not only significantly reduce water consumption, but will also save you money on your water bill. In an effort to promote water efficiency, many local governments are offering incentives to move to a more water-conscious landscaping design. Utah Water Savers shares that Utah residents can receive up to $1.25 per square foot of lawn that is replaced with a water-efficient design.
We cover more Xeriscaping basics in the video below.
Xeriscaping vs Hardscaping
In the world of landscape design, there is a lot of "scapes" terminology that gets tossed about, but they really each have their own purpose and benefit. Because of xeriscaping's reduced use of lawn and water, it can sometimes be confused with hardscaping. However, these two methods are very different. While xeriscaping is reduced greenery that requires manual watering, hardscaping is the non-living element within a landscape design. Hardscaping usually consists of any hard landscape materials such as bricks, wood, walkways, pavers, walls, driveways, fountains, pools, or ponds.
If you choose to implement a xeriscape design you may have hardscaping elements that you include within the landscape. Both serve a specific purpose and add elements of interest, texture, and design to your overall design.
DIY Xeriscaping Design vs Professional
The internet is full of beautiful xeriscaping ideas. It's common to fill your Pinterest board with xeriscaping ideas and talk yourself into taking on this project on your own. We are fans of the DIY'er, but we also know most people get in over their heads with landscaping projects.
Xeriscaping seems like an easy project–no lawn, no sprinklers, lots of rock. However, there is an art to xeriscape. There are specific, and necessary, steps that need to be taken when creating a simple xeriscape design to ensure your yard and home look spectacular for many years to come.
For a truly functional xeriscape, vast knowledge of native plants is key. Knowledge of native vegetation's sun and water needs, cold hardiness, heat tolerance, and more will help ensure your design will be successful. For example, if you place a native plant without proper sun exposure, even though it's native, it likely won't survive. This simple, yet crucial mistake can impact the overall look of your xeriscape and create more maintenance than necessary.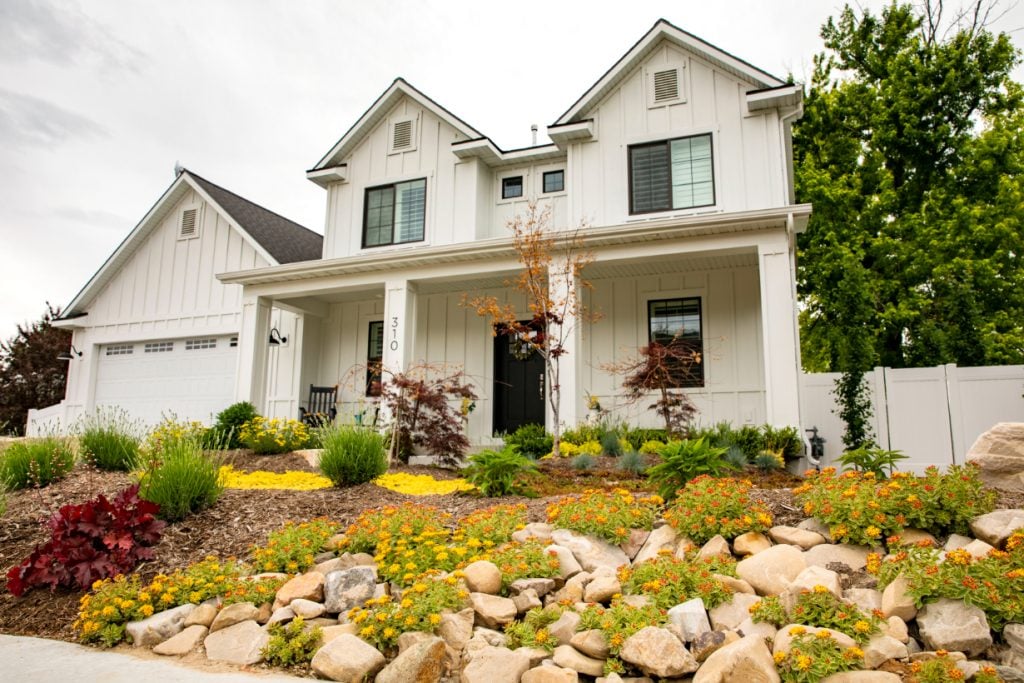 If you already have a landscape design that includes sprinklers or irrigation of any kind, there will be additional steps needed to ensure you properly seal off water lines that will no longer be used. You may even need to completely remove them. And while some experienced DIY'ers may be able to take on such a massive project, it won't be quite as easy for the everyday homeowner.
For a large-scale project, it is best to call a professional. A professional will take care of every step, no matter how time-consuming, to ensure your overall project is sustainable, luxurious and will serve your home for years.
5 Things You Should Know About Xeriscaping
If you are looking at xeriscaping ideas for your home, or want to redesign your current landscape to a xeriscape, here are 5 things you should know.
Zeroscape Is Not Xeriscape
Zeroscape is a complete reduction in any type of vegetation. It's usually large gravel or rock-covered areas with minimal plants. Xeriscaping on the other hand can be lush designs, but with a dramatically reduced water requirement. You may not even see gravel coverage, but if you do, it won't be the focus of the xeriscape design.
Xeriscaping Isn't Just For Desert Climates
A common xeriscape design people think of is large spaces with a rock covering and a large cactus sitting in the sun. Sure some desert regions may have a look similar to this, but Xeriscape does not mean empty or no landscaping nor is this design only for harsh deserts. Xeriscaping means using native plants, trees, and shrubs to allow for a design that can survive with what nature provides.
Xeriscaping Will Pay You Back
Replacing your lawn with a properly designed xeriscape can save you up to 5,000-8,000 gallons of water each year. Some local governments will give you rebates for water-saving landscape designs. We explain in more detail how xeriscaping saves you water and money.
Knowledge Of Your Native Land Is Essential
The proper choice of plants, shrubs, and trees are essential to a beautiful xeriscape. An understanding of what will thrive in your local region and ensuring it is added to the design in a way that is healthy, and beautiful is essential to a successful xeriscape and will prevent extensive maintenance.
Permits? You May Need Them.
Some local governments, or even local HOAs, may have requirements regarding your landscape designs.  Be sure you check with your local government to see if there are permits required for structures, storm runoff adjustments, sidewalk adjustments, etc. Or better yet, call Big Rock Landscaping and we'll take care of this part for you!
Xeriscaping Ideas For Utah That We Love
Big Rock Landscaping is your Utah landscaping expert. We have the knowledge of the Utah region and what plants, shrubs, trees, and flowers will thrive in your xeriscape. Here are a few Big Rock Landscaping projects that incorporated xeriscaping ideas within Utah and the Wasatch front.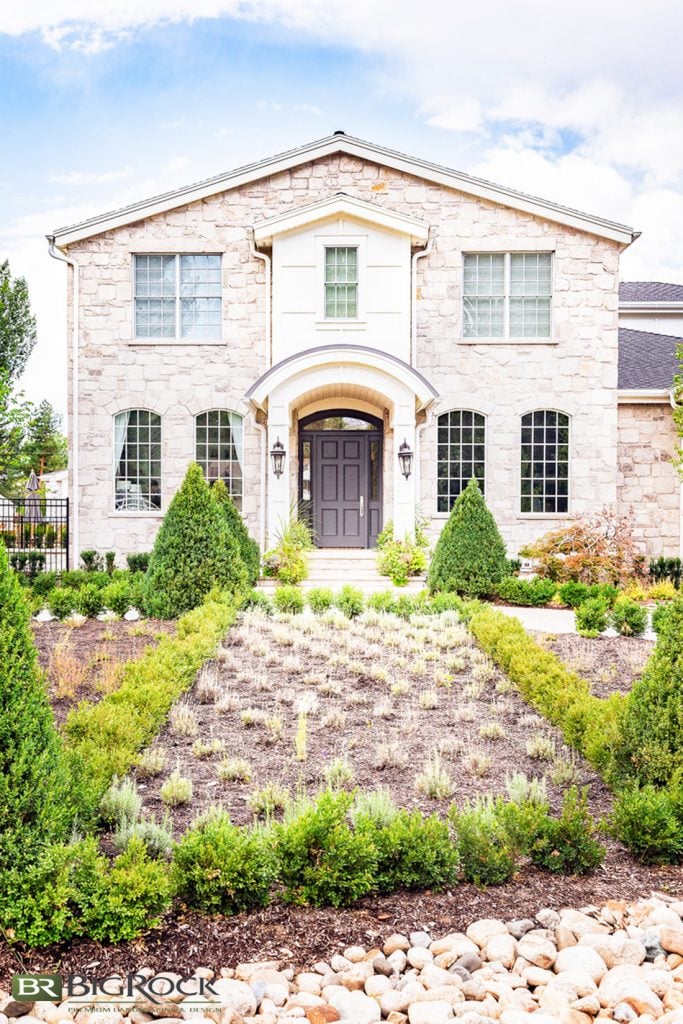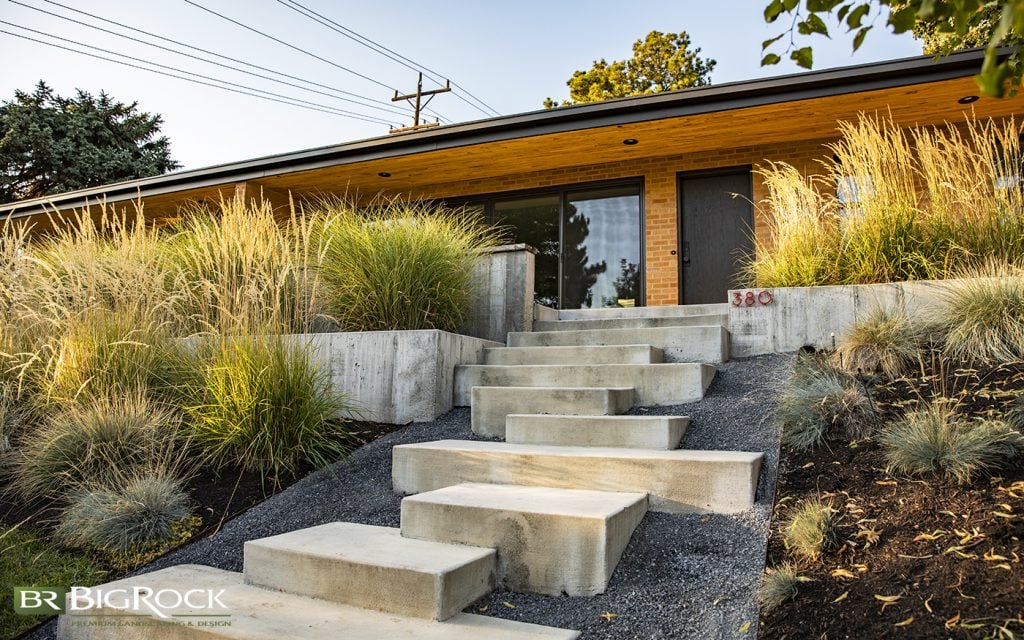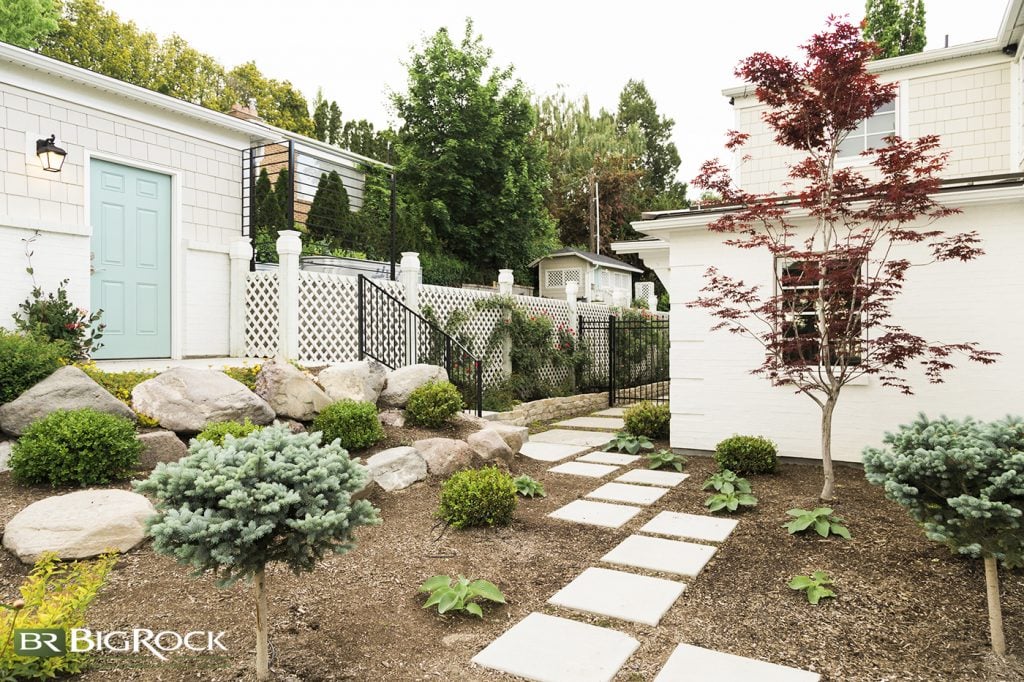 Big Rock Landscaping: Your Utah Xeriscaping Experts
Don't overwhelm yourself with a difficult landscaping project when you can call Big Rock Landscaping to handle the dirty work. Our team includes experts in landscape design, landscape installation, project management, certified arborists, and even a local government liaison who takes the pain and guesswork out of permits and local requirements.
No xeriscaping project is too big or too small for Big Rock Landscaping. Whether your home is a new build with fresh land to design, or a landscape remodeling project, Big Rock is your landscape champion. We will make sure your project is completed in a timely manner with expert care and craftsmanship.
Reach out to Big Rock Landscaping today to discuss your needs, xeriscaping design dreams, and let's get started! We've also created a Xeriscaping Guide designed just for Utah homes in this YouTube series.