6 Reasons Why You Need A Landscape Makeover
There are many reasons why you might need a landscape makeover. Perhaps your landscape is outdated, or it doesn't fit with the style of your home. Maybe you've just moved into a new home, and you want to create an outdoor space that feels like your own. Or maybe you're simply ready for a change. Whatever the reason, a landscape makeover can be a great way to update your home and create an outdoor space that you can enjoy for years to come. Whether you choose to tackle the makeover yourself or hire a professional landscape designer, a landscape makeover can give your yard new life. By creating an outdoor space that reflects your personal style and taste, you'll be able to relax and enjoy your time at home even more.
Why You Need A Landscape Makeover 
A landscape makeover can provide many benefits. Whether you're looking to boost your home's value or simply want to enjoy a more beautiful outdoor space, a landscape makeover is a great option. If you are still thinking about it, read through these landscaping makeover benefits to see what you might be missing.
JUST IN: Our Award-Winning Landscape Design Ideas
Improve The Curb Appeal Of Your Home
Improving your curb appeal can make your home more attractive to potential buyers if you are considering selling your home. Skeptical? Check out these stats: A well-landscaped home can sell for up to 12.7 percent more than its non-landscaped counterpart. Apart from that, you want the inside and the outside of your home to be appealing.
Save On Energy Cost
Planting trees and shrubs in strategic locations can create a natural windbreak that will protect your home from the elements, while also sheltering your home from sun. As a result, you'll be able to keep your home cooler in the summer and warmer in the winter, resulting in lower energy costs.
Embrace Water Conservation
Updating to a drought tolerant landscape can save you money and help with water conservation.
Hit New Trends
Outdoor kitchens, entertaining areas, and sport courts are very popular for backyard makeovers. Creating a space for outdoor living adds value to your home and your mood. 
Enjoy A Greater Sense Of Enjoyment From Your Home
A landscape makeover can give you a greater sense of enjoyment from your home and provide a year-round outdoor living space that will enhance your home life.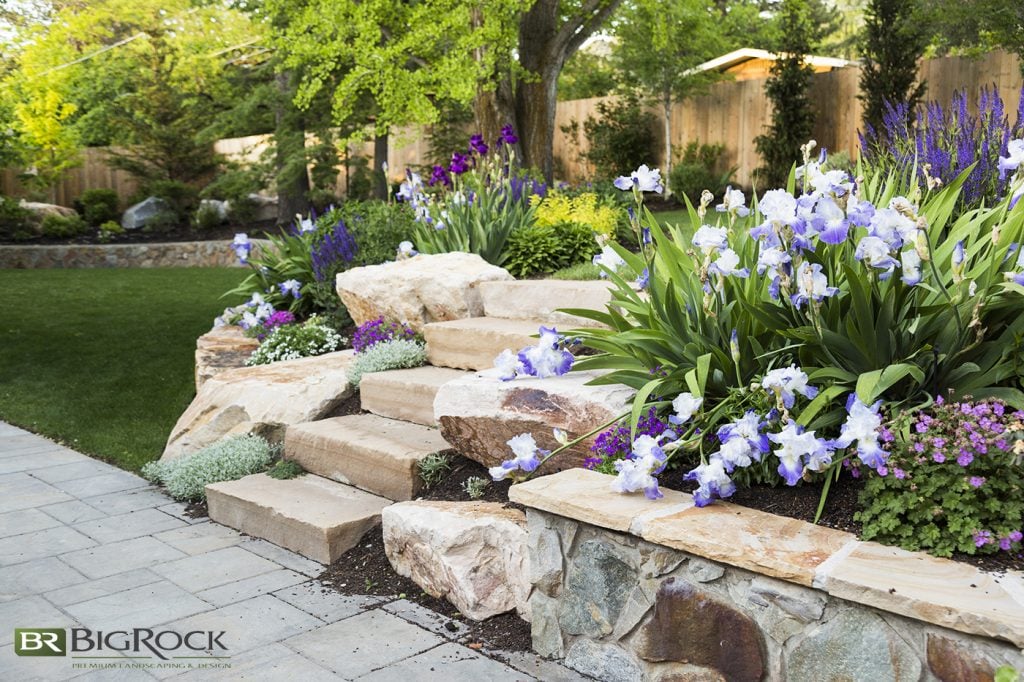 How To Refresh Your Landscaping in 4 Steps
A landscape makeover can be a great way to refresh your yard and add value to your home. But where do you start? Here are a few tips to get you started:
Take an inventory of your existing landscape. What do you like and what do you want to change?

Develop a plan. This can be as simple as sketching out a few ideas or hiring a landscape designer to create a more comprehensive plan. The professionals at Big Rock Landscaping are full of

great ideas

!

Once you have a plan, it's time to start making changes. If you're doing the work yourself, start with the easy projects first and work your way up to the more challenging ones. If you are not up to the challenge,

give us

a call! 

Finally, don't forget to maintain your landscape once it's complete. Regular watering, mowing, and fertilizing will help keep your plants healthy and your landscape looking its best.
TRENDING: Landscaping Projects To Increase Curb Appeal
Should I Hire A Professional For My Landscape Makeover?
But should you tackle the project yourself or hire a professional? Here are a few things to consider before making a decision.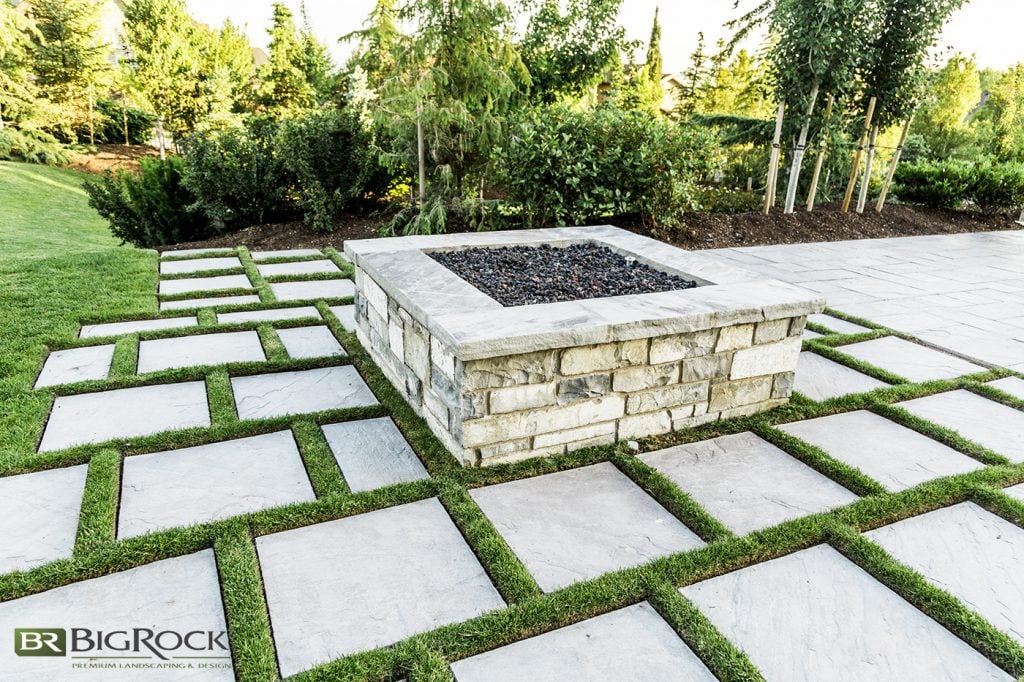 Do you have the time? A landscape makeover can be a big project, and it may take several weekends (or months) to complete on your own. If you're short on time, it may be better to hire someone who can dedicate the necessary hours to get the job done right.
Do you have the skills? There's more to a landscape makeover than just planting some flowers. You'll also need to know how to prepare the ground, install irrigation, choose the right plants, and more. If you're not confident in your abilities, it's best to leave the job to someone who knows what they're doing.
Are you on a tight budget? Hiring a professional landscape designer can be pricey, but it may be worth the investment if you want guaranteed results, and want to avoid wasting money on learn-as-you-go mistakes. 
No matter what you decide, remember that a landscape makeover is a big undertaking. But with a little planning and patience, you can create a beautiful space. 
Ready For Your Landscape Makeover? 
Landscaping can be a lot of work, but the benefits are worth it. Whether you need expert advice on what plants would look good in your yard or how best to use space that was previously lawn-based and now has been transformed into something more functional, we're here for all things landscaping! We are experts in all things related to making yards look their best. 
Our team of professional landscape designers and gardeners are here to help! We offer a wide range of services, from design and installation to ongoing maintenance and repairs. Please give us a call today!