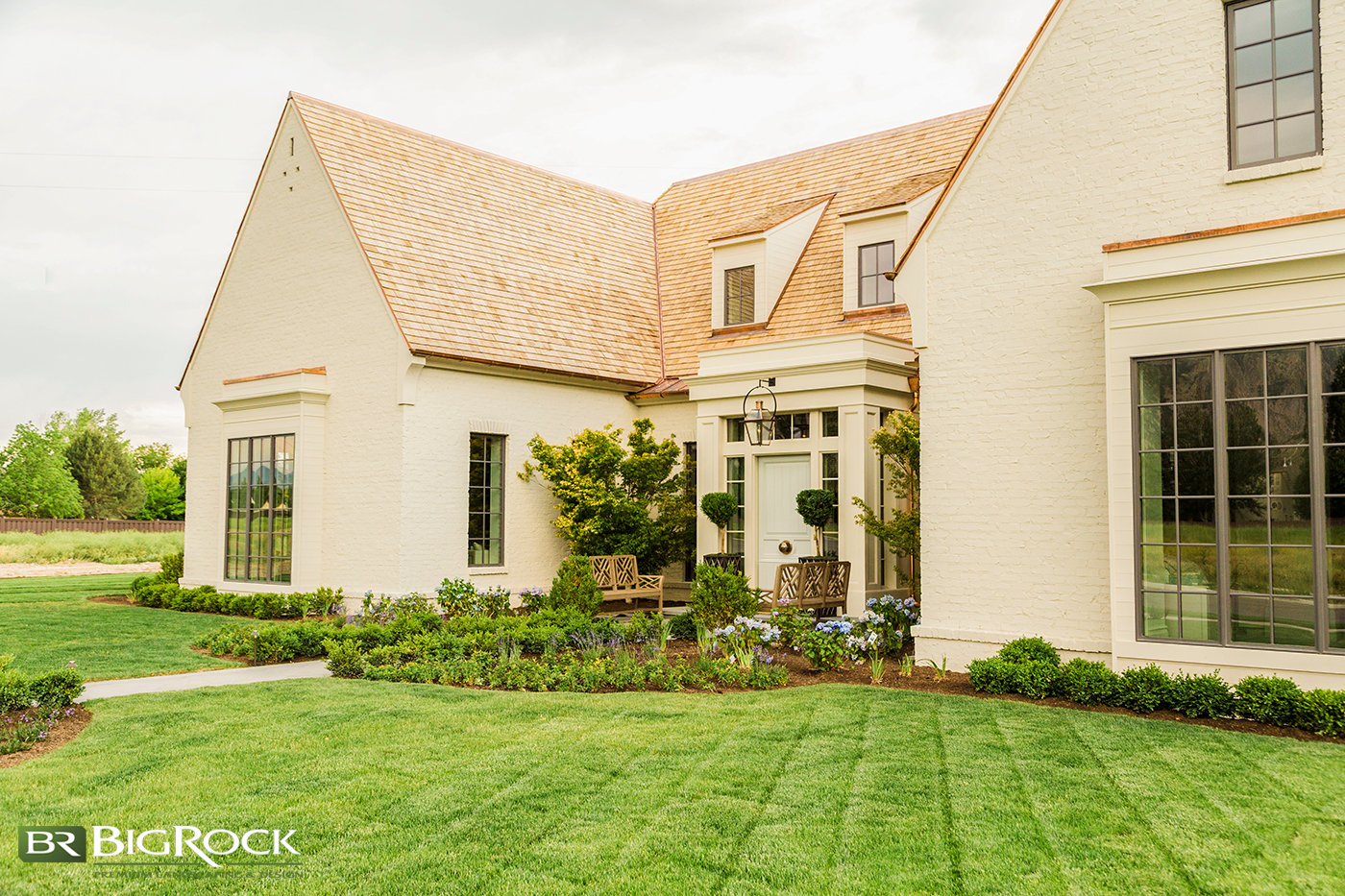 13 Landscaping Projects To Increase Your Curb Appeal
They say you never get a second chance to make a first impression. That's solid advice for life, and it's just as relevant when it comes to your home too. Whether you're looking to sell your home, or just make it the pride of the neighborhood, landscaping for curb appeal is the key to making a positive first impression. That's right, the best way to improve curb appeal is by bettering your landscaping. Not sure where to start? We have some ideas that will help your home make a better first impression on everyone who sees it.
Curb Appeal 101
Before anyone sees the type of flooring you picked out, the color of your cabinets, how you've arranged your furniture, or what is hanging on your walls, they will start to form an opinion about your home as soon as they pull up outside. That's why it's important to pay as much attention to your curb appeal as you do to the inside of your home.
Curb appeal refers to the way your house looks from the outside. If your home has poor curb appeal, it may not just be unsightly or embarrassing, but it could cost you money, too. In the real estate market, houses with the best landscaping for curb appeal are likely to get more showings and better offers. But even if you're not planning on listing or selling your home, making an effort to increase your curb appeal can pay off in the form of more pride in your property, reduced energy costs, and water savings, among other things.
Curb appeal can be influenced by the condition of the yard, the condition of the exterior of the house, and the overall design of the property. When it comes to landscaping for curb appeal design, a well-thought out, and well-designed yard is the key. But even small changes can make a big impact on how people view your property and will significantly increase its attractiveness. So as you make plans for home improvements, don't forget to include some curb appeal landscaping ideas to your list.
13 Landscaping Projects To Increase Curb Appeal
If you're wondering where to start, these 13 landscaping for curb appeal ideas are sure to offer some inspiration. Whether you're looking for the best summer landscaping projects to add value to your home, or simply want some simple landscaping curb appeal tips, these ideas will get your wheels turning. The best part is, you don't have to do them all. Even completing one of these projects will make a huge difference in your curb appeal. And if you want more examples of landscaping done right, check out the Big Rock Landscaping portfolio.
1. Keep It Fresh
It sounds simple, but sometimes the basics make the biggest impact. Simply keeping your landscaping neatly trimmed and well maintained will breathe fresh life into your home. Water your lawn and plants regularly to keep them luscious and green, remove any dead bushes, trees, or other plants, and mow, prune, and trim everything on a regular basis. Even the simplest of yards looks nice when it is well cared for.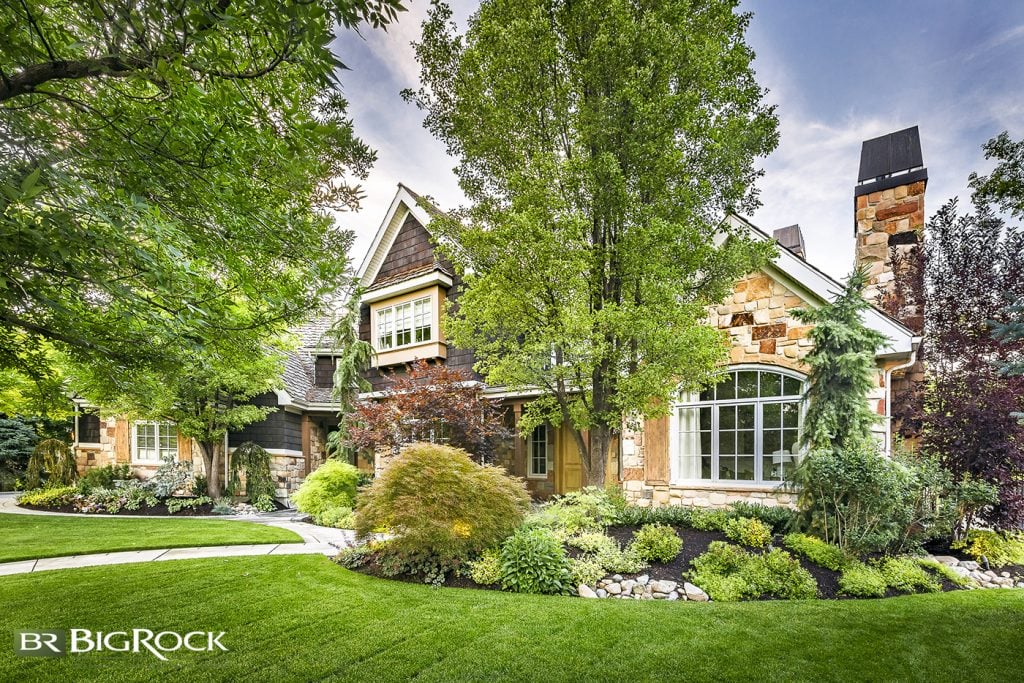 2. Wash Walkways
If you've never experienced the thrill of power washing something, then it's possible you've never really lived. You may not realize it, but odds are good that your walkways are dirty. Scrub them down, or better yet, power wash them, and watch years of dirt and grime float away. You'll be left with fresh and inviting pathways inviting people to your home.
3 Repair Or Replace Broken Concrete
A great way to increase your curb appeal is to replace or repair broken or damaged concrete. This includes walkways, front sidewalks, and driveways. Concrete that has fallen into disrepair is very noticeable and sends the message that there may be other things that are not being well maintained.
4. Highlight The Entrance
The entrance of your home should be inviting, not to mention easy to find. Make it a focal point of your yard and lead people's eyes right to it.
5. Add Planters
If you like to change your greenery out seasonally, or want some extra growth in areas of hardscape, planters are a great option. They lend extra style to an area, and make it easy to change up your plantings as you wish.
6. Clean Up Garden Beds
When was the last time you really freshened up your garden beds? Giving them fresh soil, pulling weeds, adding edging, or planting fresh flowers, bushes, or shrubs, will make a world of difference. It's easy to neglect garden beds and just let them do their thing, but giving them some TLC will brighten up your yard. And if you don't have garden beds, you may want to consider strategically adding some.
7. Plant Flowers
Flowers are the ultimate tool when it comes to landscaping for curb appeal. They are bright and cheerful enough to liven up any yard. But more than that, they are delicate and give the impression that whoever lives in that house takes care of the little things and pays attention to the details.
8. Add Fresh Mulch
For all the practical benefits of mulch, there's also something visually satisfying about fresh mulch in a garden bed. Mulch is something you don't realize you need until you spread a fresh layer and realize how much it breathes new life into the yard. It will make the area look fresh and new.
9. Use Rocks
If your thumb isn't as green as you want it to be, try using rocks to fill empty spaces in your garden beds. Rocks look good year round, never have to be replanted, and don't need watering. You don't need to fill your entire yard with rocks, but using them strategically can break up a space and add visual interest to the front of your home.
10. Add Lighting
Don't ignore what your house looks like at night. Make sure you have enough lights on the exterior of your house. Replace burnt out bulbs, change broken glass, or replace fixtures that are damaged, rusted, or outdated. If you don't already have it, consider adding additional lighting throughout your yard to highlight different elements, even in the dark.
11. Create Symmetry
One of the most important aspects of landscaping for curb appeal is going into it with a plan. Haphazard plantings and random greenery won't get you the end look you want. Whether you plan it yourself, or use a professional landscaping design service to help you think through every aspect and plan your yard perfectly, try to create a feeling of symmetry. Yards planned with symmetry are visually satisfying.
12. Clean The Windows
Fresh, sparkling clean windows brighten up any house. You may not notice your dirty windows, but people visiting your home will. Even if they don't make a conscious note of it, dirty windows make an impression. On the other hand, bright and clean windows are truly dazzling and increase your curb appeal.
13. Eliminate Clutter
Try to eliminate or hide any dead plants or trees, trash bins, vehicles, toys, trailers, or anything else you have that's cluttering up the front of your home. Let your landscaping and architecture be the stars of the show and find a new home for everything that detracts from that.
Looking For More Landscaping Ideas For Curb Appeal?
If you're looking for more curb appeal landscaping ideas, or want help bringing your vision to life, Big Rock Landscaping can help. Big Rock specializes in designing and installing stunning outdoor spaces, and they can help you determine the best ways to increase your curb appeal. Finding a landscaping company you trust can be difficult, but with Big Rock Landscaping you get thoughtful planning, quality workmanship, and years of experience to back it all up. Contact Big Rock today for more information.