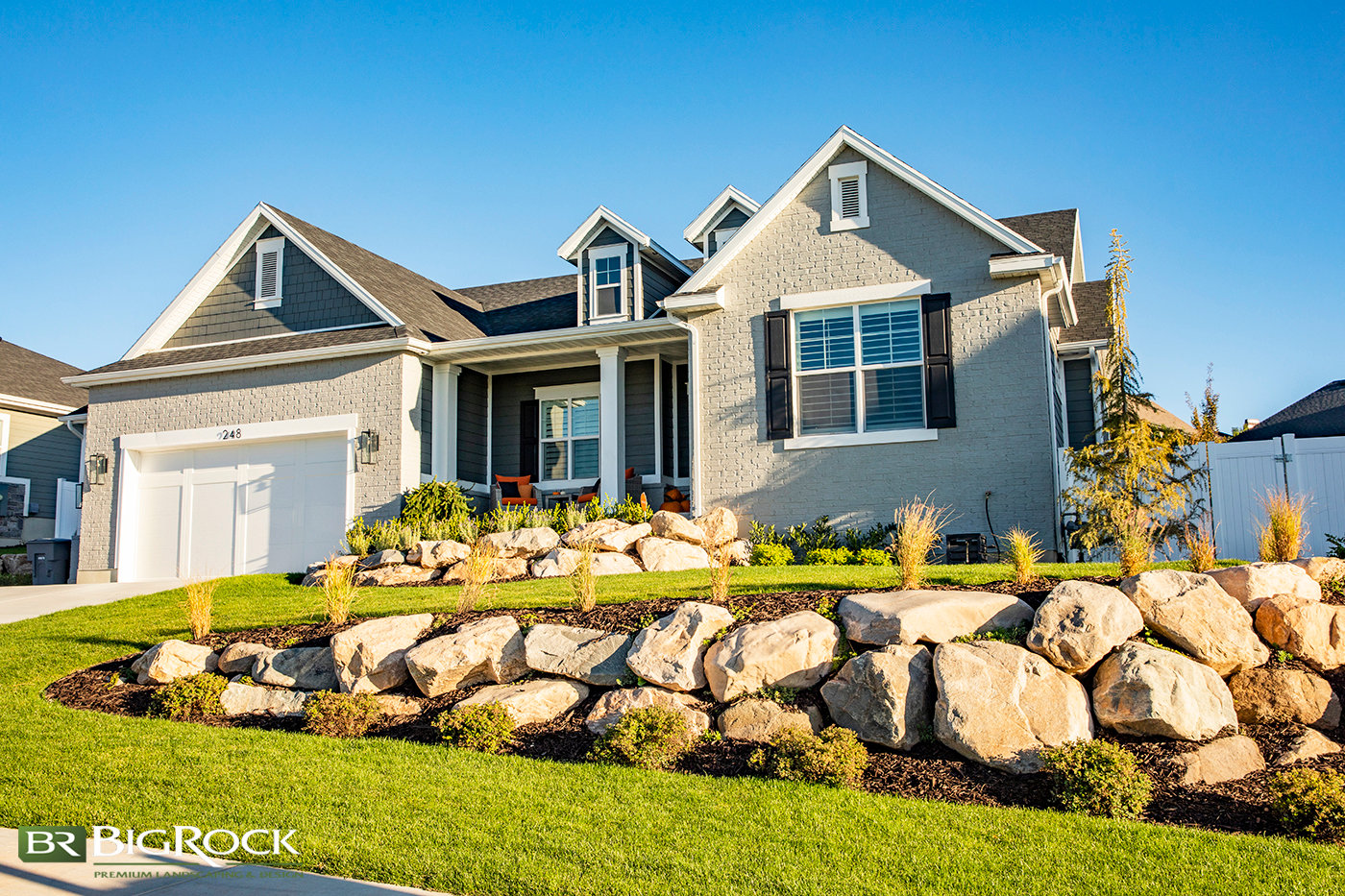 Thinking About Sod Installation? Here's What You Need To Know…
Creating a beautiful and welcoming space in your front yard is not necessarily difficult but does take a bit of effort. Installing sod may seem like an easy task, but hiring an expert landscaper like Big Rock Landscaping, can not only save your back but can help you achieve the exact look you are hoping for. Using tricks of the trade, our team can transform any space into an eye-catching paradise. We want to give you some insight into sod installation. 
Four Critical Things To Know Before You Lay Sod
When you're ready to install new sod, there are a few important things that need your attention beforehand. 
Measure your yard to ensure you purchase enough sod. You can measure by walking your yard or by using a measuring wheel. The average human step is roughly three feet for reference. 

Next, prepare your yard by removing any existing vegetation and tilling the soil until smooth. (This also removes weeds.) 

Make sure all bumps or divots have been rounded out so they don't hurt anyone who walks upon them later on down the line. Make sure your yard is as level as possible. 

Consider what type of sod you would like to use? Hydroseed sod? Or ready to lay strips of sod that you lay in rows? You may need to put down fresh topsoil if your yard is not level or your soil is not rich which also needs to be factored into your cost for sod installation. 
Popular Alternatives To Laying Sod
With drought being a real problem here in Utah, alternatives to sod have probably crossed your mind. Ground cover and/or mulch is a great way to fill in yard space that won't break the bank. Zeroscaping is another alternative that can be very eye-catching. Planting drought-tolerant plants and using gravel for filler can be lovely. Another option is turf. Turf gives you the look of grass without needing water, chemicals, or mowing. Hiring a professional to create any of these looks is a great option for low-maintenance yards. 
DISCOVER: Landscaping Paver Ideas For Your Yard
DIY vs Professional Sod Installation
DIY or professional, sod installation is an important decision to make. There are pros and cons to both options, so it's best if you weigh your choices carefully before making a choice! 
It's true–the cost of hiring a landscaping company can be higher than doing the work yourself. But! Hiring a professional like Big Rock Landscaping lessens the risks of errors. Installing sod takes both time and patience, no matter the method you choose. Hiring professionals to install sod is the best way of ensuring your lawn will be healthy and vibrant. Having the right tools and materials in addition to years of experience are a few more reasons to hire the team at Big Rock Landscaping.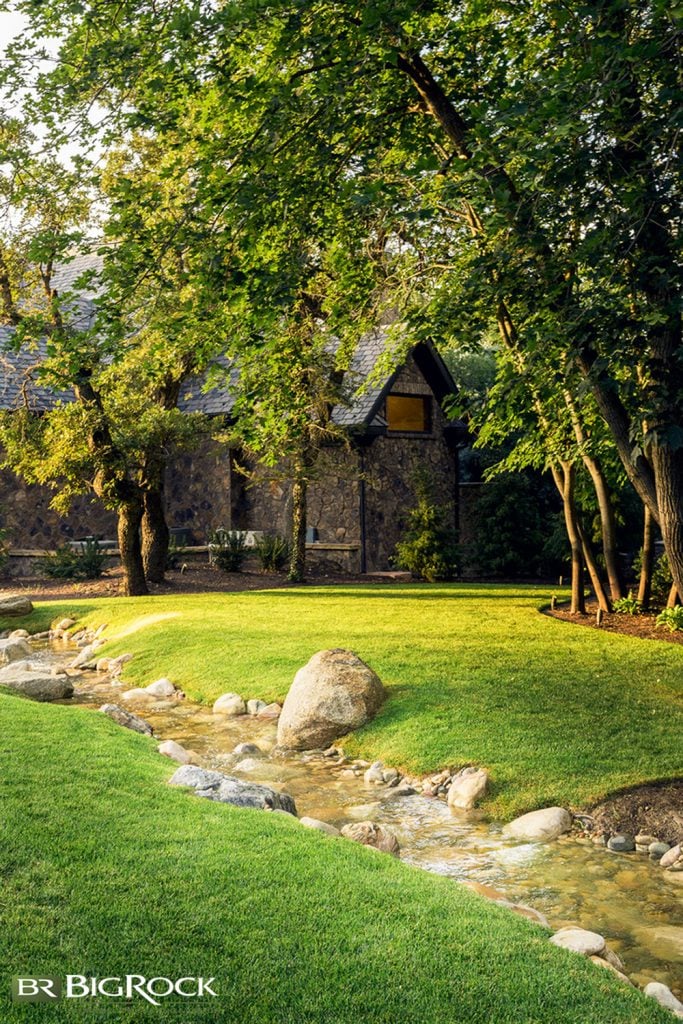 Big Rock Landscaping: Your Sod Installation Pros
You might be thinking that landscaping is something you can handle on your own, but the reality could not be further from what most people expect. There are so many factors to consider when designing a landscape – from the type of plants desired and how often they should water them, to soil conditions and sod installation. If it feels like too much work, then don't worry, because our team has got this one covered with years of experience under their belts deciding what works best for every situation. 
Check out our landscaping portfolio, or visit our website for more information, and let us know what we can do for you!