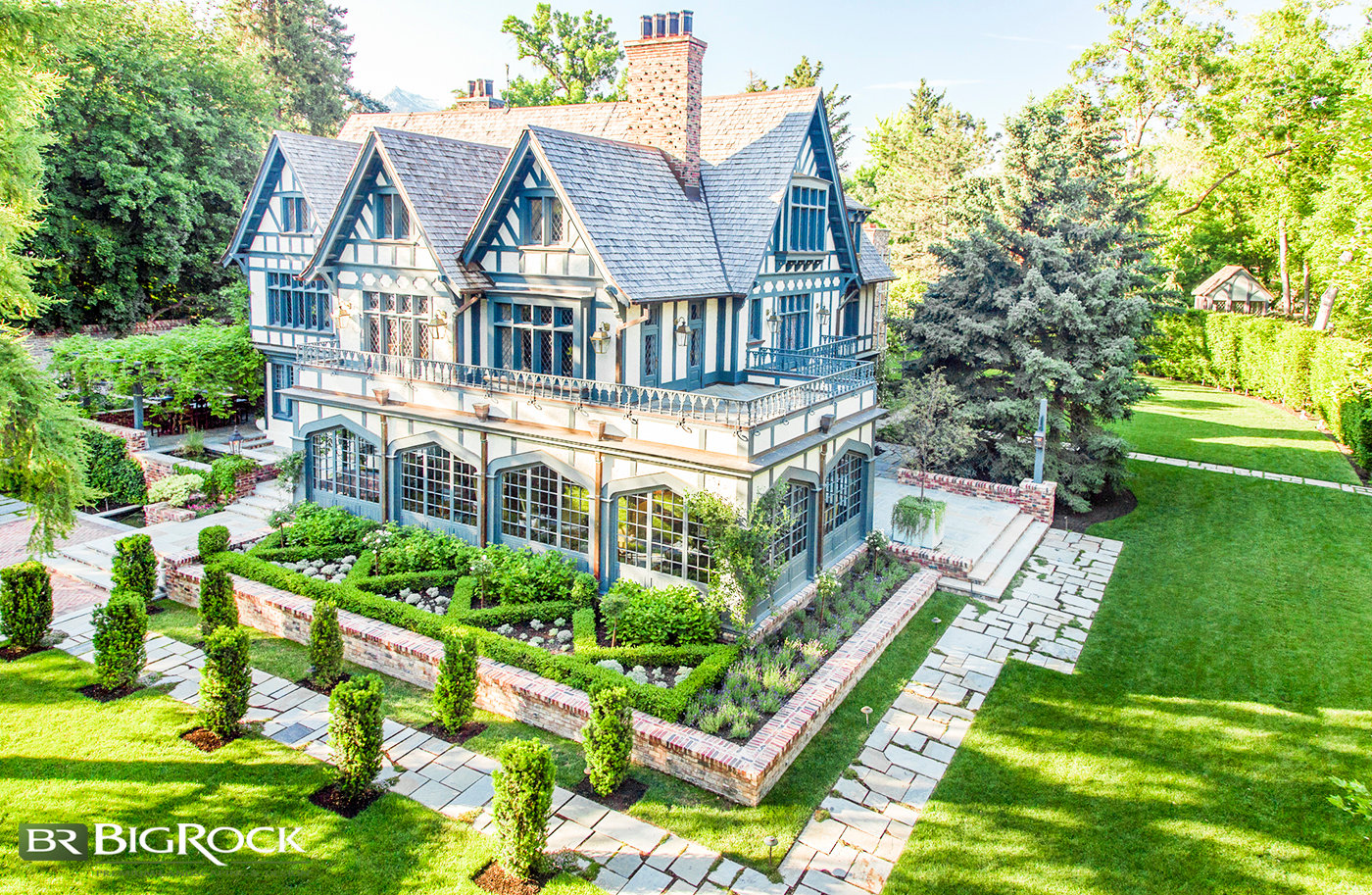 Landscaping Paver Ideas For Your Yard
Creating a luxurious landscape design can be a work of art. Each element added into a landscape can either bring beauty and awe or frustration and challenges. A properly placed stone can add natural whimsy or, if improperly placed, an eyesore that isn't easily moved.
Big Rock Landscaping knows how important a well-executed landscape design is for your home. Whether you choose a green lawn, sprawling pool, tennis sport court, or intricately laid landscaping pavers through your garden, we want your landscape installation to be exactly what you had dreamed of.
A favorite way to add character and interest to any front or backyard landscaping plan is through the use of landscaping pavers.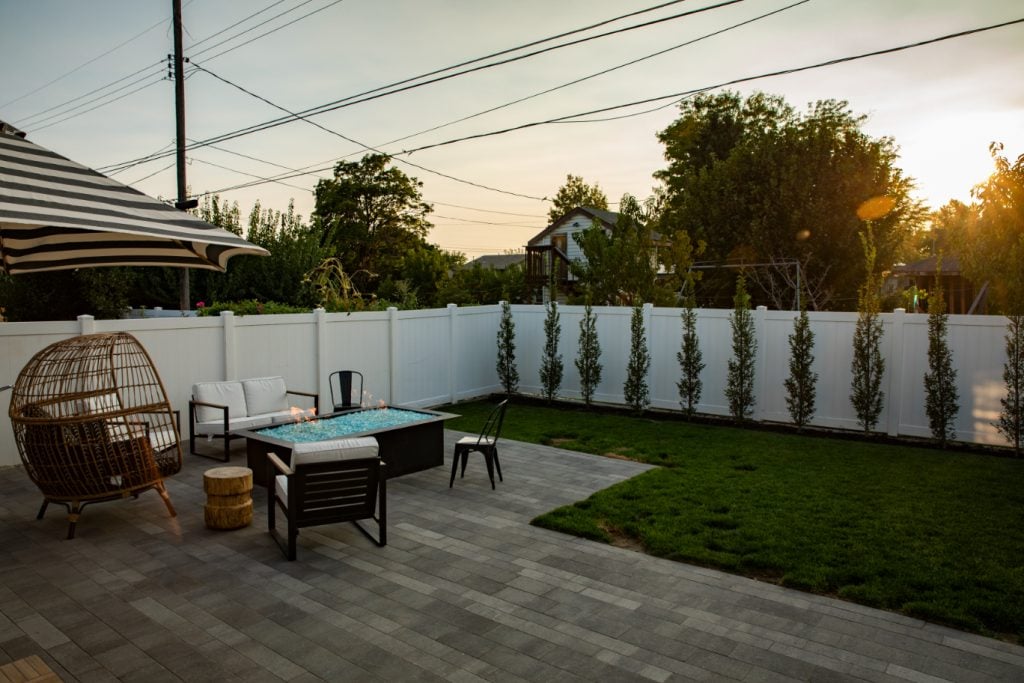 What You Need To Know About Landscaping With Pavers
With the option of multiple colors, shapes, and textures, landscaping pavers can be a grand addition to the overall look surrounding your home.  Landscaping pavers are a popular way to create whimsical pathways through gardens or add a touch of modern structure to a front walkway. 
Paver ideas for landscaping are nearly endless because of the wide variety of paver options.  With additional touches and combinations of rock available, pavers are a great way to compliment your landscape design. Paving stones are a great landscaping tool for garden walkways, trails throughout your yard, pool decks, patios, and more.
Different Types Of Pavers
If you are looking to landscape with pavers, the choice of which type of paver to use could be a difficult one! Pavers come in precast form with preset shapes such as squares, rectangles, circles, and bricks. These are usually your least expensive option.
Pavers can also be customized using cast-in-place concrete. This is a great option when you want a unique shape or larger pads. A more rustic option, but also commonly used, is flagstone.  Flagstone pavers are natural stones such as limestone, bluestone, and granite. Flagstone pavers come in irregular shapes and usually require some additional gravel or rock between each paver.
5 Common Mistakes When Installing Pavers
Installing landscaping pavers may seem like an easy install at first glance, but making mistakes with pavers is often easier than you realize. Some of the most common paver installation mistakes are:
Not using enough rock to create an appropriate surface below the pavers

Not leveling or grading the ground before laying the pavers

Choosing the wrong type of pavers for the area being landscaped

Not using enough rock coverage in between pavers

Placing pavers too far apart for a natural walking distance
Should I Hire A Professional?
Have you ever started a project that seems to be going well, but then one simple thing goes wrong and then another and then another. Three weeks later you find yourself halfway through a "quick weekend project" and spending double the projected cost. This happens to the best of us. Landscaping ideas are easy to dream up, but the ease of execution and installation is deceiving.
When trying to decide if you should hire a landscaping professional to help with paver design and installation, here are a few things to consider:
Size Of Your Project
If it's just a few stepping stones, you may be able to handle this during a free weekend.  Any project that's bigger than this would be wise to seek out professional contractors. With the sheer volume of materials needed and machinery required, you'll be thankful you hired out additional help.
They've Seen It All Before
There isn't a problem a professional landscaper hasn't already seen and had to overcome.  This type of experience gives them the ability to resolve what would be an overwhelming issue for a homeowner as just another day on the job. The experience is also invaluable during the planning stages. Their experience will be able to tell you if your landscaping and paver dreams can become a reality. If not, they know exactly how to guide you towards the next best option.
Experience Equals Forethought
Since they do these installations every day, all year long, they can predict what will and won't work during a short consultation.  They already understand installation needs based on the grade of your landscape, what stone works well with heavy rainfall or snowfall, or what works best around a pool when little feet are wet and running around.
Cuts Out The Guesswork
Hiring a professional landscaper means saving yourself 100 trips to the hardware store. Contractors won't have to guess the amount of material needed which allows them to complete their work with more efficiency and amazing precision.
Best of all, a professional will know how to avoid those 5 common mistakes and will ensure your free weekends are spent doing backbreaking yardwork. 
Pavers Ideas For Your Utah Home
Landscaping with pavers is a great way to add a specific ambiance to the exterior of your Utah home. If you're looking for a modern, country garden, contemporary or rustic–every styling can be achieved with pavers. Every color of stone, paver shape, and rock or gravel combination can provide an eye-catching design. Here are a few of our favorite paver landscaping ideas in Utah from Big Rock Landscaping.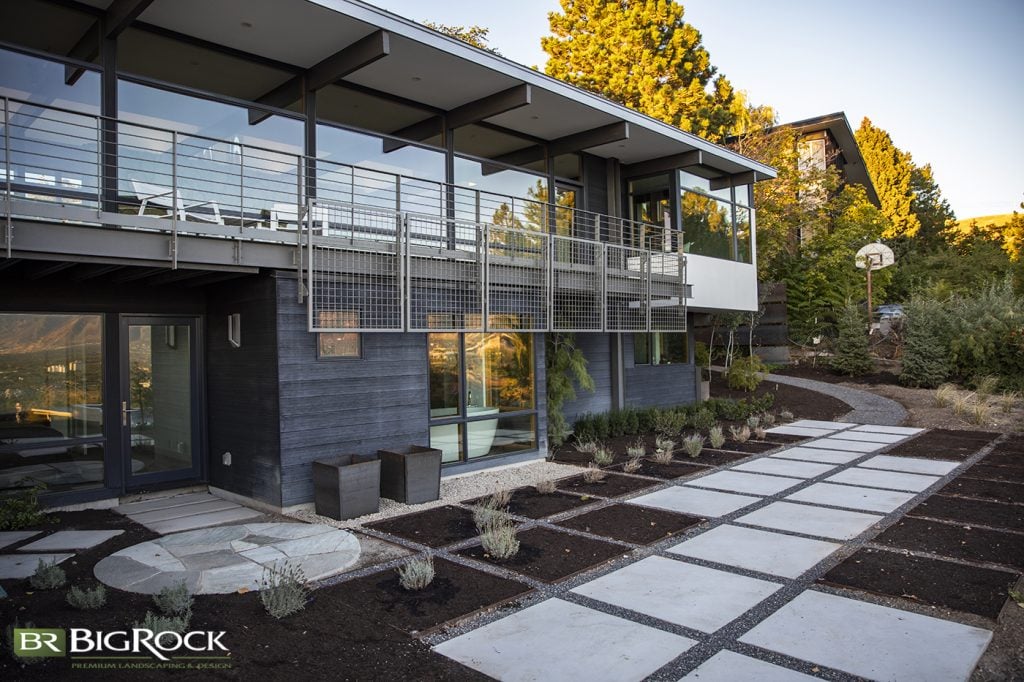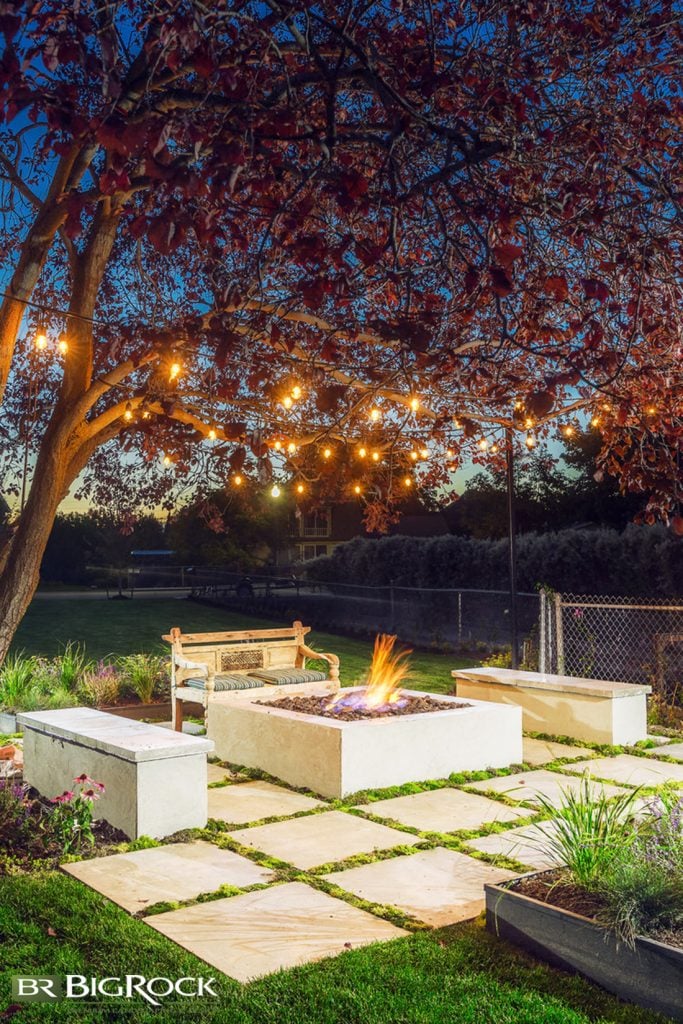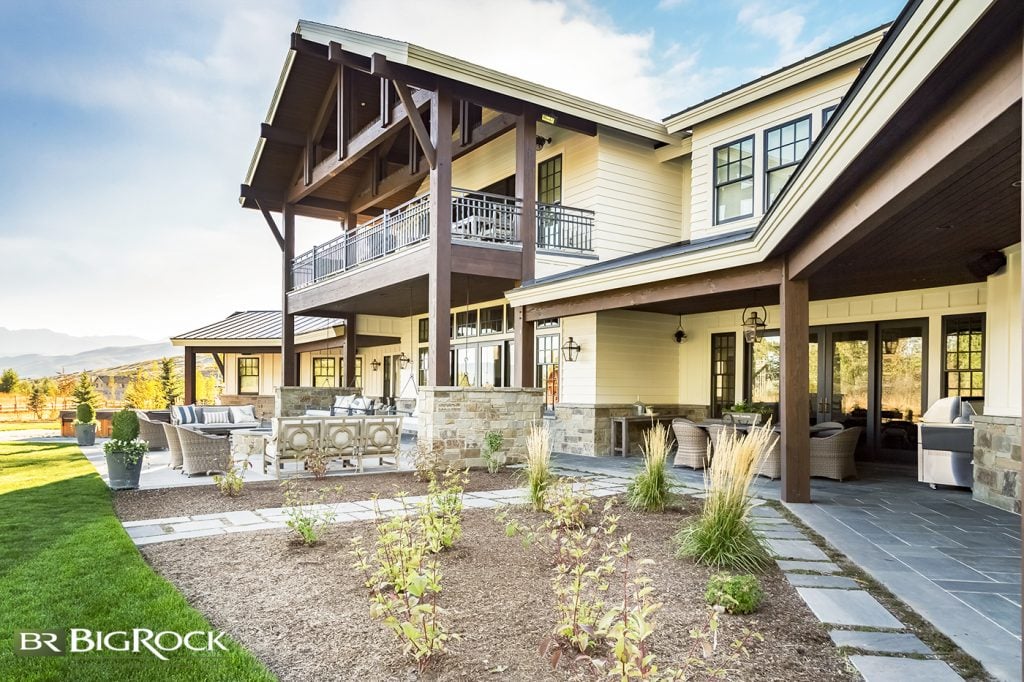 Want Paver Perfection? Big Rock Landscaping's Got You!
If you have a landscaping project that requires paver installation, reach out to Big Rock Landscaping today. We would love to meet up with you and discuss your project ideas and needs.
Rely on Big Rock's years of experience, expertise, and flawless design ideas to help build a luxurious and captivating landscape plan. Big Rock Landscaping's master landscaping team will ensure that your installation is done with care. Every home deserves to be pampered and Big Rock Landscaping is ready to bring elegance and artistic aesthetic to your landscape. Contact Big Rock today and let's get started!