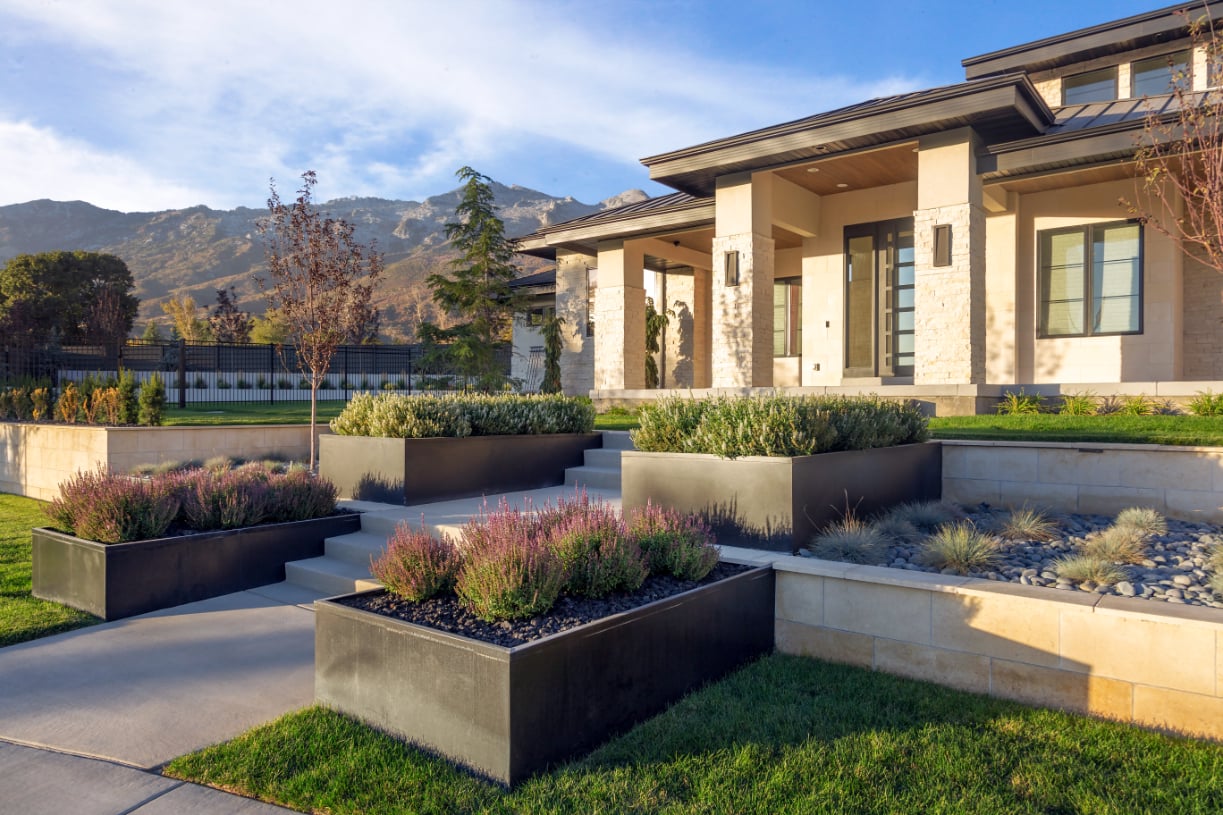 Edging For Flower Beds: Our Best Tips and Tricks
If you think you have your flower beds planted for the season, but you haven't done any edging, it's time to put your gardening gloves back on. When you add edging to your flower beds, not only are you displaying a clean, organized, and crisp looking landscaping beds, but you are also keeping grass from creeping into and spoiling all your hard work. 
A crisp and clean looking garden will go a long way towards helping you achieve the outdoor space of your dreams. The team at Big Rock Landscaping understands that the landscaping job isn't complete when the last tree is planted. Routine landscape maintenance and lawn care services will maximize the ultimate enjoyment and longevity of your outdoor spaces. With high-quality services and maintenance, Big Rock provides consistent service all year round, always keeping your flower bed edging crisp. Ready to start your new project or tackle landscaping design for flower beds? Request a bid to get started with Big Rock landscaping design, installation, and maintenance. We can help!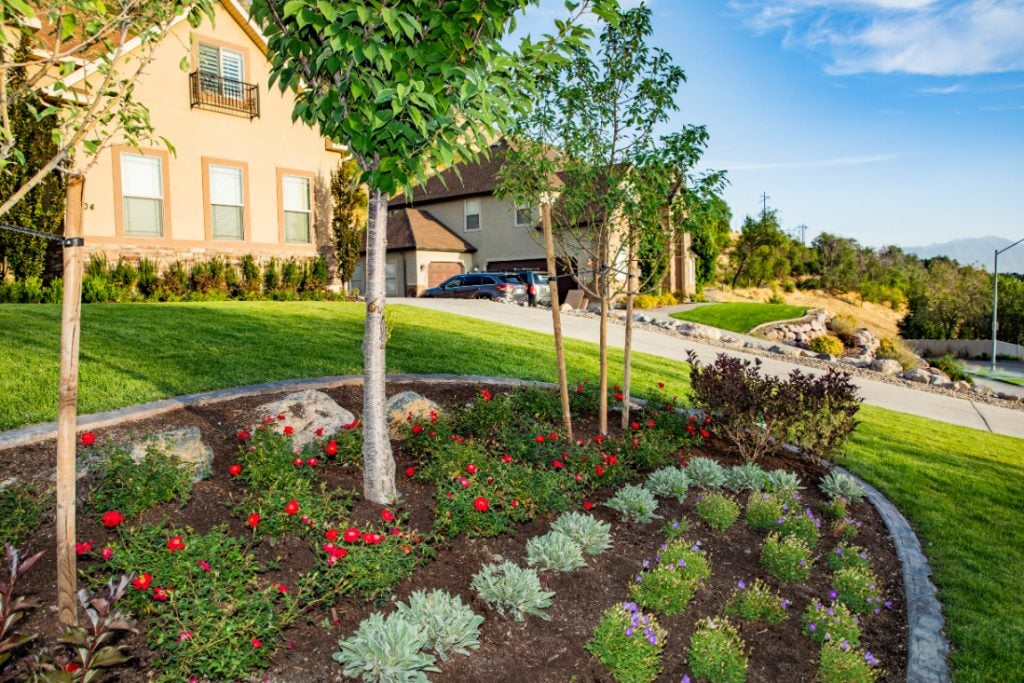 What Should I Border My Flower Beds With?
Your flower beds are looking beautiful, but the grass is already starting to creep, and you realize that you need a border to keep everything nice and tidy. What should you border your flower beds with? There are a variety of choices to choose from. What you choose ultimately comes down to personal preference, budget, and the overall look you are trying to achieve.
Rocks And Pebbles
Rocks and pebbles are a simple choice that gives both a natural and a textured look. They are extremely low maintenance and low cost. In addition, they are wind resistant and tend to keep weeds away for longer. The cons of using rocks and pebbles as a border are that they become very hot. They offer no benefits to plants, and while they hold weeds off for longer, eventually weeds will grow between the rocks. If you ever want to change the look of the border, all weeds need to be removed by hand. Rocks and pebbles don't provide a straight border, so you may need to take more care when mowing or trimming to get a tidy edge.  
Wood
Wood is a popular option that works well since it's a natural and sustainable material that blends seamlessly into gardens. Wood also offers a warm look and it also provides a stronger support structure. Other benefits of wood involve a straight edge, and the ability to be cut to a certain size. The down side of wood is that if the wood is untreated, it can rot quickly, appear messy, and need frequent replacing. 
Stone
Stone wins in the durability department. This popular option is both long lasting and ready for any type of wear and tear. One con to stone edging is limited color options as this is a natural product. The stone is also heavy to transport and can be difficult and time consuming to install.
Decorative Edging
Decorative edging can be a unique addition to your yard, but you may want to consider the size of your garden when choosing this option as it may be a more expensive choice. The cons to decorative edging depend upon the material they are made from—either plastic or metal—listed below.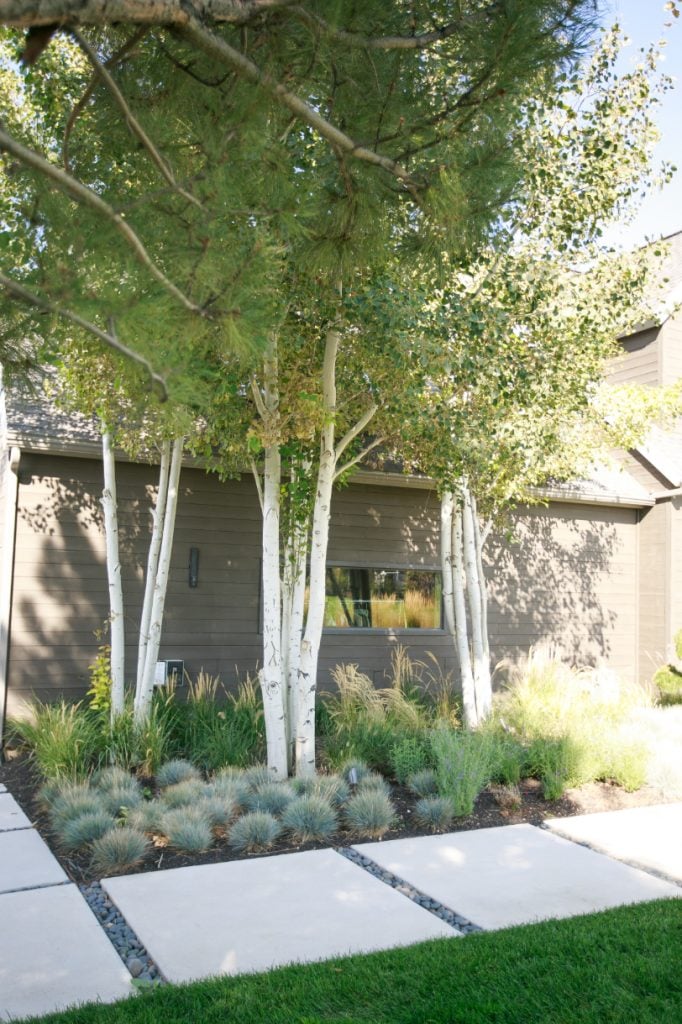 Plastic Edging
The good news about plastic edging is that it is the least expensive way to get a landscape edge. Unfortunately, plastic edging is not known for being long lasting. Sun will eventually cause this edging to dry out, crack, and eventually break. However, it is known for being flexible, so it's easy to shape into the design you want.
Metal Edging
Metal edging can be creatively crafted from recycled pieces or purchased in a variety of forms. It's known for being long lasting and subtle. Weather-resistant metal edging does not rust and holds up well alongside your bedding areas. Be sure you are comfortable using a hacksaw if you plan to install this yourself!  
Brick
Not only are bricks wonderful for aesthetic landscape edging, but they are also durable and long-lasting. However, unless the bricks are installed a few inches into the ground, they do not block the growth of plants or grasses. Brick is going to be a bit more labor intensive to install than stake-installed edging but the bonus is that brick will serve not only as a physical barrier but a design element as well.
Plants
Plants are a natural, effective, and cost efficient choice when it comes to edging. Plants naturally fill in the space and help to reduce the area where you may find weeds creeping in. If properly installed, plants used as landscape edging can last for many years to come.
Low Shrubs
Low shrubs are another excellent choice, as they blend into the beds for a natural yet defined look. Keep in mind that in order for the shrubs to remain low, they may need to be reguarly trimmed!
Flower Bed Edging Tips And Tricks
Still feeling intimidated on how to achieve the best flower bed edging around? Keep reading for the secret sauce on flower bed edging success.
Pick Your Edging Tool
Amazon time! Find the perfect tool to help you create the perfect edge. A few lower cost options are a half-moon edger, a manual rotary, or even a spade. But the easiest way to cut a completely clean line is to use a mechanized tool with a circular blade. 
Roots And Weeds
Make sure that your edging area is clean! This is the time to make sure that all roots and weeds are completely removed from the area. Give yourself a fresh start!
Add Mulch
Mulch for the win! Although the smell may not be the most tantalizing, mulch is magic. It not only suppresses weeds, but it also helps in water preservation. Topping your flower beds off with the rich, dark mulch color is an easy choice that leads to edging success.
Big Rock Landscaping: Your Utah Landscaping Experts 
The team at Big Rock Landscaping is committed to providing an unparalleled level of customer service and professionalism as they design and create beautiful and livable spaces in a natural outdoor environment. Whatever your vision, Big Rock Landscaping has artistic tools, professional resources, and design expertise as well as installation and maintenance services in both commercial and residential areas along the Wasatch Front. Their professional and artistic eyes and attention to detail can help with every stage of the landscaping process. From the initial design concepts to the demolition and construction, Big Rock Landscaping works tirelessly to develop your perfect landscape.

Contact Big Rock Landscaping today to bring your outdoor dreams to reality.