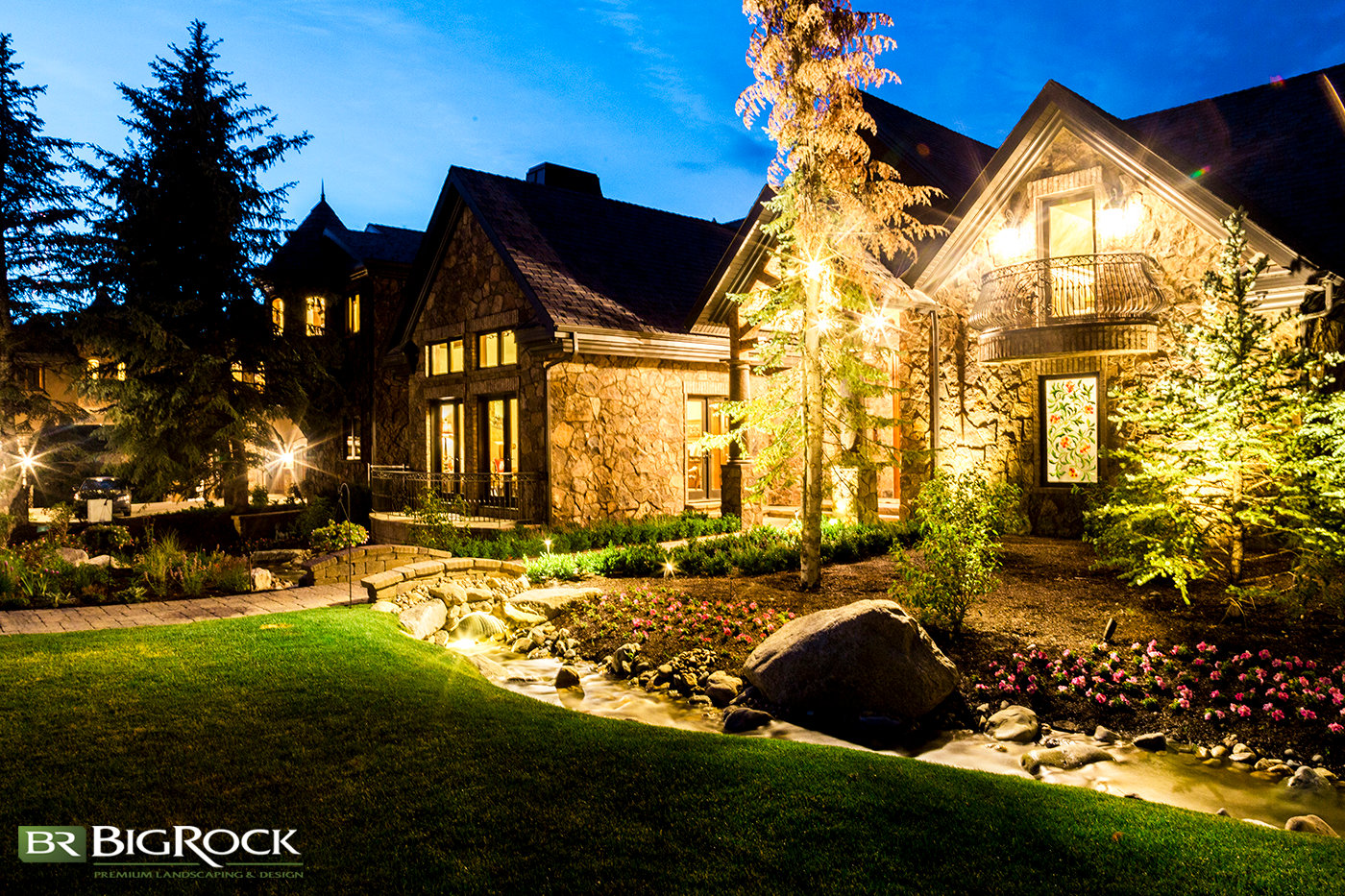 Mountain Style Landscaping: How To Create A Natural Look For Your Home
Mountain-style landscaping isn't just for people who live in the mountains! If you're looking to add some natural beauty and charm to your yard, mountain-style landscaping is the perfect way to transform a backyard or garden area into a tranquil oasis. You don't need a lot of space to get started, and if you already have a lawn, don't worry, there are plenty of ways to work a natural mountain landscaping style into any open grassy space. So, get inspired by our mountain landscaping ideas, and start creating your own little piece of paradise!
What Is Mountain Style Landscaping?
Mountain-style landscaping certainly sounds nice, but what exactly is it? Mountain style landscaping is a rustic style of landscaping that uses local materials and native plants to create a naturalistic look. You don't have to own a home in the mountains to utilize native plants and local materials. You can create a natural look even in the heart of the city, and even in small spaces, like a small garden or front yard.
Mountain-style landscaping can include things like using natural stone from a nearby quarry for rock walls and paths to using native plants in garden beds or using logs and branches for fences and trellises. When done well, mountain-style landscaping can create a beautiful and inviting outdoor space that feels like an extension of the home. You might be looking out at the flat expanse of your yard and thinking that mountain landscaping just won't work for you. While slopes and hilly terrain can certainly add to this type of landscaping, it's more about using natural elements and plants to create a seamless look and feel between your home and its natural surroundings.
This type of rustic landscaping is also a great way to reduce the impact of the home on the local environment. By using local materials, mountain-style landscaping helps to reduce transportation costs and emissions by supporting local businesses.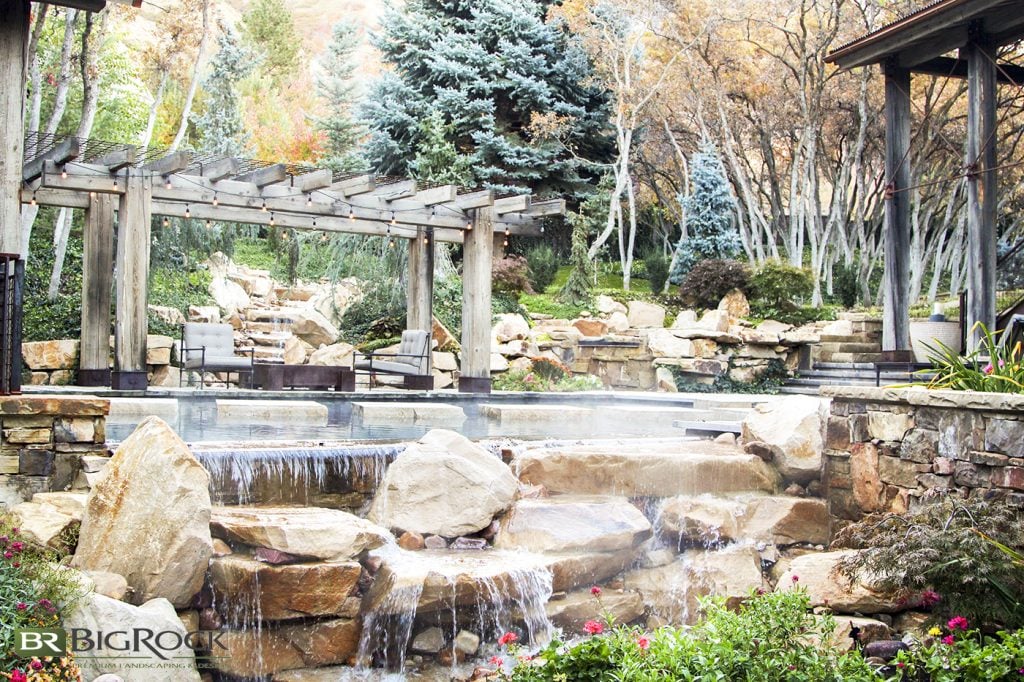 How To Use Plants And Trees To Create Natural Landscape
When you're landscaping your home, it's important to use organic shapes. Plants and trees are called softscape, and when found in natural landscapes, they take their design cues from nature. You don't want a lot of straight lines and hard edges. Instead, you want the landscape to flow and merge with the natural surroundings. This can be done by using plants and trees that grow well in your area, and by using design principles that mimic nature. Use plants and trees that provide a variety of different textures, foliage, and sizes. Instead of sharp corners and angles, think of organic lines and areas that overlap and spill into pathways or other hardscaped areas.
How To Use Rocks To Create A Natural Look
There's nothing more basic in landscape design than rocks. So if you're looking for a way to add a natural touch to your landscape, consider using rocks. Rocks can be used in a number of ways to create a mountain-style landscape. For example, you can use them to create pathways, borders, or even water features. You can also use rocks to accentuate other features in your landscape, such as flowers or shrubs. Best of all, rocks are relatively easy to find and work with, so you can get started on your mountain-style landscaping project right away.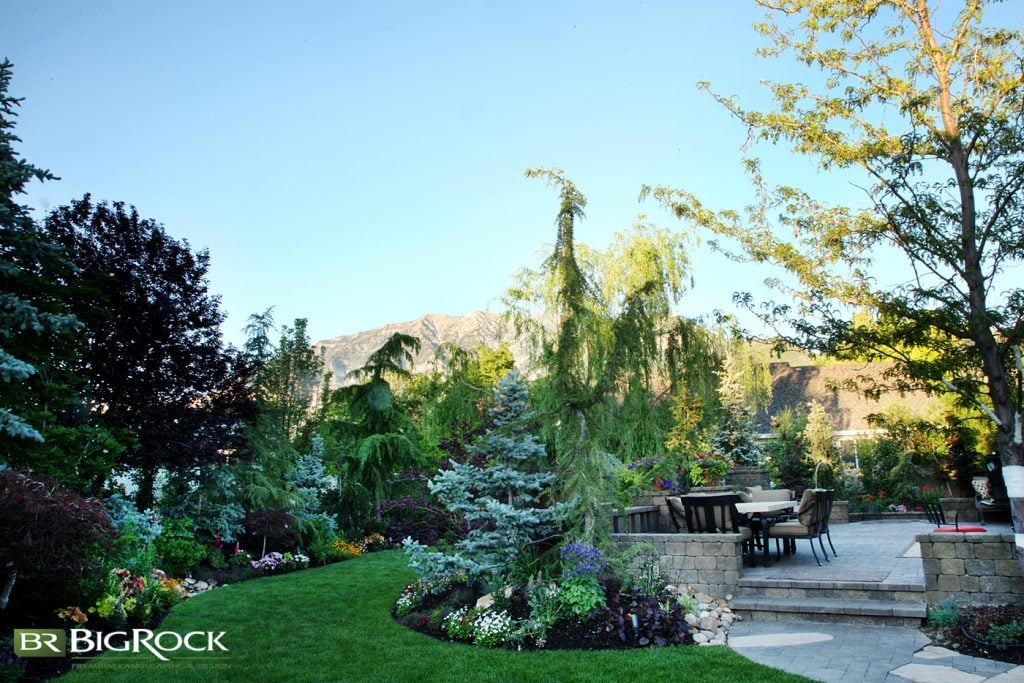 7 Mountain Landscape Ideas: Embrace The Wilderness In Your Own Backyard
We don't deny there is something satisfying about perfectly clipped hedges and crisply edged lawns, but there is also something carefree and inviting about a naturally landscaped home. If you are ready to welcome a little bit of the wilderness into your backyard, here are a few ideas to get the perfectly curated, informal mountain landscape.
Use Repetition
Selecting a few native plants that appeal to you, and working them into your landscaping on repeat will create unity and flow. Repetition is an easy landscape design principle that anyone can use to create a cohesive design. Consider using ornamental and native grasses in place of manicured lawn. Grasses provide movement and a soft, carefree form that easily finds a home in any natural design.
Choose A Color Palette
Color plays an important role in the way we feel. Creating a color palette might feel overwhelming at first, but it's not too difficult. The most important thing is to begin with a limited color palette, and by this we mean, just pick one color or shades of the same color. Keep it simple. Do you prefer a relaxing vibe? Choose cool colors like blue, purple, and white. Do you want a vibrant and energizing vibe? Go for red, orange, and yellow. Finding it hard to pick a color? Get inspiration from your home décor or clothing to fine-tune colors that you are already drawn to.
Plant In Groups And In Odd Numbers
Planting in groups of odd numbers (think 3, 5, and 7) is a common way to create design impact. When designing on a large scale, a few plants or one tree here or there will simply not have enough impact to truly ground your design. This principle also works well in smaller spaces. We are serious about this! Never plant less than three of any type of plant.
Connect Your Outdoor
Spaces
Creating paths and walkways with natural stone or rock is a great way to incorporate mountain-style landscaping. Natural stone comes in a variety of different colors and textures and in a range of prices. You can also use natural elements like wood and stone to create focal points that lead a viewer through your landscape. Things like garden sculptures, benches, arbors, and fire pits lend a unique balance to any natural landscape.  
Research, Research, and Research
Steven R Covey said it best when he said, "Begin with the end in mind." When tackling a mountain-style landscape design, research is the key to a successful design. Start by researching trees and plants that grow in your native environment. You'll want to make a wish list and measure the area you plan to landscape to get an idea of the scope of your project. Then jump right into designing on paper, making sure to use your color palette to guide you, as well as grouping your plants, shrubs, and trees in odd-numbered plantings to create interest and impact.
Delight With Texture
In our humble option, texture is one of the most overlooked landscape design principles. Homeowners often rely too much on flowering shrubs and plants to add interest and variety to a landscape. Adding contrasting textures is one of the simplest and most effective ways to add interest and variety to a mountain landscape. Try placing plants with opposing textures next to each other in your design. If you love a plant that has bold, large leaves, plant it next to a plant with tiny leaves. Or if you have a plant with shiny leaves, pair it with a plant with matte leaves. Adding in opposing textures will make your landscape look interesting and beautiful even during the off-season.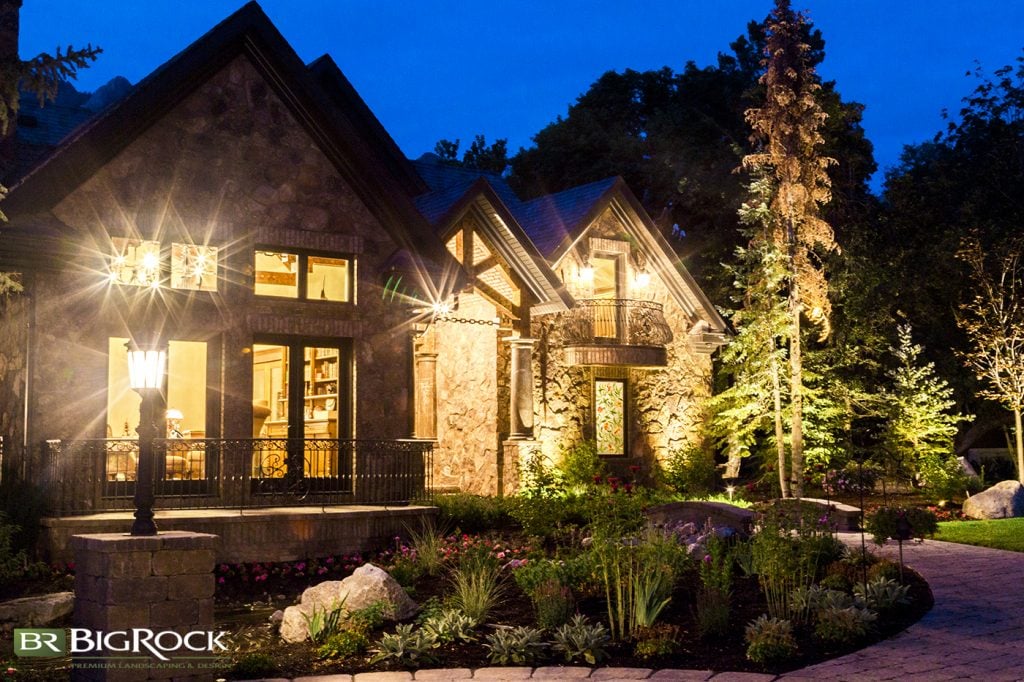 Add Layers
This is an advanced garden principle, but if you're ready for it, go ahead and jump in. Landscape layering works wonderfully in mountain-style landscaping because most likely, you already have natural layers surrounding your home. This is not for the beginner landscape designer and takes careful thought and planning to avoid having your yard look disorganized or messy.
With landscape layering, you can stagger groupings of different trees, shrubs, and plants in the foreground, middle, and background of your property, but you'll need to pay attention to full-grown plant sizes when doing so. To create a solid layered look, build beds that are at least 6 – 12 feet deep.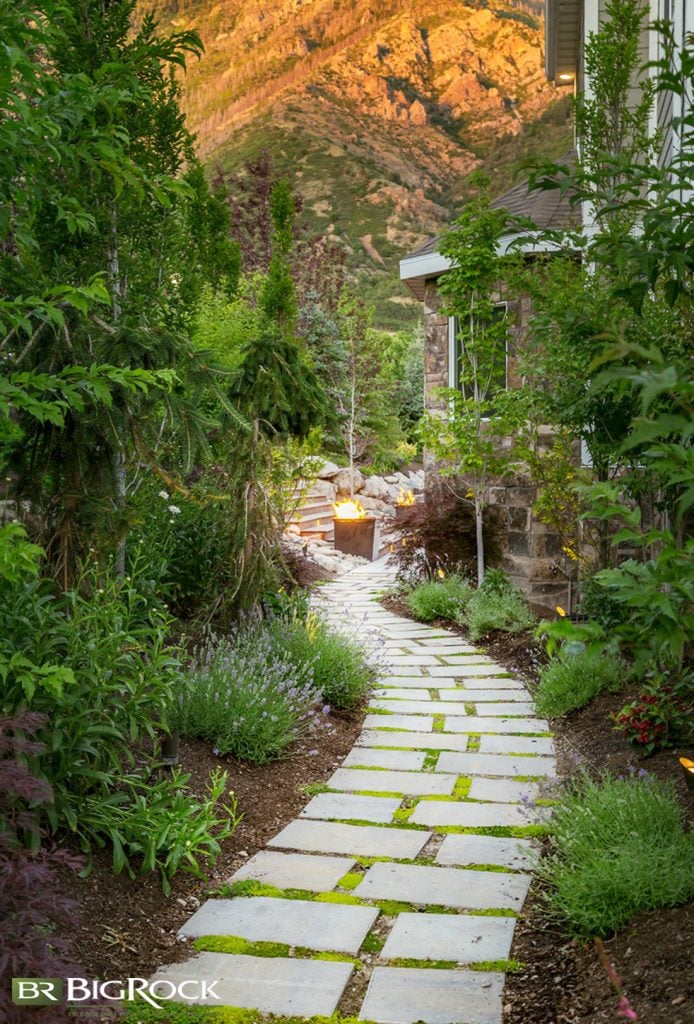 Big Rock Landscaping: Your Mountain Landscaping Experts
If you're feeling overwhelmed, we're here to help. You can expect only the best with Big Rock Design and Landscaping Services. We work hard to maintain top-level expertise in all aspects of landscape design and installation. From gorgeous landscape designs to transparent company and client collaboration, we provide landscaping services that just can't be beaten. Check out our residential landscaping portfolio for additional inspiration; you won't be disappointed. Contact us today for a consultation–together we can create the mountain-style landscape you've been waiting for!