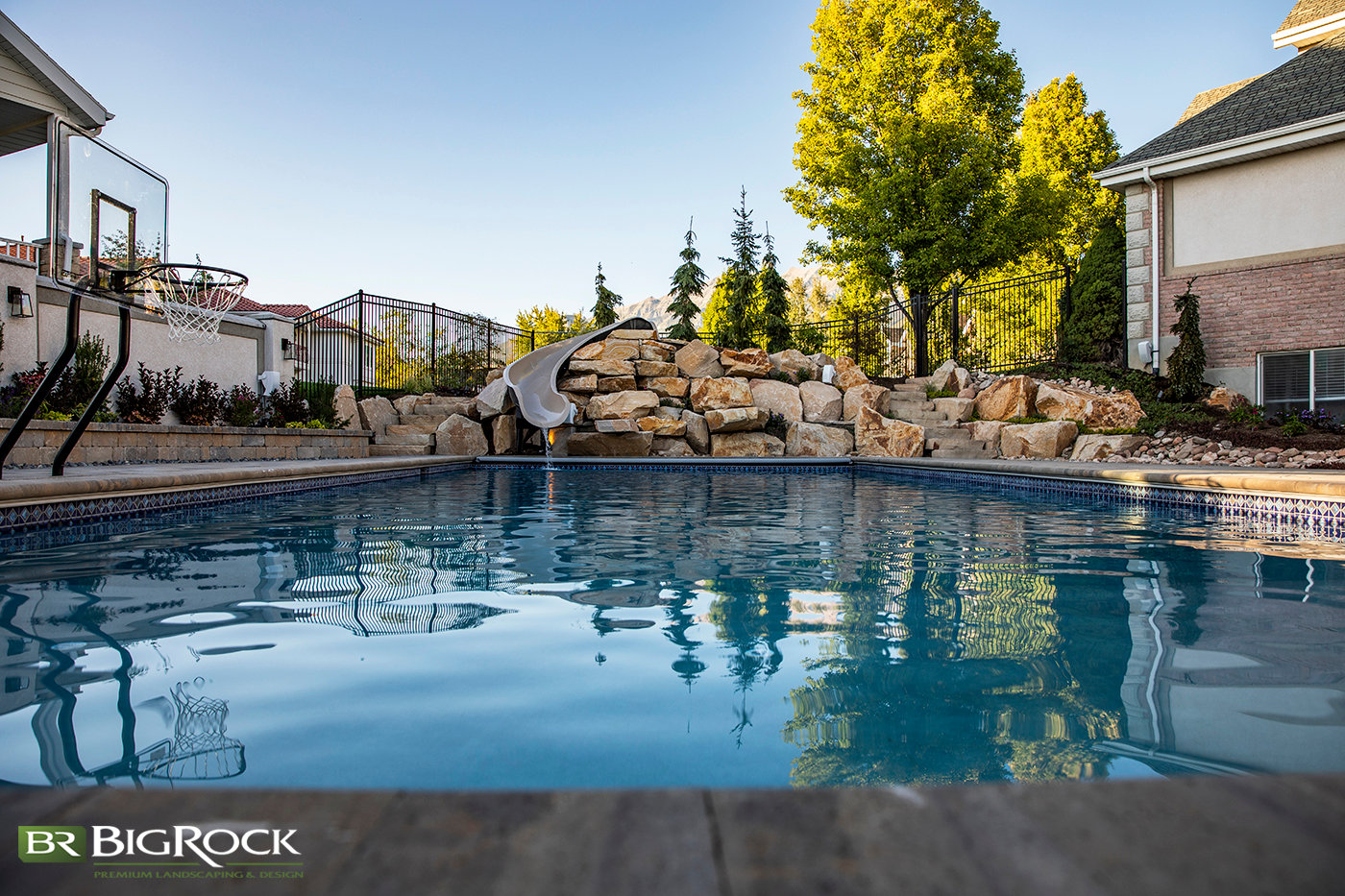 Is a Pool Worth It in Utah?
According to the Pool and Hot Tub Alliance, there are more than 6 million homes in the United States with in-ground swimming pools. Approximately 21,000 of those residential pools are in Utah. In case you were wondering, that's one pool for every 150 Utah residents. Sounds like a crowded pool party to us.
Is a pool in Utah worth it? If it is, why don't more people have them? We're diving into all the benefits of a pool in Utah, as well as the drawbacks, so you can decide if pool life is the life for you. And if it is, we'll show you how you can get started.
Advantages Of Owning A Pool In Utah
The hot weather in Utah typically lasts from early June through mid-September, and as a desert State, the warm months can feel unbearable. If you're looking for the advantages of a pool in Utah, the ability to cool off from the heat of the day might be top of the list. But if you need more convincing, here are a few more reasons you should consider getting a pool in Utah.
Great Gathering Space
Everyone loves a pool party. Family gatherings, neighborhood get-togethers, friend meetups, and more is always better when there is a pool involved. Whether you want to be the hot spot for the neighborhood kids to hang out or a sophisticated place to gather friends or colleagues, a yard with a pool provides a fun and unique place for hosting.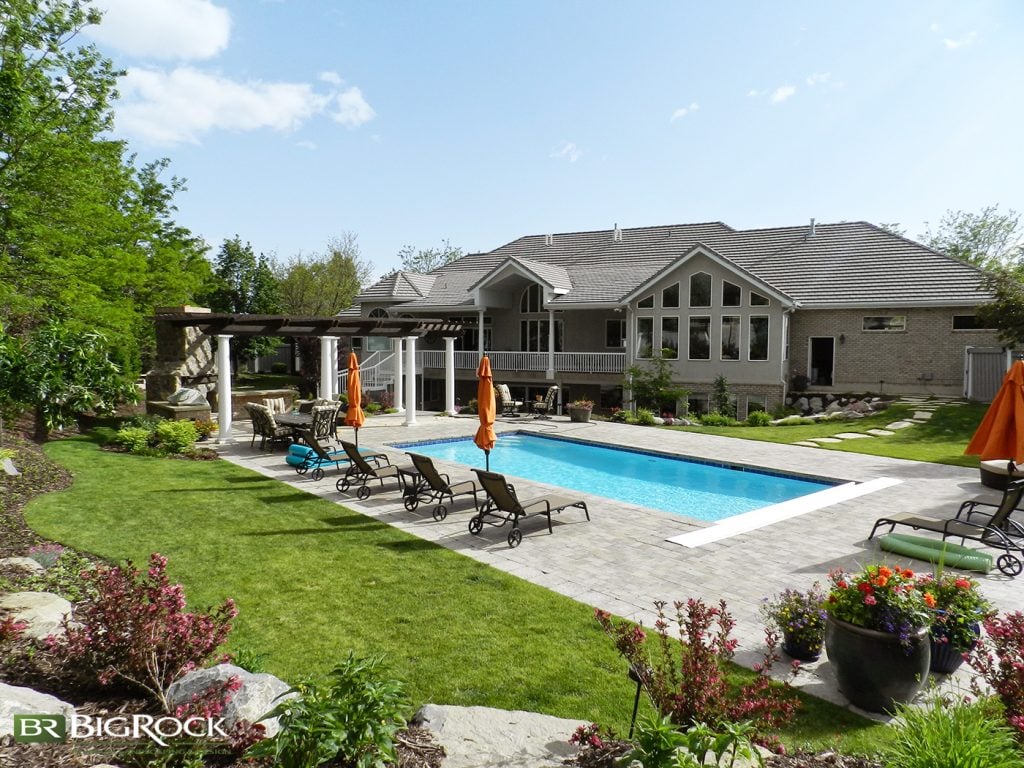 Increases Home Value
Do pools increase home value? Yes! A pool typically increases the value of a home by 7%. This means depending on how much you spend on the pool installation, and the value of your home pre-pool, it can be a good investment. If your home value is $200,000 or less, you should probably steer clear from an investment standpoint. If your home is in the $700,000+ category it's a no brainer investment. If your home is somewhere in the middle, it can still be a great addition and selling point to bring in a faster sale and increase home value.
TRENDING: The Best Pool Landscaping Ideas For Utah
Beats The Heat
We've said it before, and we'll say it again, a backyard pool is the perfect place to beat the Utah heat. You can lounge around in the pool in the midday sun, jump in for a quick bit of refreshment, or go for a swim under the stars. Or since the pool is in your backyard, you can do all three anytime you want.
Great Exercise
Did you know that swimming is a better cardio workout than running? That's because the water provides more resistance for your body than the air does. Plus, swimming is low impact, meaning it's easy on your joints. So instead of pounding the pavement around your neighborhood in the heat, you can burn your calories in a nice swim in your beautiful backyard.
LEARN MORE: Our Pools Portfolio
Perfect Landscaping Statement Piece
Some people will tell you a pool is an eyesore in a backyard landscape. That may be true of some pools, but when you use one of the best pool design services Utah has to offer, a pool will enhance the beauty of your backyard. Take a look at the Big Rock Landscaping pool portfolio to see our beautiful pool designs for yourself.
The best part is you can enjoy ALL of these benefits and more when you put a pool in your Utah backyard.
Disadvantages Of Owning A Pool In Utah
If only building a pool in Utah were as simple as digging a hole and filling it with water. Unfortunately a pool isn't something you can rent a backhoe and attempt to DIY. (Please take our word for it.) There are a lot of factors to consider when building a pool, including shape, size, materials, and placement. Even after you make all the design decisions, there are still the matters of permits, schedules, and hiring work crews to sort out. It's a lot.
RELATED: Big Rock's Pool Design And Installation Services
With all of these factors to consider, is a pool in Utah worth it? The cold winters make many people think twice about whether or not they should install a pool in Utah, but aside from that, the disadvantages of pool ownership are no different than they are anywhere else in the country. Once the pool is built, it requires regular maintenance and an adjustment to your home's insurance policy, but those are all factors that come into play no matter where you live. And yes, Utah is known for its winters, but it also boasts several months of hot, dry weather in the summer, when a pool would offer a welcome reprieve.
So if you're asking yourself, "Should I build a pool in Utah?" you may be asking yourself the wrong question. The real question is if the value of pool ownership lines up with your lifestyle, regardless of where you live. Having a pool in Utah isn't much different from having one in any other state, and with the right professionals on your side, you can overcome any hurdles a Utah pool install might present.
Big Rock: Your Utah Pool Design And Install Pros
If you want to upgrade your backyard, maybe it's time to consider getting a pool. A pool in Utah may seem like a novelty, but there are so many great benefits, including raising your property value and being a unique selling point for a home. Contact Big Rock Landscaping, the Utah pool design experts, to find out if a pool is possible for you. We've built hundreds of pools and can help you dream, design, and build the perfect pool for you and your family.