Pool Design and Installation Services
Pool Design And Installation
A pool is often a dream feature to complete any well-designed home and yard. But with all the design, planning, and possible permits that may come with having that dream fulfilled, getting that pool can feel like an insurmountable task. That's where Big Rock Landscaping's expertise in premium pool installation comes in. With Big Rock, you can be sure that the finest details are addressed so that every aspect of your pool and yard is highlighted, tailored specifically to the unique beauty and aesthetics of your home. When choosing Big Rock Landscaping for your pool design needs, the seemingly winding path of achieving your vision will all come to fruition with the expertise of a skilled landscaping team, and you can be sure the transformation of that dream will unfold into the most luxurious reality.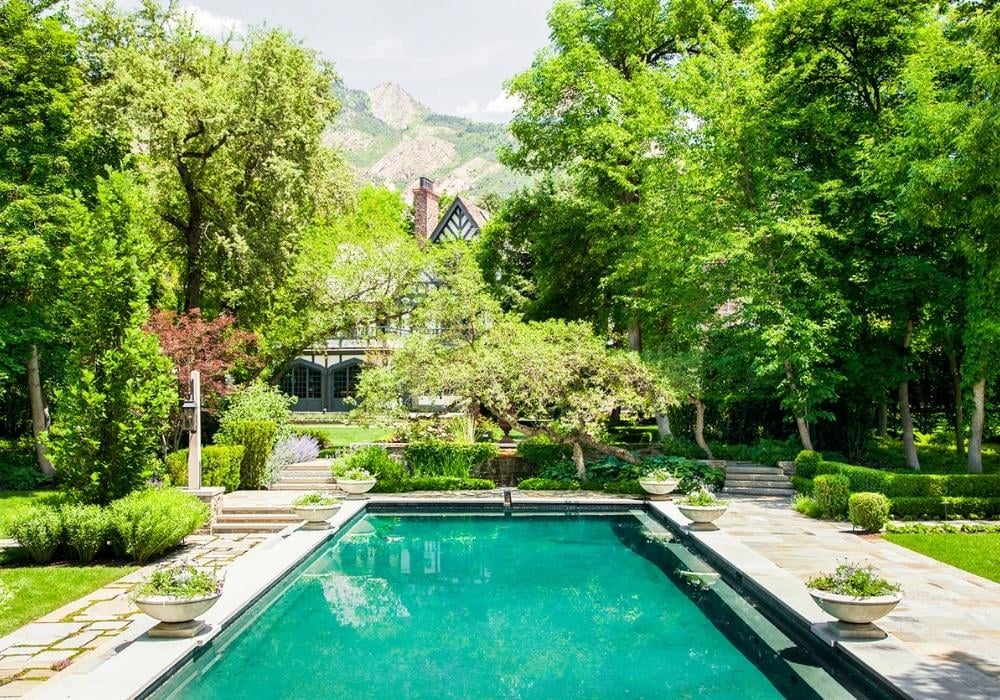 Pool Design And Installation Features
Big Rock Landscaping has a long history of high-end and luxury design, so when you chose us for your pool installation needs, you are choosing quality service from a dedicated team who will be sure every step of the process is inspired and executed with grace and efficiency. You can also be sure that the design stage, installation, and every landscaping detail of the process will be expertly planned with overall cohesion with your unique home and lifestyle in mind.
With Big Rock's qualified team of landscaping experts, you can count on exclusively-yours pool designs, uniquely natural tree and shrub installation, and a level of care for your lifestyle, safety, and privacy expected from a company with a history such as ours.
Unique Pool Designs—What you get when choosing Big Rock Landscaping is thorough design build-outs as well as attention to any local permits needed. Not only does Big Rock assist you in creating the luxury pool suited to you through expert design and layout, but we also understand the creative and practical elements needed to achieve pool installation with the brilliance of the high-end design.
Carefully Chosen Trees and Shrubs—What often tragically occurs when surrounding a pool with lush greenery is the lack of attention placed on what types of trees and shrubs they are. With Big Rock, you can be sure we place great care in not only the aesthetics of the plants chosen but the practicality of the species. With so many years in the luxury landscaping industry throughout Utah, we have the knowledge surrounding the complexity of our specific climate, terrain, and native species. There are so many options of trees and shrubs, but not all are always suitable for every home, pool, and lifestyle. Big Rock is sure to take every factor of your life into consideration when choosing plants, materials, layout, and design, and make sure the applications suit your lifestyle and needs.
Pools are luxurious, luscious, and give us a sense of calm and restoration mere feet away from our doors. That's why when choosing Big Rock Landscaping, you can know all facets of your life are considered. Not only should pools be the very vision of your dreams, but they should be efficient, practical, and be done correctly the first time around. This is why Big Rock dedicates so much time and effort into the planning stages so the execution of the project is done flawlessly and exactly from the start. We've done and seen it all throughout the years, and our experience can offer you the certainty that every step of your pool design and installation process is a step taken in quality, luxury, knowledge, and beauty.
Benefits Of Pool Design, Installation, And Landscaping
It's no easy task to determine which course to take when a monumental endeavor such as pool design and installation is in question. But, rest assured, with Big Rock Landscaping you can feel confident that we know the ins and outs of every direction pool installation can go, and our expert team will not permit that course to waver.
Big Rock's Pool Installation and Landscaping provide you with years of experience from a dedicated team who takes great pride and care in design and beauty with every pool project. We speak the language of high-end craft and design and deliver exceptional results seen in every detail. From the materials used to the design flow and usability, to the practical measures of installation, we know more than anyone how to create functional, beautiful, livable spaces that coalesce with you and your outdoor settings.
At Big Rock, we understand land, terrain, beauty, and brilliance. We know what it takes to work with our particular climate and natural landscapes to create homes and yards of exceptional, livable brilliance. When you choose us, you get expertise, balance, vision, and creation for your pool installation and landscaping dreams.
Big Rock's clients hire us for Pool Design, Installation, and Landscaping because they want luxury form and design to surround their homes, elevate their yards, and provide unchanging beauty consistent with their lifestyles.
Request A Bid For Our Pool Design and Installation Services
Whether you've had your pool for some time, are in the pre-planning stages, or want a design spruce-up, Big Rock Landscaping will assist you in actualizing the pool and landscaping of your dreams. Whatever stage and level of interest you may have, we are committed to providing an unparalleled level of service and professionalism as we craft beautiful, livable spaces in a natural outdoor environment. Request a bid for our Pool Design and Installation Services