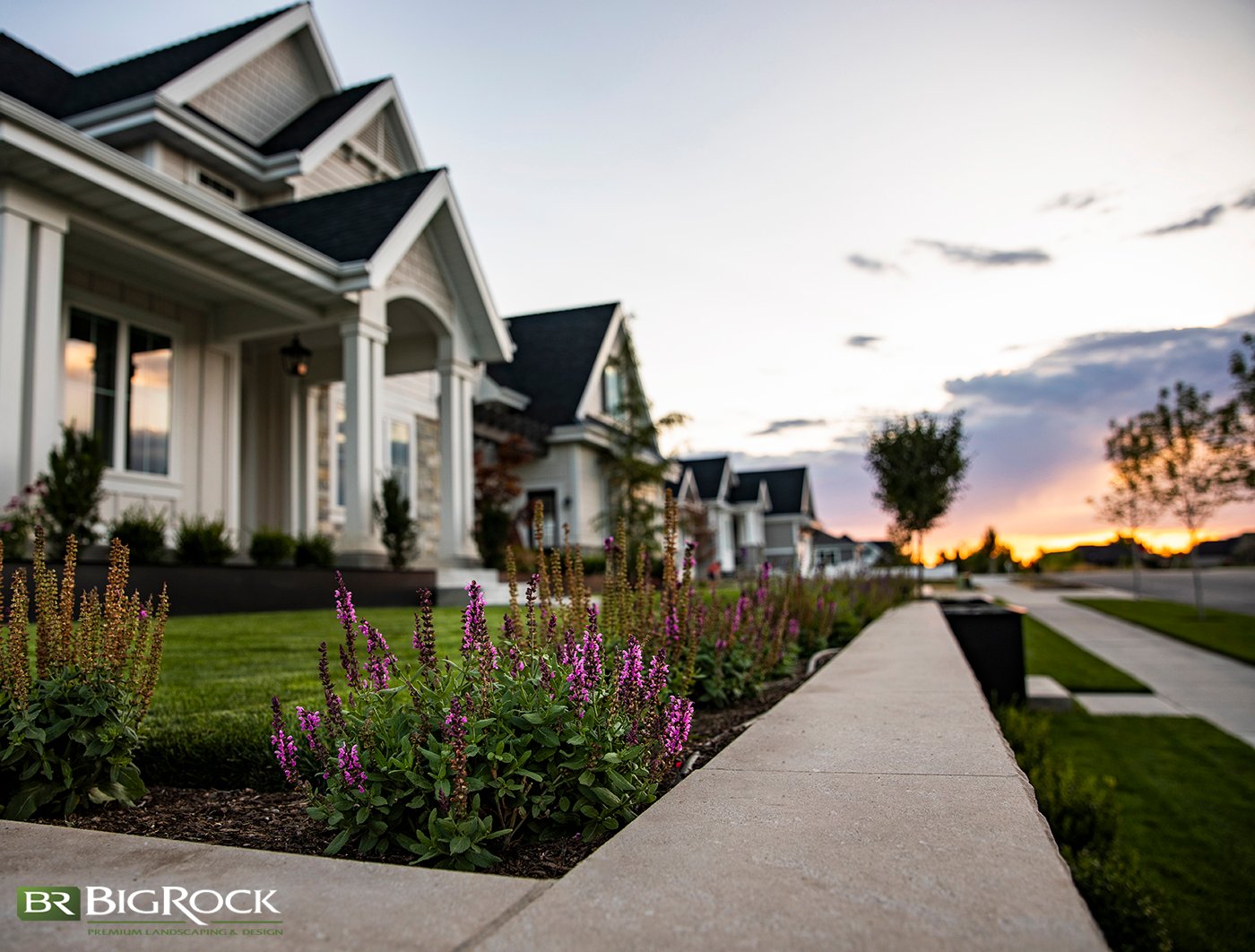 Easy Plants for Utah that Don't Need a Lot of Water
There's nothing quite like summer in Utah. Hot summer days, plenty of things to do, and nights enjoying the warm air with family and friends. But Utah summers also tend to bring water restrictions in addition to all the fun and games. Water is a precious resource in this desert area, so if you want your yard to be a beautiful place you can enjoy all summer long, you need to choose drought resistant plants that Utah water conditions won't impact. Here are a few of our favorite Utah drought tolerant plants.
Utah Drought Resistant Plants 101
When people think about drought tolerant plants, their mind usually goes straight to xeriscaping. Don't get us wrong, we love a well done xeriscape, and if that's what you're after, we've shared some great ideas for xeriscaping your yard. But if xeriscaping isn't your look of choice, there's no need to go that extreme. You can have a green yard full of plants that can also survive on minimal amounts of water. The key is to use native plants for Utah.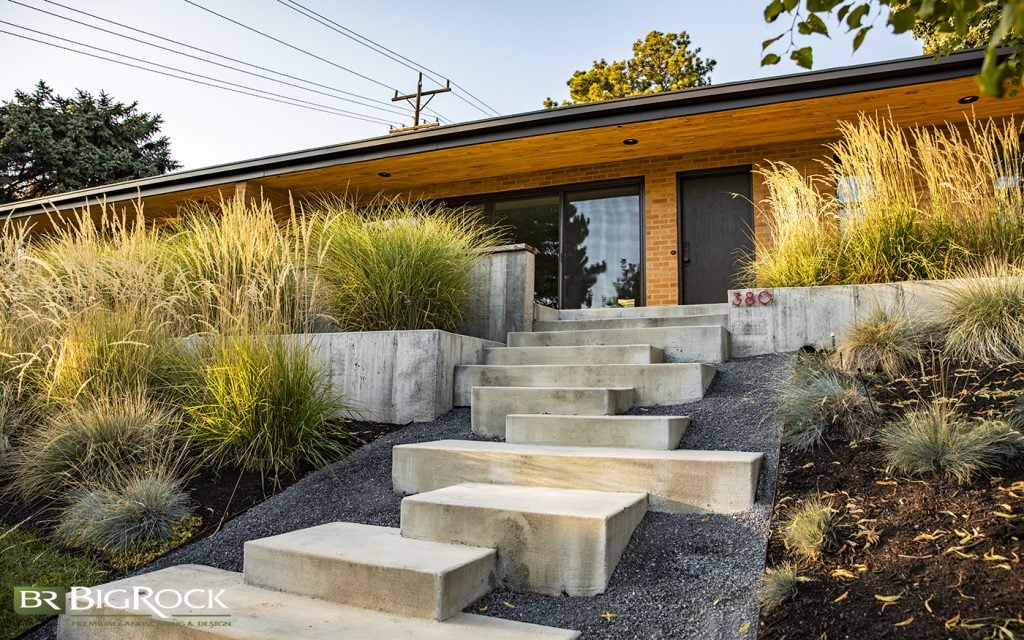 It makes sense that the best landscaping plants for Utah would be the ones that grow here naturally.
Because Utah is primarily a high desert area, meaning that the weather switches from extreme heat to extreme cold and everything in between in just a year. Add on top of that rapid yearly change the changes in the environment year after year (think 2022 when the state was in an extreme drought to 2023 when snowfall hit an all-time high causing floods in many areas), and native plants to Utah have a lot of change to adapt to. 
So how do the extreme changes in weather affect plant life? Plants in Utah need to be hearty, able to "hibernate" during the extreme cold of winter, and able to retain water during the heat of summer. A lot of the native plants are in the sagebrush and natural grass category, as well as trees that fall in the evergreen category. But just because a plant is hearty doesn't mean the plants are all cacti and grass, there are also beautiful flowering plants and trees that can be found in the area. Not only will you still have a green, lush yard, but by choosing native plants you are reducing your environmental footprint and reducing your water bill. 
When choosing drought resistant plants for Utah, it's important to consider their placement in your yard. Think about the type of sunlight they will be getting, and the ease of watering them when they do need it. If you'll be using sprinklers to water them, you'll want to make sure your system is set up with the proper heads and watering time and frequency to accommodate their needs. It's also important to keep in mind that it takes two years for plants to get established and become drought tolerant. Until then, even native plants for Utah will need to be watered and nurtured to give them a chance to grow and establish themselves.
Once you've established the areas of your yard where you'd like to plant, consider size, scale, texture, and color when selecting your plants. If you want a more monotone, simple landscape, stick with 3-5 plants and plant them in groups of odd numbers. Opt for plants that have complimentary textures, colors, and height—looking for a more colorful drought-friendly yard? Make sure to incorporate forsythia, which blooms bright yellow early in the spring, and then layer in allum, lilac, and salvia, adding pink and purple to the yard. 
Most drought-tolerant plants are easy to maintain- less water means less maintenance, and fewer weeds will survive. Make sure to keep up on weeds to ensure they don't start spreading (or worse, go to seed). Drought-friendly plants prefer the sun and can tolerate less water, but that doesn't mean you don't need to watch them to ensure they aren't drying up or succumbing to disease. Prune early in the year (think early spring) and leave the plant alone. Each plant will have different needs, and as with any landscape, ensuring you know the requirements of every individual plant will ensure they flourish in your yard.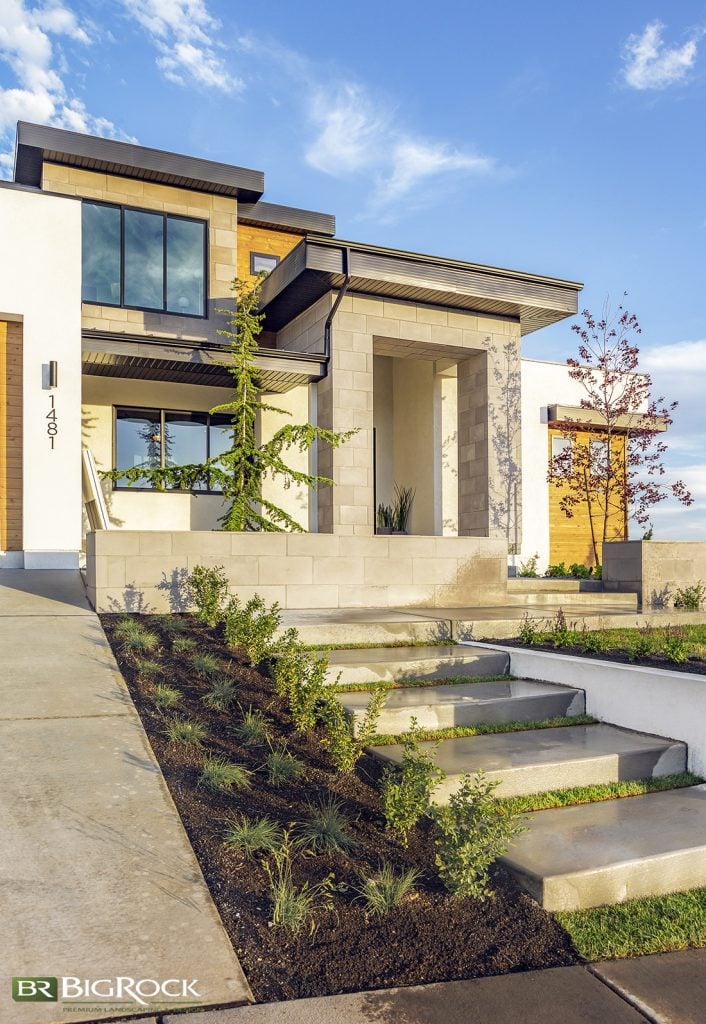 12 Of Our Favorite Drought Resistant Plants For Utah
If you're ready to tackle your yard and select some drought resistant plants for Utah's hot and dry climate, you may want to consider a few of our favorites. Most of these require little or no water, and many thrive in full sunlight conditions. Here are some Utah drought tolerant plants we love:
Perennials
This flowering plant spreads horizontally to cover a lot of ground. It thrives in full sunlight, and can generally survive on rain and groundwater alone. It's magenta flower blooms in the evening, making it the perfect plant to add beauty to evening yard parties. Because it's a ground cover plant, you won't need to do a lot of maintenance other than make sure it doesn't cross borders, like from your flower beds to your lawn.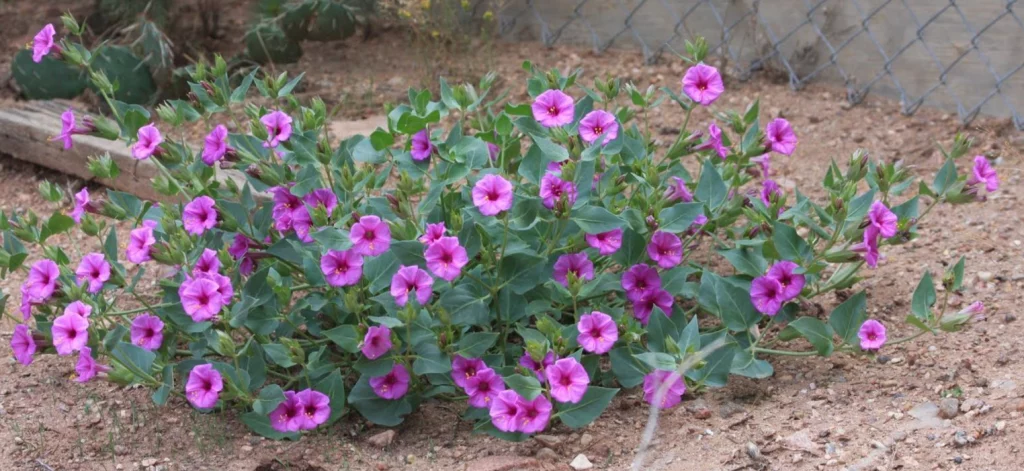 There are a lot of different varieties of this flowering plant, including colors like blue, orange, pink, purple, red, white, and yellow. The color variety of this beautiful drought-tolerant plant is part of what makes it the perfect addition to any yard. The native plants for Utah include the Palmer Penstemon, Desert Penstemon, and Eaton's Beardtongue. Each of these are flowering plants that require varying amounts of sunlight, but no water. In fact, they will die if overwatered, so you have to be careful not to love them too much.
While not necessarily native to Utah, the many varieties of Yarrow are another example of drought resistant plants that thrive in the Utah climate. The standard Yarrow, along with the Greek Yarrow, Fernleaf Yarrow, and the Serbian Yarrow are all great choices. They all flower, love full sun, and only need to be watered about once a month.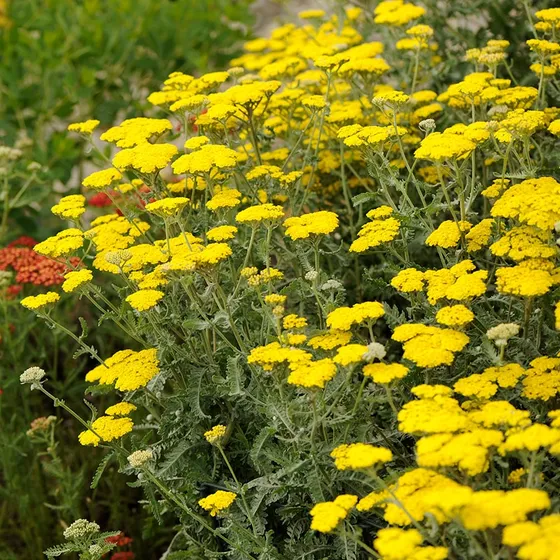 This showstopper needs little water and will remind you of something from a Dr. Seuss book! The voluminous bloom is actually made up of many smaller flowers and because it is a member of the onion family, it's a great deterrent to animal pests that like to munch on plants. They require very little maintenance and will stand up to Utah's dry climate. 
Deciduous Shrubs
It may be surprising, but lilac bushes are actually quite drought tolerant, in addition to being beautiful and smelling amazing. With multiple color varieties available, like white, pink, purple, and even blue, this versatile plant is perfect for adding color and dimension to your yard.  They do well in full sun, and only need to be watered once a month or so.
Forsythia




This is the bright yellow harbinger of spring that often blooms in Utah yards before much of anything else has awoken for the year. The yellow flowers even appear before the leaves and this sunshine-y shrub can get as tall as nine feet.

Once established, these bushes rarely need water and can survive arid conditions.
Evergreen Shrubs
If you water these plants about once a month, and put them in a sunny or lightly shaded spot in your yard, these shrubs will thrive. The manzanita gets pink flowers in the spring, and has dark green, leathery leaves year-round, making it the perfect choice for Utah's long winters and dry summers. 
Juniper bushes are a fairly common sight in Utah, and that's because they are great drought-tolerant plants. They are evergreen, great for birds, do well in full sun, and only need water about once a month. These plants can also grow up to 15 feet tall and 20 feet wide, and while that is likely too big a plant for most yards, it's a great bush to add to any backyard that needs texture and depth.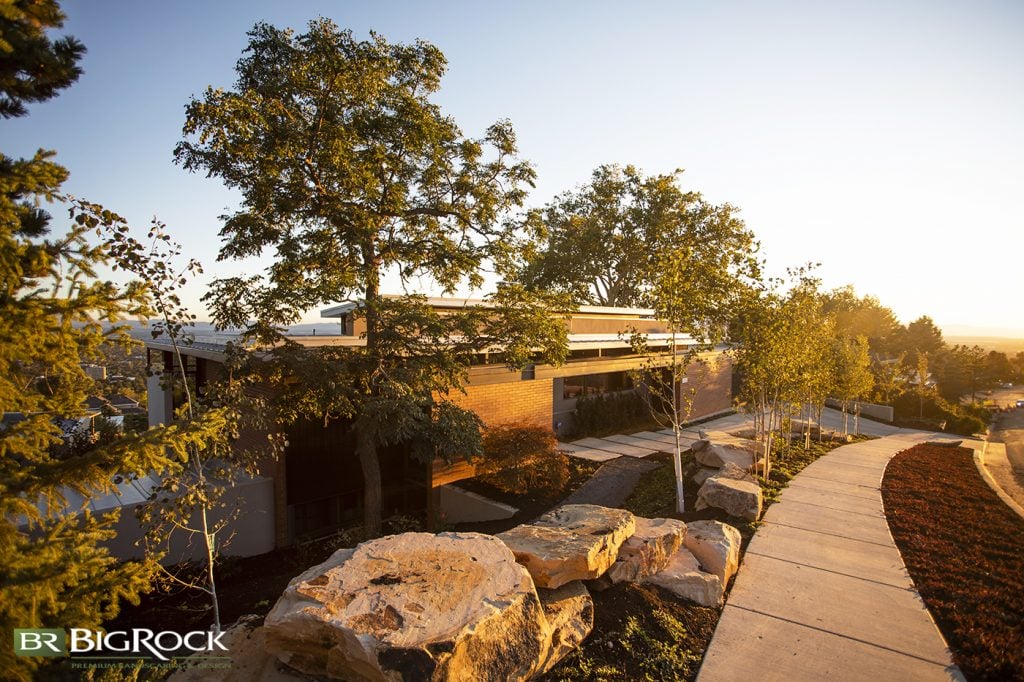 Deciduous Trees
This tall, elm-like tree is a tough tree that can provide shade and privacy. It does uniquely well in urban environments because not only does it require little water, but it tolerates pollution well also. This is an excellent tree for front yards as it doesn't overtake the yard but provides shade and privacy.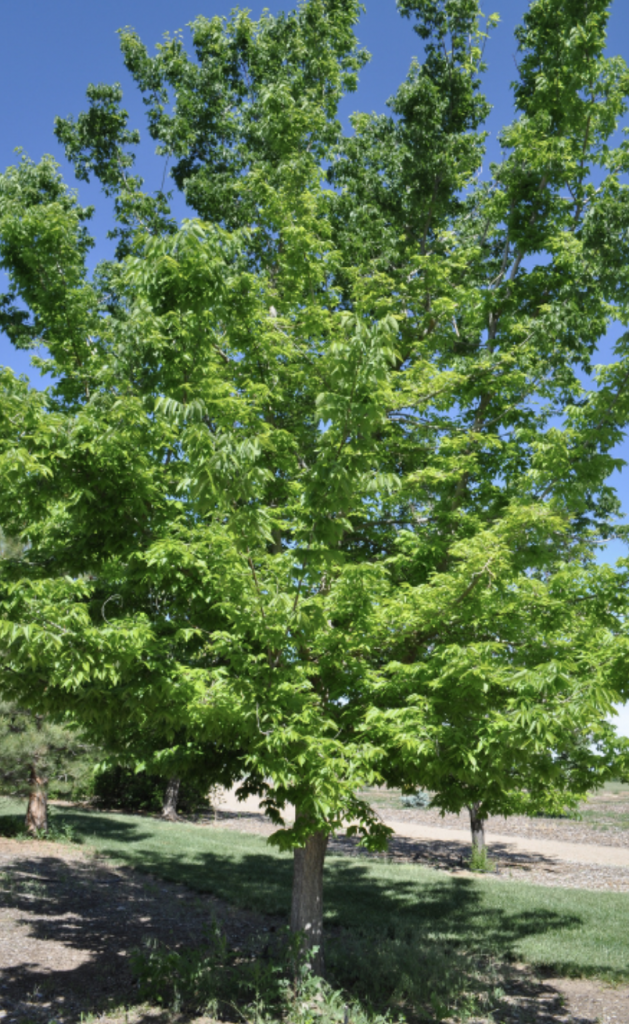 This is on the small end of the tree family, but what it lacks in height, it makes up for in beauty. In addition to its leaves, it has wispy foliage that flowers. It can survive in full sun with water about once a month.
Another one of the native plants for Utah is the Bigtooth Maple. It only reaches about 10-20 feet tall, but has thick, dark green leaves throughout the summer, and requires water about three times a month.
Evergreen Trees
You'll probably recognize this Utah native plant, as it's one that is often used. It's a great choice for a Christmas tree, and grows large, while only needing water about three times a month. Not only does this plant survive Utah's hot, dry summers, but it maintains its pristine beauty through the winter months, making it a staple of Utah's landscape.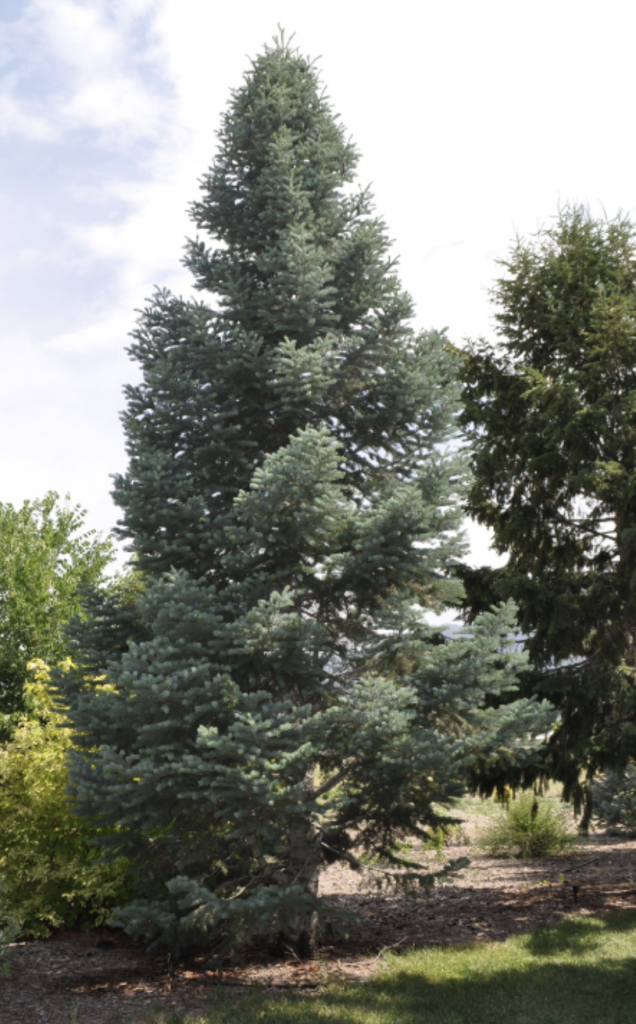 Best Practices For Xeriscaping With Native Plants In Utah
Deciding you want to add plants that don't require tons of water to your landscape is the easy part; implementing best practices for your drought-tolerant yard is where the real work (and fun!) starts. Remember, drought-tolerant yards aren't an all-or-nothing; there's a range of water-wise principles you can implement in your yard without necessarily going full xeriscape. Designing your yard with water conservation in mind starts with a few simple practices.
Choose Native Plants
It makes sense that plants native to Utah's high desert environment would flourish here, but choosing the right plant for the right location is essential. Opt for very sun-friendly plants in your west and south-facing areas, and choose plants that prefer a little less sun for your north and easy areas. Make sure to put plants that need more irrigation in well-draining spots to ensure you aren't over-saturating your roots. Finally, keep an eye on your plants to ensure they aren't getting over or under watered, if they need pruning, or if they have some type of disease. 
Optimize Your Irrigation And Sprinklers
Planning your yard with irrigation in mind is a crucial step for ensuring your drought-tolerant plants get just the right amount of water. Many of the plants listed here need very little watering (think once a month), and others need it more frequently (like once a week). Grouping plants with similar sun and water need together helps them flourish, ensuring you aren't over-watering or underwatering. Consider adding a smart sprinkler system to your yard to help with over and underwatering, as these systems often track the weather and adjust watering times based on weather patterns. 
Maintain Your Yard 
A pound of prevention is worth an ounce of cure, and that's true for your yard. Keeping up on weeding, pruning, watering, fertilizing, trimming, and other maintenance tasks will ensure your yard doesn't get overgrown or problems don't escalate. 
Xeriscape Wisely
Xeriscape is here to stay, and with innovations every year, xeriscaping has grown in popularity. Whether you are opting for xeriscaping for aesthetic or environmental reasons (or both!), there are a few considerations you should examine. First, how much of your yard do you want to be xeriscaped? Some homeowners opt for xeriscaping some parts of their yards (think a side yard, a sloped part of the yard, or the area around outdoor living spaces). Others opt for going all the way and tearing out everything to start fresh with a xeriscaped yard. You'll want to consider your budget, the aesthetic you are going for, how much maintenance you want to do, and your timeline for completion before you start your xeriscaping project. Feeling overwhelmed? Don't worry, we have a ton of ideas to help you plan the perfect xeriscaped yard for your Utah home.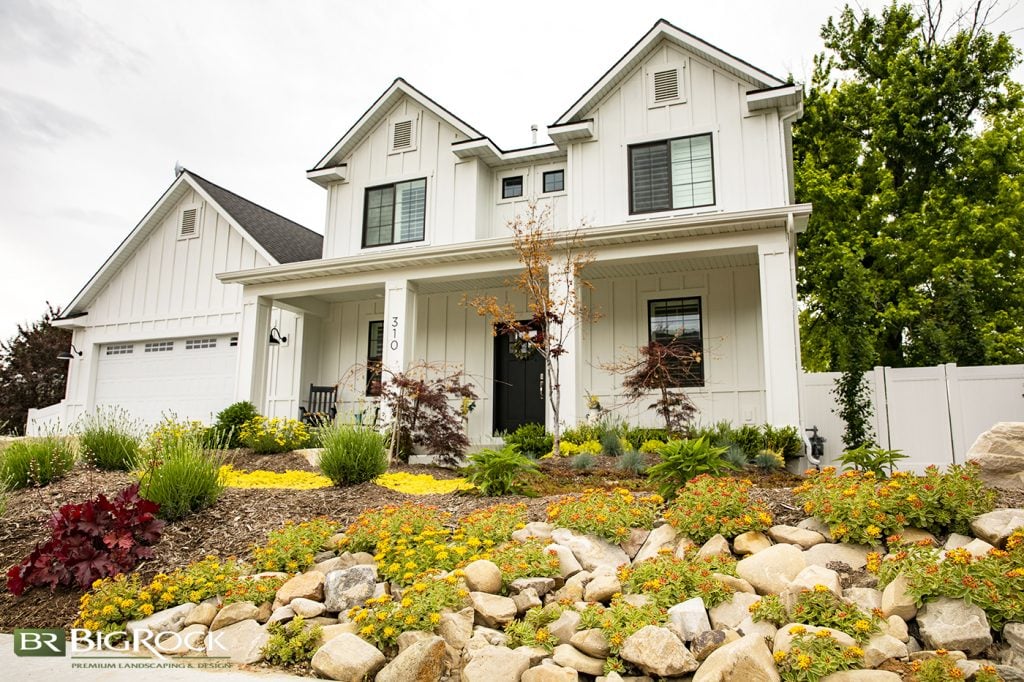 Have More Drought Questions About Your Yard?
If you have more questions about using drought resistant plants for Utah in your yard, you can contact Big Rock Landscaping. We have many years of experience landscaping Utah yards, and are well-versed in what thrives in this climate. We can help you create a water-wise yard that suits your taste and will be the perfect place to relax, entertain, and enjoy all summer long.

Finding a landscaping expert you trust can be difficult. When you work with Big Rock Landscaping, we will consult with you and then work to develop a plan for the best landscaping services to fit your needs. Give us a call and see what Big Rock Landscaping can do for you.