Big Rock Landscaping Wins Two Houzz Awards For Service And Design
We are honored to announce that in 2022, we have received our second "Best Of Houzz Design" and "Best Of Houzz Service" awards. While these awards are a big deal (only 3% of the 2.7 million Houzz profiles receive one of these awards) our greatest accomplishment is that our clients are satisfied with our work. Our clients, their homes, and their ideas are what make our business tick, and we are thankful for the opportunity to bring our specialty–award-winning landscape design–to the table.
Big Rock Landscaping Wins Both The Best Of Houzz Design And Service Award
Houzz offers three "Best Of" awards each year in the following categories: design, service, and photography. In years past (2017 – 2020) we have won the Best Of Service award, which was such a huge honor for us. This award is given to companies that garner the highest number of positive reviews and recommendations on Houzz. The fact that our clients took the time to log in to Houzz, write a positive review, and then share that review is such a gift. We know that our clients are busy and that spending their time to leave us a positive review is their way of helping us, not just to win awards, but to bring our landscape design and installation skills to more clients. 
In 2021, we won our first "Best Of Design" award, an award given because of the engagement we receive on Houzz. That means that every time someone likes, saves, or shares one of our images or ideabooks, they are helping us show up on more searches to receive this award. Not only is it an honor that we are recognized for our landscape design, but we are grateful that past clients have trusted us to create designs they love and then share those designs with the world. 
In 2022, we received both the "Best Of Design" and "Best Of Service" awards. We were thrilled to find out that not only are our designs inspiring to many, but that our clients are so thrilled with the experience of working with our team that they left reviews on Houzz. Receiving both of these awards in one year shows us that we are on the right track for embodying our values of incredible design and great service. Knowing that our clients are satisfied is the greatest reward of all. 
What Is A Houzz Award?
Houzz was founded in 2009 by Adi Tartarko and her husband Alon Cohen. Standing in their kitchen and feeling frustrated that they couldn't find ideas and professionals for their home remodel project, prompted them to create Houzz, which soon skyrocketed in popularity. By 2012, the company had added the Houzz Awards to the platform. A decade later in 2022, the Houzz Awards have become a sign that Houzz users look for in a professional's profile, and for good reason. Only 3% of the 2.7 million professional Houzz profiles receive Houzz Awards. That badge on the profile shows excellence amongst competitors in their category.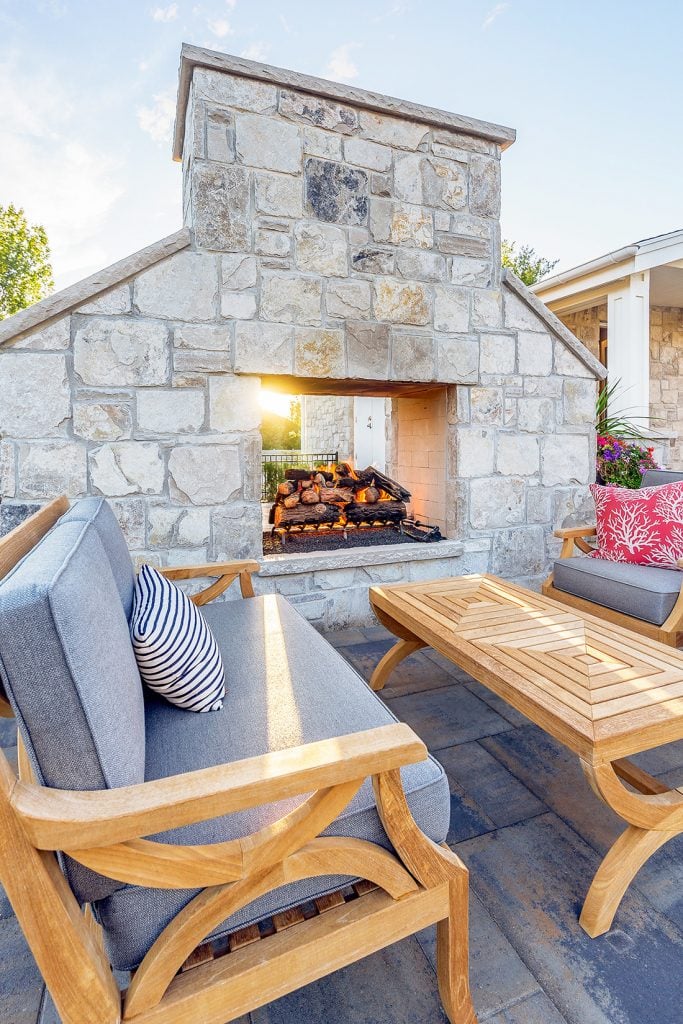 The Houzz Design Award shows excellence in design, and in our case, that means landscape design. This award is given based on user engagement with our profile. User engagement can be anything from saving an entire ideabook or saving specific images. Winning this award means that our images, descriptions, and projects are catching the eye of Houzz users, and we credit that to our amazing clients trusting us with their homes. 
The Houzz Service Award celebrates Houzz professionals who are providing great service to their customers. This is measured by several factors, including the overall rating on the profile as well as reviews received during the award time period. We are so thankful to receive any award, but knowing that our clients appreciate our service is our greatest award. Our client's satisfaction with our work is our primary goal, so receiving an award that showcases our dedication to our clients is incredibly humbling.
A Special Thank You To Our Clients
We couldn't live our dreams of designing and installing incredible landscapes without our clients. You are the reason we are where we are. Not only do you trust us with your homes, but you trust us with the life you will live in your yard long after we are gone. We are dedicated to continuing to bring innovative design and expert installation to our clients, not so that we can win awards, but because the best reward is our clients living beautiful lives in the spaces we've created. You are what make us tick, and we are thankful for your trust and support. 
Big Rock Landscaping: Your Premium Landscaping Experts
If you are new to Big Rock Landscaping, we are a team of premium landscaping professionals with a combined decade of experience. We offer an artistic eye and attention to detail that is unparalleled in our industry, making our design, installation, and maintenance services the best in Utah. Using our process, our team at Big Rock creates custom designs that include everything from fire features, pools, hardscaping, outdoor lighting, xeriscaping, and more. Find out more about us and get your quote today to start your custom landscape design.