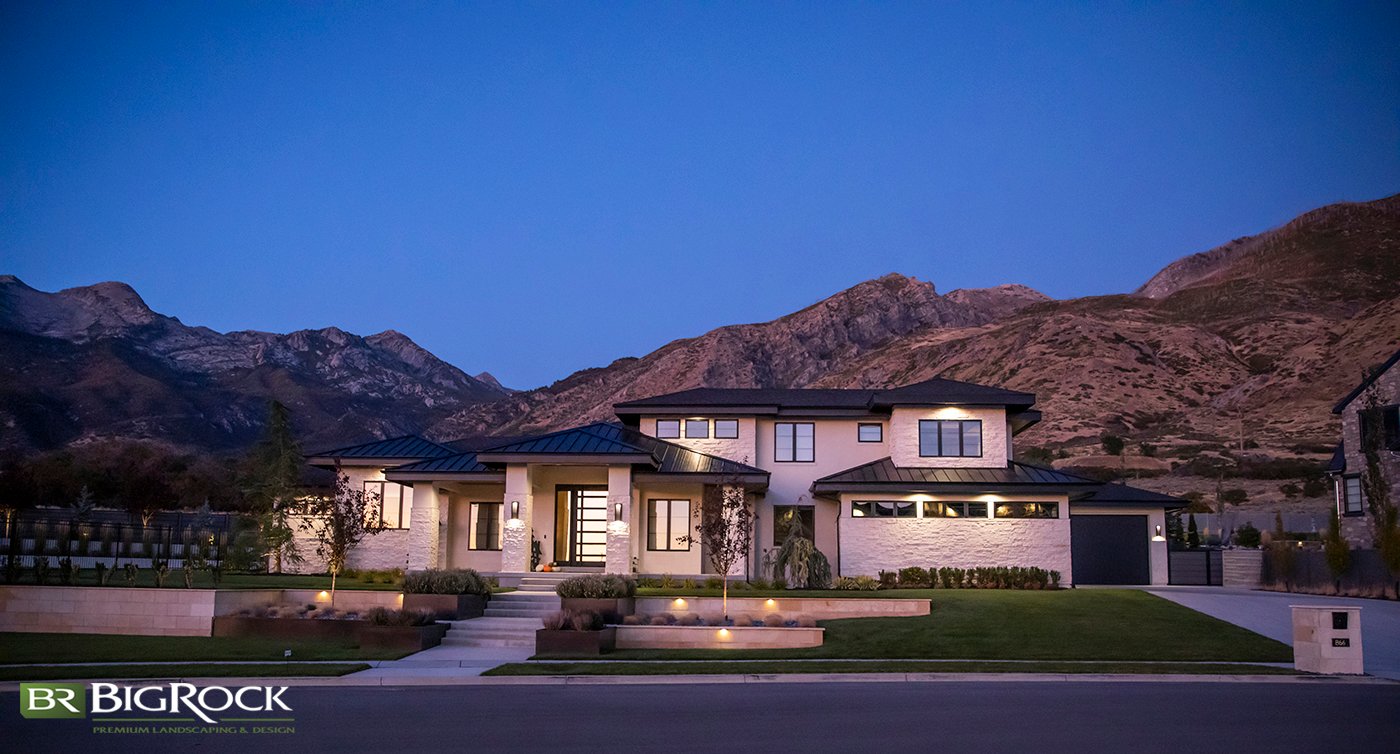 5 Jaw-Dropping Amazing Patio Lighting Ideas
With summer right around the corner, it's fair to say that most of us are dreaming about spending some quality time enjoying the outdoors. And if you're like most homeowners, you probably spend a lot of time on your patio. After all, it's the perfect place to relax and enjoy the fresh air. But what if your patio could look even better? Good outdoor lighting can completely change the mood of your backyard patio, but often this crucial element is neglected, or even worse, non-existent. 
The right outdoor lighting can really transform a space once the sun goes down. This seating area and water feature while perfectly idyllic during the day becomes something truly special at night.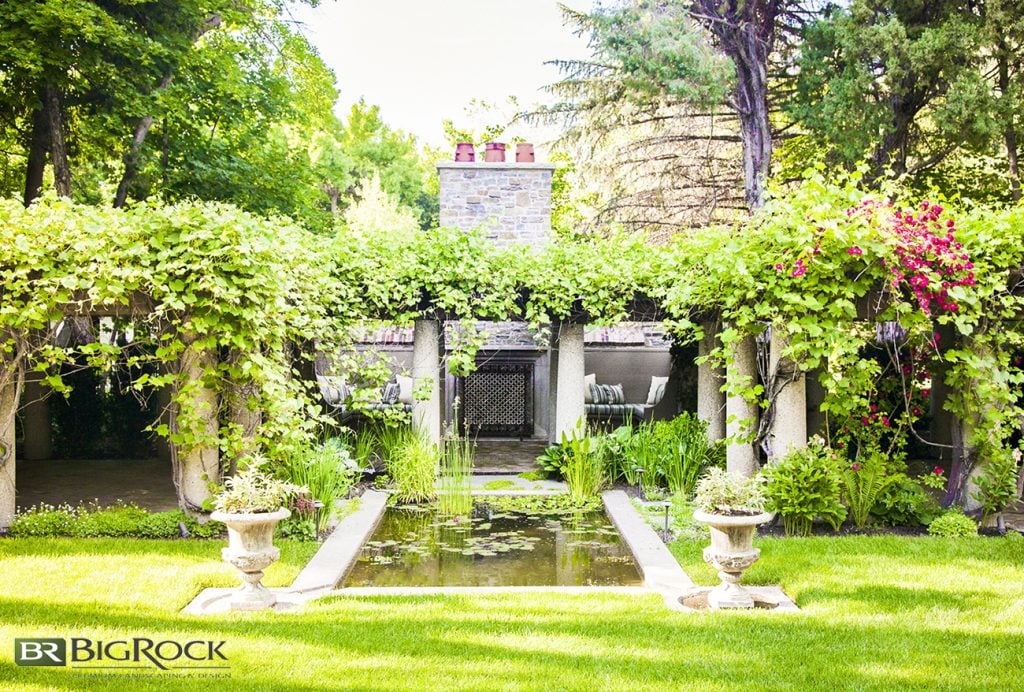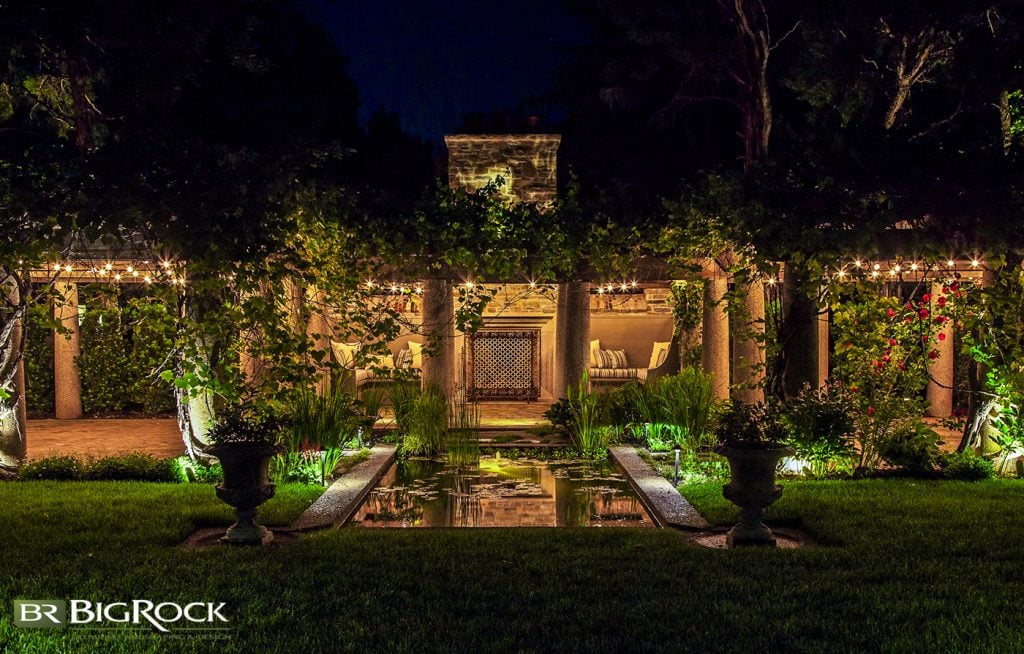 The best lighting for outdoor patio areas is always the one that delivers on both form and function–it will highlight the beauty of the space and create an inviting atmosphere while also providing security and safety.
If you like the idea of adding lighting but are not sure what that looks like, check out our five jaw-droppingly amazing patio lighting ideas for a little inspiration. Outdoor patio lighting can add a whole new level of sophistication and style to your outdoor space. So take a look at these ideas and see which one is right for you! 
TRENDING: Our Outdoor Lighting Portfolio
What To Know About Patio Lighting
But before we jump right in, let's cover the basics. Having the right outdoor patio lighting will not just brighten and enhance your patio, but it will also evoke a sense of security. Patio lighting should be subtle, but don't let that fool you into thinking that patio lighting is non-essential. Well-placed lighting can have a big impact on your patio enjoyment. 
The best outdoor patio lighting ideas are the ones that highlight and enhance your natural space with a natural-hued light. It's best to avoid harsh lighting or spotlights around the patio. You want to create a welcoming space that is well-lit, but still cozy. Depending on your style and taste, from decorative to utilitarian, there are many different types of patio lighting to choose from. 
The Benefits Of Patio Lighting
Outdoor patio lighting has many wonderful benefits. From enhancing the natural beauty of your yard to highlighting landscape features that you've worked hard to create, like a cactus garden or gazebo, well-lit backyards offer many benefits. Not only do they create a lovely mood, but they also provide safety. Apart from deterring would-be criminals, well-placed outdoor lighting helps illuminate pathways and stairs that could be dangerously navigated in low light. With outdoor lighting, your backyard is transformed into a glowing park that can be enjoyed and explored no matter the time of day, extending your use and enjoyment of your yard to include all hours, day or night. 
Do I Really Need Patio Lighting?
Outdoor lighting can be a great way to enjoy your patio at night. It can provide a romantic ambiance for outdoor dining, or it can simply help you see where you're going when the sun goes down. But do you really need patio lighting? While outdoor patio lights can be lovely, they're not always necessary. If your patio is already well-lit by streetlights or porch lights, you may not need to add any additional light sources. And if you don't plan on spending much time on your patio after dark, you may not need to bother with outdoor lighting at all. 
That said, outdoor lighting is important for several reasons. First, it can help you to extend your outdoor living space into the evening hours. Secondly, patio lighting can provide safety and security by illuminating dark areas around your home. Third, outdoor lighting can be used to highlight special features in your landscaping, such as a water feature or beautiful flowers. And fourth, patio lights can simply add a personal touch to your outdoor space and make it more inviting for family and friends. So whether you're looking to enjoy your patio after sunset or just want to add a little bit of extra light, outdoor lighting is a great way to go. 
Our Favorite 5 Jaw-Dropping Patio Lighting Ideas
To start with, think of the current elements that already have a space within your patio. Do you have an outdoor fire pit? This will bring light into your space. Is your patio surrounded on some of its sides by walls? These are great spaces to play with wall lighting. You can also get creative with decorative lighting elements like candles, torches, or traditional glass lanterns to really bring life to this space once the sun goes down. Outdoor lanterns are particularly trendy and add a decorative element to your space. Some even have bulbs that resemble antique electrical lights. A black or brass finish will also add a sophisticated touch. Remember to install these in areas that are protected from rain or snow. 
The covered porch in this picture is well protected from the elements and delivers a big punch when it comes to delivering a personal aesthetic. The pendant hanging lights around the bar area gives this space a touch of elegance, while the eating area is lit by traditional can lights that give the whole space a cheery glow.
Wall sconces are also very elegant as well as useful. They add just the right design aesthetic while also providing great ambient lighting. This is a fun option that easily provides light to a large area, such as a patio or along a tiered landscape. This type of lighting can be wired right into your home and can be turned on or off from a switch. If you are thinking of building a patio from scratch, consider using in-floor lighting. If you have children at home this is a wonderfully safe option–no tripping hazards! Built-in lighting is available in a wide variety of styles and sizes. Or consider investing in floor lamps. They are not just for the indoors! Waterproof lamp varieties can add charm and light to an otherwise dull space. Perfect for family gatherings or entertaining friends.
When considering lighting, think beyond your patio. You probably have bushes and trees that surround your patio, and lighting elements should incorporate these landscaping details to enhance your patio space. Illuminating plants at night is really easy to do and can add great subtle light to the surrounding area. These lights can be solar-powered or motion-sensitive, making this a great eco and wallet-friendly option.
Consider using string lights in your trees, around your pool, under a covered patio, or around other structures close to your patio. These lights have become quite mainstream in the outdoor lighting industry, and the latest options are safer, last longer, and are more outdoor-friendly. Another great option is spotlighting. Many homeowners use spotlights below tall trees to make them look more beautiful.
Whether you choose small patio lighting ideas like candles and lanterns or go for large patio lighting ideas like string and flood lights, you can't go wrong with adding more intentional ambient lighting to your outdoor patio.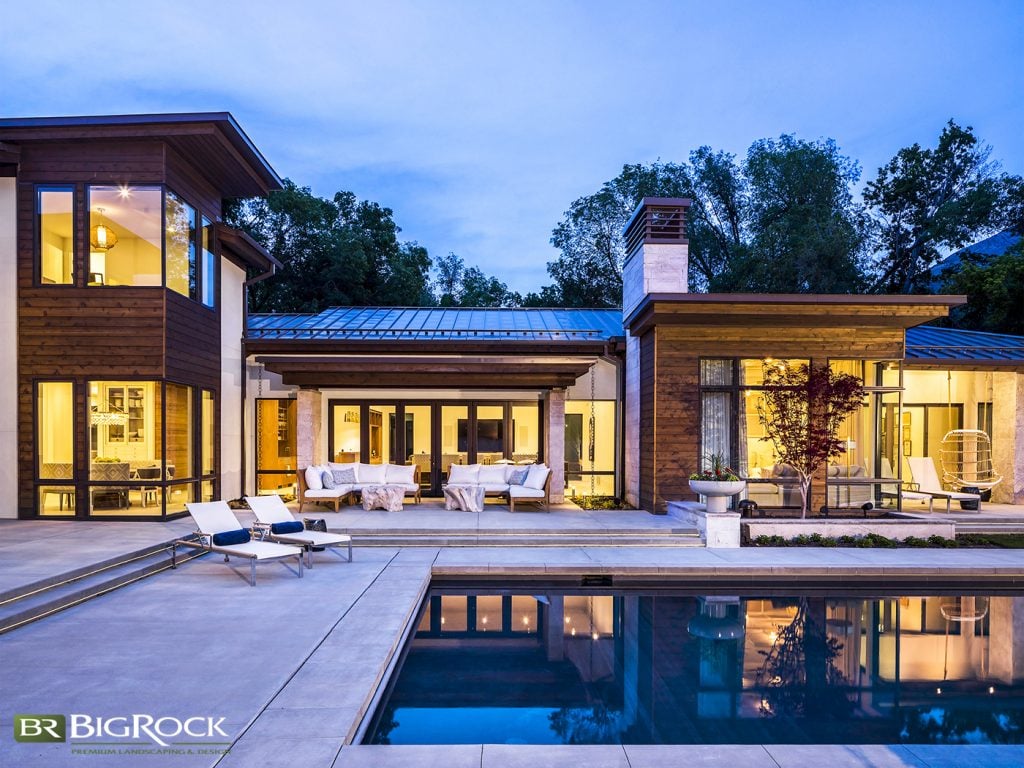 DIY vs Professional Outdoor Lighting
There's something about outdoor lighting that just makes a home feel more inviting. Whether it's a string of twinkly lights on the front porch or a few well-placed lanterns in the backyard, outdoor lighting can really make a space come alive. Of course, outdoor lighting can also be a bit of a mystery. After all, how are you supposed to know what types of lights to use and where? Isn't it hard to visualize the master plan? Worried about decision fatigue with all the different kinds of light fixtures that are available? Are you worried about cost or the environment? That's where professionals come in. 
Outdoor lighting professionals have the experience and expertise to create a stunning outdoor lighting design that will highlight your home's best features and make your outdoor space truly shine. If you decide to do it on your own, you must consider if you have the time and knowledge to do the job right. But when you hire a professional, you'll get deep expertise, attention to detail, and your Saturday afternoon back so you can make that pickleball tournament. Not to mention, you can skip agonizing over the details–leave it in the hands of capable professionals.
Looking For A Patio Lighting Expert?
Big Rock Landscaping offers the best landscaping services across the Wasatch front. We are dedicated to providing impeccable customer service. We give every client the time and attention they deserve, regardless of the project. Our goal is client satisfaction. So we make it a priority to understand our client's needs and desires. Not only does our team have a wealth of experience designing and installing landscape projects, but we have the work ethic and brawn to bring your dreams to life. Our outdoor landscaping services can't be beaten. 
We know that tackling a DIY landscaping project can be challenging, even when it comes to patio lighting. Let us help you bring your landscape to life! Contact us today to discuss your backyard patio lighting ideas, or visit our portfolio for some jaw-dropping inspiration.