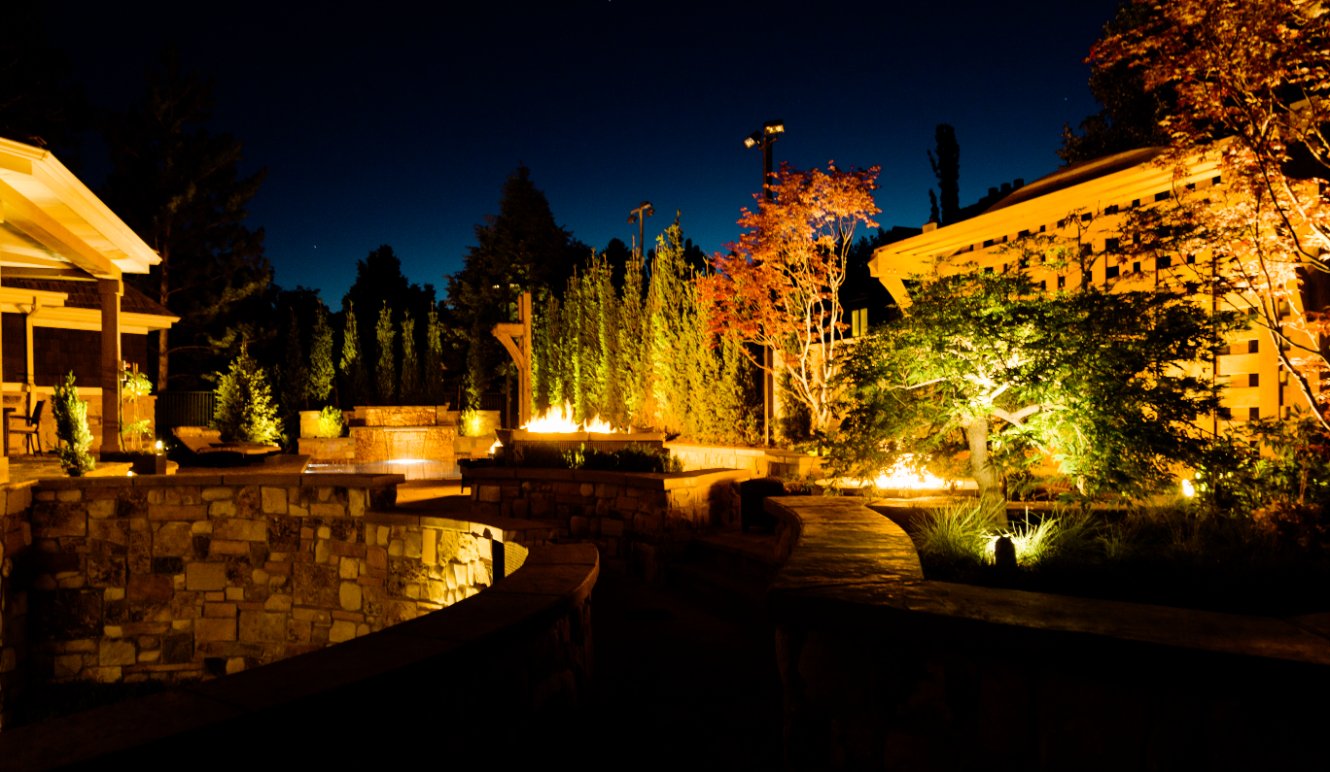 Outdoor Lighting Design Ideas: Your Home's Brightest Days Ahead
It's no great mystery that the much-sought-after perfect ambiance for any setting, public or private, is what shines through the little phosphorescent baubles we call light bulbs and the fixtures that secure them into their carefully designated places. That's why it's such a thrill—the ultimate cherry on top—to choose the perfect lighting to complete any well-planned and designed outdoor space. 
When we think of outdoor lighting, the firefly string lights glittering through the trees on a summer evening is what often comes to mind. Go even further into that vision and you'll find there are even more options—more ways to make your home and the entirety of your outdoor space that much more luxurious, inviting, and usable in any season. When thinking of adding lighting to your exterior spaces, the right creative team can really assist you to amp up the overall aesthetics of your home as well as create safety and security, and enjoyment in your outdoor spaces. 
Outdoor Lighting 101
You see it, in your mind, the romance and brilliance of what your home could be with the elevated grandeur of those perfect lights—how much more luxurious and lovely that patio, swimming pool, pathway, deck, seating area, all can be with some expert-installed outdoor lighting. But can all that really do for your home what you imagine it could? Absolutely! And, with all well-executed projects, it begins with a solid foundation and plan for what you want to achieve and how expert creative teams can assist you in your outdoor lighting goals. 
Types Of Outdoor Lighting 
Maybe you've been thinking of assembling a plan for outdoor lighting for a while now, or maybe it's a new and exciting creative endeavor you're just beginning. Or maybe you're only now inspired and conjuring up images of your home ensconced with a warm glow from those perfect outdoor lighting fixtures…and whatever the case may be, the fun part of daydreaming up all those beautiful exterior lights you know will really make your home pop comes next. And now that you've begun to envision how outdoor lighting can truly brighten up the best assets of your home, there are a few different types of fixtures to consider:
Sconces
Whether placed on either side of your garage to create balance and unity for an object of utility, or to frame a front, side, or back door, there are many ways wall sconces can enhance the more permanent structures of your home.
Ground Lights 
Little blooms of light can help define and illuminate pathways, steps, driveways, or can even offer a glow to garden and yard features you want detailed at night. 
Spotlights
Towering trees, colossal walls, fences, and recreational courts can become bold focal points of your home and yard with pronounced spotlights.
Recreational Lighting
Pools are beautiful by day and can be even more impressive by night with the perfected art of underwater outdoor lighting 
DISCOVER: Big Rock Landscaping's Outdoor Lighting Portfolio
What You Should Know Before Adding Outdoor Lighting To Your Property
Now that you have an understanding of what outdoor lighting can do for your home, there are a few things you should consider and ask yourself when making a plan. 
What areas of your yard are most used? 

What look are you going for?

What areas do you want to have more focus and recreational traffic? 

What features do you love and want to highlight? 

Any safety concerns you want to shed light on? 

What about energy efficiency?

What's your budget? 

What about future projects you want to be sure you can have lit up? 

Any outdoor recreation you engage in? 

Any permits to have in place?
Knowing what to expect and having the above questions answered and addressed is all part of the professional landscapers' process. 
3 Outdoor Lighting Ideas We Love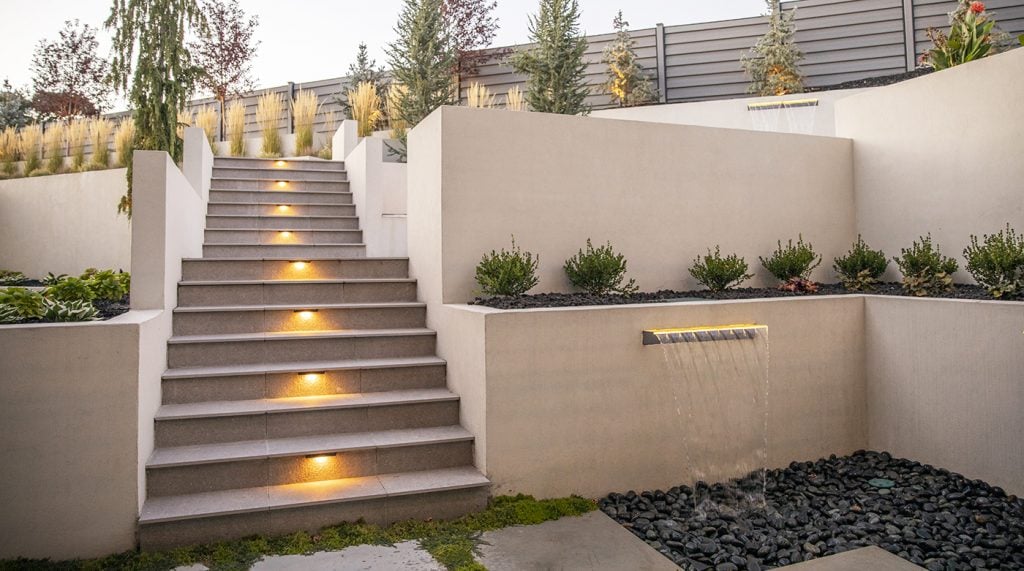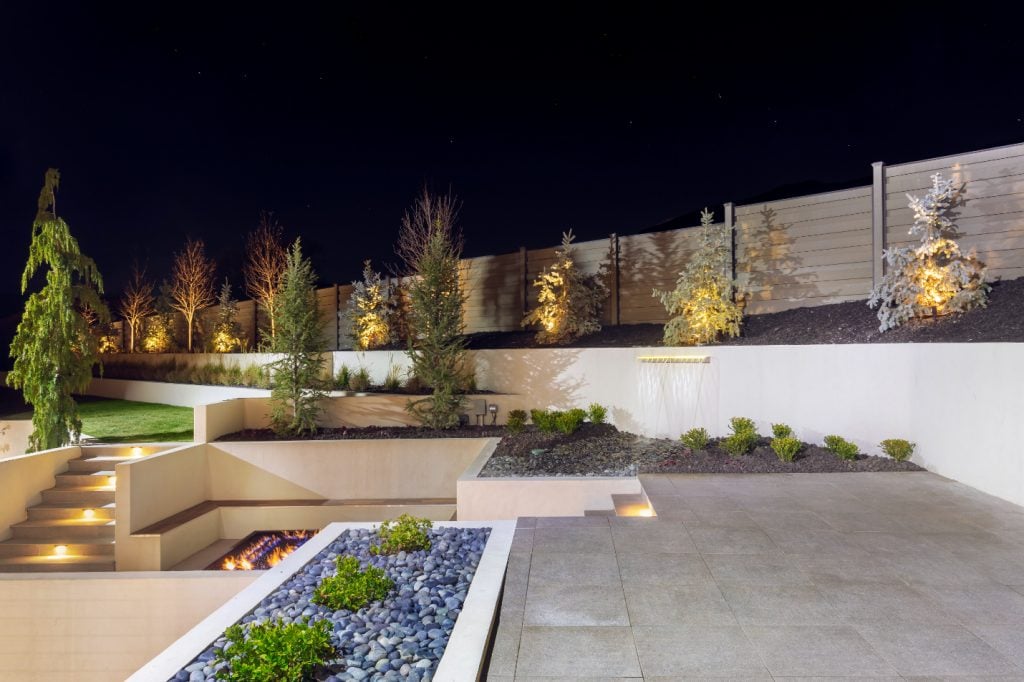 Big Rock Landscaping: Your Outdoor Lighting Experts
Illuminating your home and outdoor spaces can often be a complicated process with design questions, execution realities, and budgets to follow, But it certainly needn't be! When it comes to outdoor lighting, Big Rock Landscaping has the experience, expertise, and comprehensive process to manage your project from start to finish. Our award-winning firm has frequently been recognized for our customer service, as well as for our finished products. In fact, we do it all, but we take special pride in our ability to leverage outdoor lighting to make your home look amazing. Take a look at the Outdoor Lighting services we offer. If you have an outdoor lighting project you've been thinking about, give us a call and see how we can help you get started.