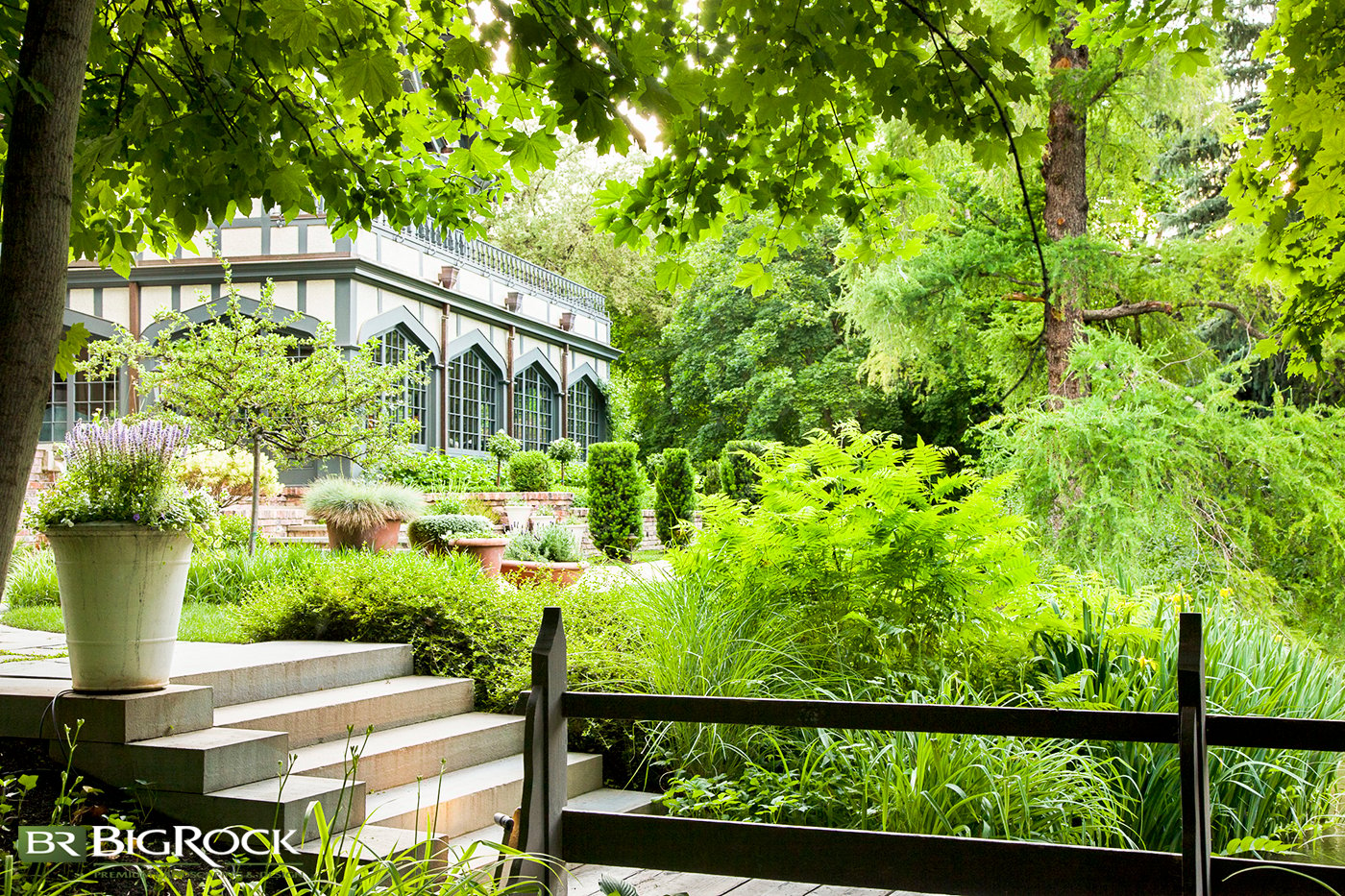 Your Garden Design Checklist
If you're like us, you probably love spending time in your garden. It's a great way to relax and get some fresh air. Every spring, you might have grand plans for your garden. Maybe you're thinking about getting more color into your yard by planting more flowers or planting some kind of fruit tree in a corner of your yard that you've been neglecting for years. Or maybe you want to go big and do a complete landscaping redesign. While all good ideas, it's important to stop and think about what grows well in your climate, along with having a clear vision of where you want to take your garden and the steps it will take to get it there. This is where design comes in, not as an afterthought when the project is complete or midway, but during all the planning and dreaming phase before you even think about breaking ground with a shovel. 
Your Garden Design Checklist 
If you want to make the most of your garden, it's important to design it correctly. We know how important design is, and how it can often derail the best of plans if not done correctly. But if your eyes start to blur halfway down this list, don't be afraid to rope in a seasoned landscaping professional. They can provide coaching and guidance, or just take your ideas and bring them to life. Regardless of which way you lean, having access to this handy checklist will help you solidify your own garden design ideas.
1. Choose Your Location. 
Before the pen hits the paper, make sure you know where you want your garden, and make sure that you take the time to observe your chosen spot during different times of the day to see how the sun and shadow play in your space. Knowing this will help you when it comes time to select plants that will grow well in your space. 
2. Locate Your Water Source.
All living things need water, and your garden will be no exception. During this planning phase, consider where your water source is located and how difficult it will be to get adequate water to your garden.
3. Define The Purpose.
What will be the purpose of this space? Will it hold plants, or mainly be for flowers, or have a mix of landscaping flora and fauna? Will it produce fruits and vegetables? Do you want decorative pieces sprinkled throughout, or pathways to navigate the space? Will you need lighting at night? How much maintenance do you want to take on? What would you like your completed garden to ultimately look like? Do you want a garden that will delight (but also survive) the little feet of children running through it? Thinking through the purpose of the space will help you define what to plant and grow in later stages of your design.  
4. Mark And Measure.
Now that you have your garden area selected, it's important to know its exact measurements. We recommend taking a can of spray paint or string to paint lines or mark off areas on the lawn or soil where your garden will go, and then measure the dimensions of your border. Take special note of the position of anything that will remain inside the border (like a boulder or tree), and of nearby objects like hedges, fences, or shade trees that might affect the amount of light that will reach your garden.
5. Create A Budget. 
This is an important question and one that only you can answer. If you work with landscaping professionals, they can keep you accountable. They are great at finding creative ways to work within your budget to develop a fabulous space that isn't too hard hitting on the wallet. Is money no object? There are some pretty fancy plants out there that can really add a lot of pizzazz to your yard, and landscape professionals can help you explore plants of all shapes, sizes, and prices.
6. Define Your Borders.
Decide now how you will contain your garden space. Do you want an edging to separate your garden from grass or hardscape, or something more firm like a rock border or pavers? 
7. Think About Maintenance.
What will your completed garden look like? Did you want a garden that requires a great deal of water, attention, and care? Or is your ideal garden a bit more low maintenance? You may be happy to spend time outdoors, but maybe you don't love pruning or constant yard work that will rob you of a leisurely Saturday. Think first, plant later. Considering maintenance will also help you define your plant selections later in the design process. 
8. Do You Want Any Special Features?
Plan now for any special features. Maybe you've always wanted a fountain or love Greek or Roman sculptures. Whether it be special lighting or a bird bath, plan for these special features now, as your plants and borders must be incorporated around them.
9. Know Your Climate.
Before you get to the fun part (picking plants!), it's important to get to know your climate. For obvious reasons, it's always a good idea to plant plants that will not only survive, but thrive in the climate in which you live. 
10. Understand Basic Design Principles.
This is where many well-intentioned homeowners will get stuck. Take the time to educate yourself on the color wheel or just go take a peek at what mother nature has created. Never plant less than three of the same plant, and try to mix texture, size, and color to add interest and variety. Also, think about the sequence of blooms and how your garden will look during different seasons.
11. Research, Research, Research!
Now's the time to pick plants. Finally! The time has come! And while we are all for DIY, when it comes to picking plants, a landscaping professional can help you sort through the thousands of different varieties of plants, shrubs, and trees. Take advantage of our expertise and knowledge. If hours of scouring the internet and visiting nurseries on the weekend looking for the perfect plant is not your idea of fun, let us jump in. We've done all the research for you.
But our expertise does not stop there–we are knowledgeable about all things landscaping and offer all types of landscaping services–we can design the project from the ground up, or just serve as an advisor, or happily take the baton when it's time to maintain all that you've planted. Whatever the case may be, Big Rock Landscaping is the perfect partner.
12. Gather Your Gardening Tools.
During the garden design process, it's important to consider what tools you may need. Growing a successful garden may take more than your own two hands. Most gardens require caretakers to use a variety of tools like gardening gloves, garden trowels, shovels, a spade, a garden rake, hand pruners, garden scissors, garden twine, a watering can, and even maybe a new hose. By the way, all those items also take up a whole lot of garage space. 
DISCOVER: Our Shrubs, Plants, And Trees Portfolio
Our Favorite Garden Design Ideas 
We don't want to sound too biased, but we do have our favorites when it comes to landscape design ideas. These design ideas are versatile and compelling for most any landscape design regardless of location.
Nothing brings us more joy than to see tidy, segmented spaces where everything has its place with ample room to grow. Whether you create the spaces with concrete walkways or edging, a raised garden beds like in the picture above, or structures like the edge of a house or fence, organized spaces are always pleasing to the eye, easy to maintain, and easily customizable by adding natural elements to your landscape like rock, wood, and concrete to enhance the segregated spaces.
Ah, relaxing poolside. It's just the ticket after a long day at the office. While the pool pavers and grassy areas give this yard dimension, they also create the perfect contrast to the crowded garden beds that separate the pool area from the upper sitting area. Stacked with bushes with varying flower colors and leaf textures, this combination of flowers and shrubs gives this wild bed a certain method to its madness. The rock stairs ground the space and easily brings nature right into your backyard. Whenever possible, we always incorporate contrasting colors, shapes, and textures into any garden landscaping scheme.
We can't recommend water features highly enough. Not only do they attract all the colorful winged creatures into your backyard to delight the senses, but the water adds light, movement, and pleasing sound whether casually strolling by or sitting in quiet reflection on a backyard bench. This home also does a fantastic job of blending cultivated spaces with more organic looking garden beds. It feels at once organized and naturally wild.
Any good gardener worth his or her salt knows that an organized garden is a thriving garden. Square foot gardening works perfectly in this type of garden. We love how each section of this garden is contained in industrial-looking garden tubs that ground the space. We also love the irregular rock border that cleanly separates the grass from the rock, keeping everything just where it was meant to be. The small pebbles around the industrial tubs gives this space the casual elegance of country-side europe, with the added benefit that it keeps weeds down while letting you move easily between the tubs to weed, fertilize, and just check up on all the garden goodness.
Lastly, we can't ever get enough of mixing clean, straight lines with organic curves. There's something so satisfying about a meandering garden path that cuts through highly organized spaces. It brings a bit of whimsy and playfulness to what would otherwise be considered a straight-laced landscape design. 
Any of these ideas can work in most gardens, whether large or small, or located in the country or the city. Playing around with these landscape design ideas can be really fun and add a lot of personal satisfaction to your outdoor space.
Let Big Rock Help You Design The Garden Of Your Dreams
Big Rock Landscaping can help you design the garden of your dreams. We have a passion for creating the perfect outdoor space for families whether that be expansive lawns and landscaping spaces or an abundant fruit orchard.
The team at Big Rock Landscaping is committed to providing an unparalleled level of customer service. Whatever your vision–big or small–Big Rock Landscaping offers the best landscaping services that encompasses the best artistic tools, professional resources, and design expertise as well as installation and maintenance services in both commercial and residential areas along the Wasatch Front. From the initial design concepts to the demolition and construction, Big Rock Landscaping works tirelessly to develop and maintain your perfect landscape. 
So if the only checklist you want is the one that has, "hire a landscape professional" on it, contact Big Rock Landscaping today to bring your outdoor dreams to reality.