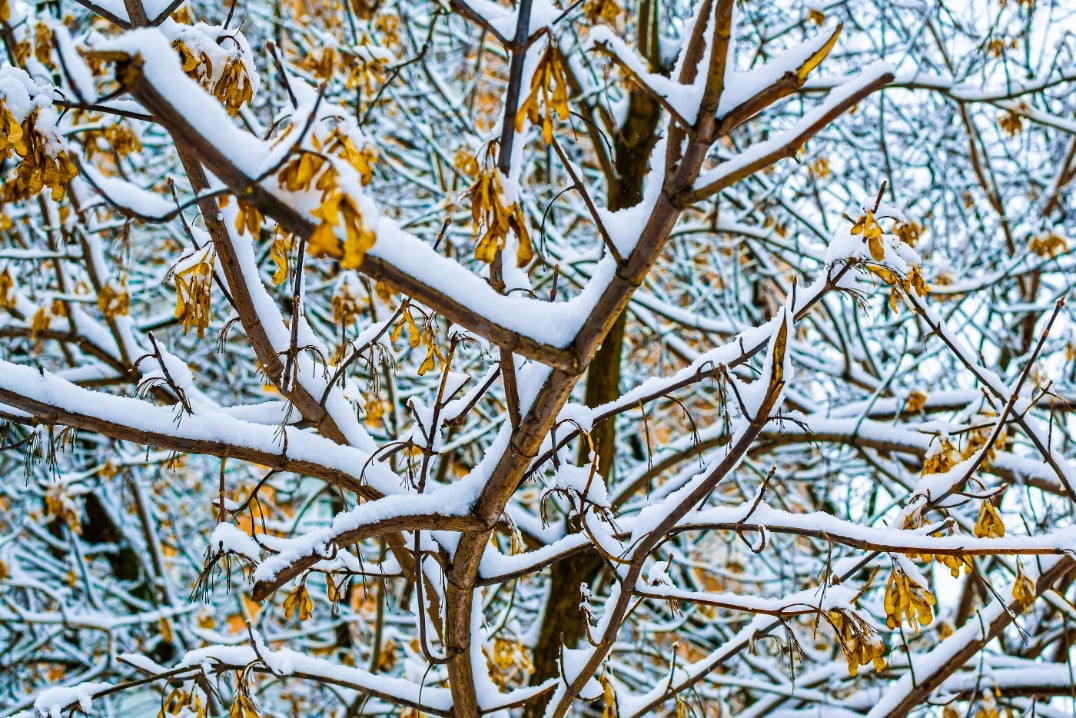 Will It Die? (What Can Survive Winter In Your Yard And What Can't)
Sometimes going into winter in Utah feels like a dangerous game of "Will It Die??" for your landscaping. After all the hard work you've done, or are about to do, you want to be assured that you've picked the right plants—the best winter shrubs, really durable trees for winter, and flowers that will last underground until spring. And unfortunately, with the harsh and unpredictable weather conditions in our area, winter yard survival isn't a battle for the faint of heart. But with this handy run-down of what's going to thrive in your yard this season and what's definitely going to bite the snow-covered dust, we're certain you and your winter-primed yard will come out on top.
Best Trees & Shrubs For Winter In Utah
If you want landscaping that looks great all year round, it goes without saying that you've got to pick the right trees, shrubs, and flowers for your yard. We've rounded up some common and lesser-known options for each category, with special emphasis on winter yard survival in Utah.
Best Trees For Utah Winter Yard Survival
Despite what may seem like less-than-favorable weather conditions for humans, there are plenty of trees that can survive and thrive in cold and snowy Utah winters. These trees are all winter-hardy options for planting in your yard that will do more for your landscaping than just hang on for dear life during the colder months.
Blue Spruce: Not only do blue spruce provide a beautiful and fragrant windbreak during Utah winters, but they're also drought resistant and don't require much maintenance throughout the year.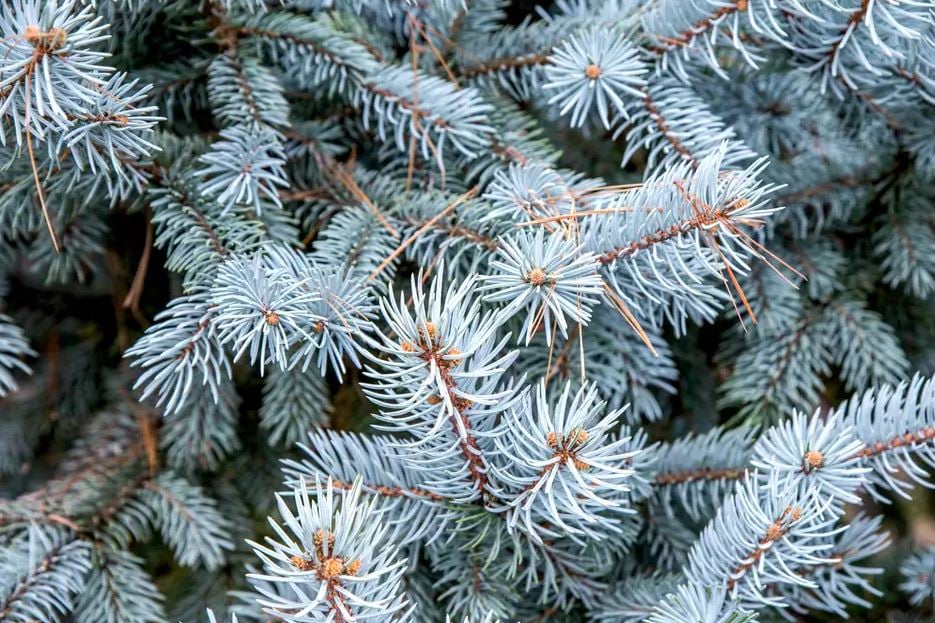 Juniper: Juniper can grow in even the most inhospitable conditions, particularly the often super-cold temps of a Utah winter. And since they don't drop their leaves in the fall, they help bring life to a wintry landscape.
Zelkova: These put on a gorgeous show in the fall and don't need much in terms of watering once they're established. Plus, there's a large variety offering unique, even variegated, foliage.
Cedar: Cedars are fairly easy to grow and maintain, plus they smell nice, are adorned with pretty berries come winter, and even attract birds to your wintry landscape.
Birch: The unique bark of birch trees can offer a bright and beautiful contrast to the rest of your yard all year, but especially in the winter.
Willow: A willow can add plenty of interest to a snow-covered yard with its unique shape. It is also an excellent source of shade come summer.
Streetspire Oak: Because of its tall, slender form, the streetspire oak is great for withstanding strong Utah winds and fitting into narrow spaces in your landscaping.
Best Shrubs For Utah Winter Yard Survival
Adding the most durable shrubs for winter in Utah to your landscaping is an important part of yard design for any homeowner. They can help protect walkways and provide plenty of visual interest in an otherwise boring blanket of white.
Winter Heath: Winter heath is a hardy, evergreen shrub that actually flowers in winter. It's a low-growing plant that provides beautiful ground cover all year long.
Sweet Box: Another hardy shrub that stays green year-round, sweet box makes a great hedge or even espalier and needs very little water or sunlight.
Wintergreen: Wintergreen is an especially festive shrub option as its delicate white summer blossoms make way for bright red berries during the winter months.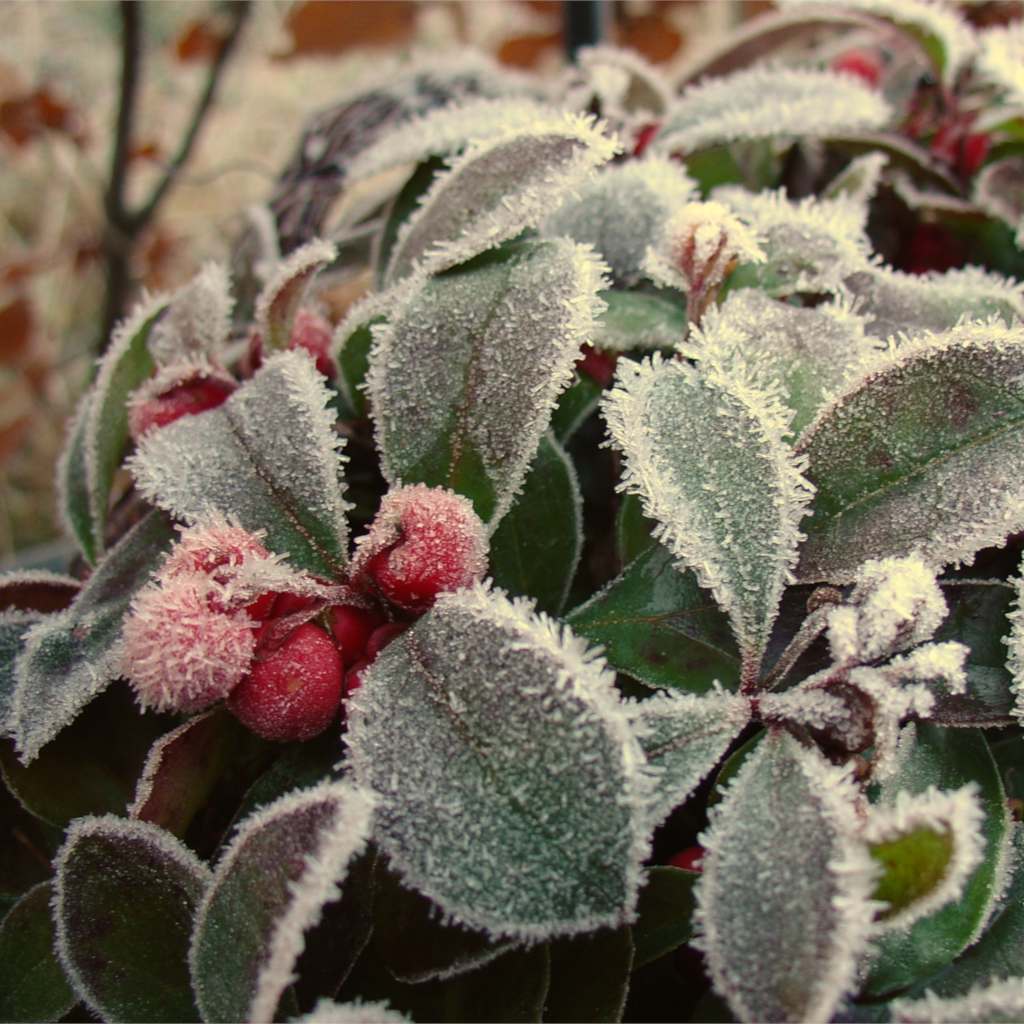 Evergreen Holly: Another drought-resistant powerhouse, holly is possibly the most iconically picturesque option for great winter shrubs in Utah.
Boxwood: Boxwood is ideal for sculpting and lining walkways while providing a rich green pop of color all year long. And they're frost resistant so they're a great shrub for Utah winters.
Globe Peashrub: Possibly even better at withstanding winter damage than boxwood is the globe peashrub, which actually keeps its pretty rounded form without any pruning.
Forsythia: Forsythia is another easy-to-maintain shrub that is great for winter yard survival in Utah. It's also got beautifully bright yellow blooms that come before spring has fully sprung, helping to ease those wintry blues.
Hicks Yew: Hicks Yew is not only a perfect privacy hedge shrub, but touts extreme cold hardiness, making it another great option for Utah yards in winter.
Ninebark: Despite it being a deciduous shrub (and therefore not putting on a glorious show during wintertime), ninebark can grow in even the harshest conditions and come back strong every spring.
Best Flowers For Utah Winter Yard Survival
They may not be blossoming during the coldest season, but you can't forget to plant some spring flowers that are strong enough to last underground all winter.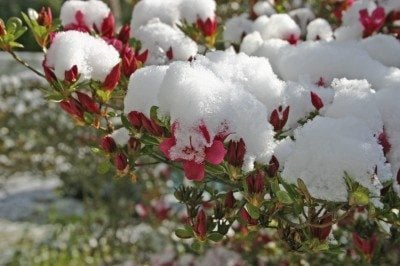 Coneflower
Crocus
Lily of the Valley
Coral Bells
Catmint
Tulips
Hyachinth 
What Won't Survive The Winter?
If you've done your research before planting, it's honestly unlikely that your yard will look like a plant massacre come spring. But we do have a few warnings about things that probably won't make it through a harsh Utah winter.
Tender plants. If your new tree or shrub is very under-established by the time winter hits, it's more than likely that the stress of a Utah winter will do the baby in. It's best to give your landscaping plenty of time to get established before winter to give it the best chance of survival.
Sick plants. Sick plants are likewise at risk of kicking the bucket if they're not better before winter. Make sure to keep up with fertilization, pruning, and pest control to maintain a healthy landscape that can endure the colder months without dying off.
You-definitely-shouldn't-have-planted-this-in-Utah plants. Make sure you're doing a little research (or have hired pros who know their native veg) to ensure you're planting stuff that was meant to live in your climate region. Look for cold hardiness and drought tolerance since our state deals with both. Plus, take a closer look at the microclimates that exist in your own backyard (like areas with plenty of sun, too much shade, lots of water runoff, etc.) and plant accordingly.
If you think you've got a fighting chance but want to make sure you're putting your landscape to bed for winter properly, here are a few winter tips for landscaping.
Plan ahead with heat-absorbing foliage—maroon- and bronze-colored leaves, as well as downy leaves do this best.
Plant with wind and sun in mind. The winter sun is different from the summer sun, and the same goes for wind. Plant accordingly.
Gather potted plants together to help insulate and protect one another during the coldest parts of winter.
If the weather has been dry, give your plants a thorough watering before a freeze is predicted to ensure they get what they need before the ground becomes impenetrable.
Lay down mulch to help protect and insulate plants that need it.
Cover vulnerable plants with burlap or other insulating material to help ensure survival.
Big Rock Landscaping: Your Winter Landscaping Experts
At Big Rock Landscaping, we're here to make your life easier, all year round. That means relying on us for expert landscaping tips, friendly and clear communication, and an experienced team to design, install, and maintain your landscaping so it can not only survive but thrive this winter and for years to come. Give us a call to get started today!