Luxury Landscaping Versus Normal Landscaping: What Makes It Luxury?
Have you ever seen a luxury home only to be utterly disappointed by the landscaping? Or maybe saw a home during construction that seemed underwhelming, but once the home and landscaping were finished together, the only word that came to mind was luxury? How about happening upon an average home that's landscaping was the total wow-factor of the property?
It's true—landscaping has a major impact on the curb appeal of a home. But luxury landscaping is not merely a beauty contest—it also drastically affects a home's overall value. Done the right way, luxury landscaping can increase a home's value by up to 20 percent! But settle for a basic backyard or worse, a haphazard DIY landscaping project gone wrong, and you're looking at a depressingly, well, depressed ROI.
Let's look into what it is that makes a luxury landscape design luxurious and how you can make sure that your investment is in the hands of the right high-end landscaping company.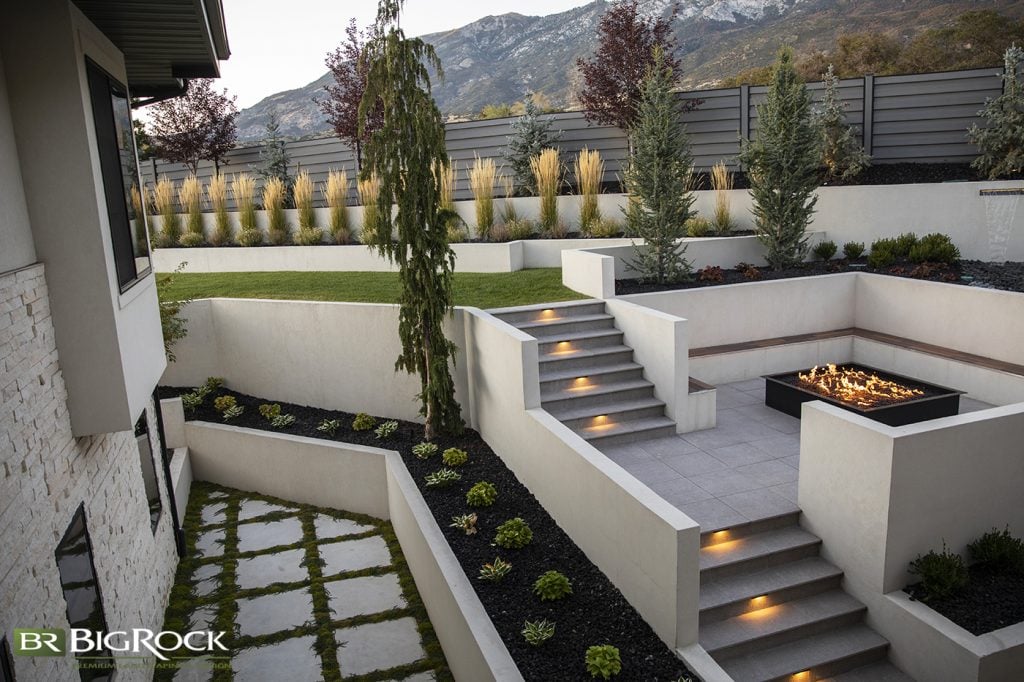 5 Differences That Make Landscaping Luxury
Truly it's the details that separate the good from the great, the typical backyard from the luxury landscaping. And while there is no one formula—thank goodness or that would get really boring—there are a few overarching principles that lend themselves to luxury landscaping oases over the simple backyard hideaways.
The first thing that provides a foundation for luxury landscaping is a beautifully cohesive plan. Custom landscaping shouldn't be about tossing together a few things that you like and hoping for the best. Luxury landscaping design ideas should be harmonious with existing elements and architecture, as well as creating their own sense of harmony and belonging. Good luxury landscaping should feel as if it always belonged where it exists now—and that will only come with a well-thought-out design plan.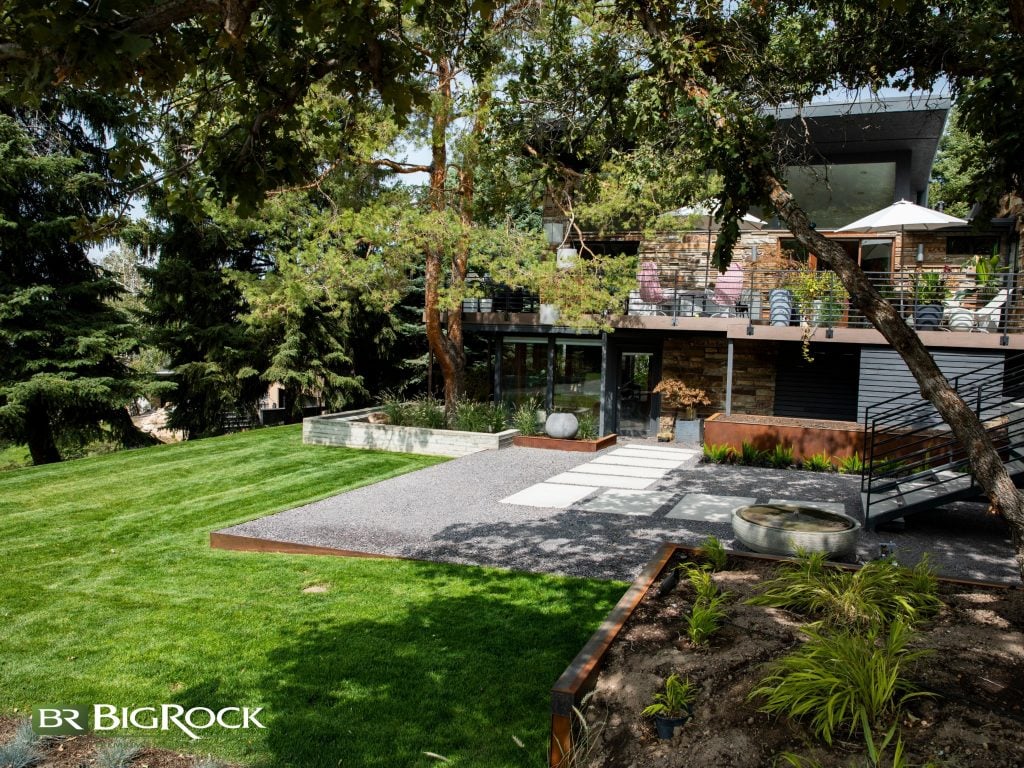 Another big thing that makes for luxurious landscaping is a reasonable consideration for the social component of your yard. Meaning, if you're investing in high-end landscaping ideas, it's likely that you're going to want to share the finished product with friends and family. That not only means you'll need the space for additional guests but amenities for them to enjoy once they arrive as well. Things like pools, outdoor kitchens, elaborate gardens, and even dance floors are popular luxury landscaping elements that all add to the social aspect of high-end landscaping.
But it's not just the number of people or things in your landscaping that will qualify it as luxurious. The quality of the materials used as well as the extras employed are a key way to elevate your landscaping and hardscaping design. Take that pool, for instance. Many backyards have a lovely inground pool. But if you want to take it to the next level, consider incorporating a well-designed water feature, alluring mood lighting, or a custom-built waterslide. The addition of these high-quality amenity extras can make your outdoor space feel like an exclusive getaway instead of just another night in the backyard.
Manicuring is another important element of luxury landscaping. Once the design is in place, there has to be a proper maintenance plan, consistently employed. If not, what was once luxury landscaping can turn into a graveyard of long-lost lawn chairs in a jungle of overgrown greenery. Okay, you probably wouldn't let it get that bad. But professional trimming procedures and the right amount of watering, along with proper amenity care, will make all the difference when it comes to making sure your luxury landscaping remains luxurious.
Lastly, luxury landscaping comes down to sense more than dollars. And yes, you read that right. While money matters in luxury landscaping, it's really all about utilizing every bit of your budget—whatever it may be—the right way so as to take advantage of all the luxurious components you and your luxury landscape design company have dreamed up. A strategic process for investing in the right landscape opportunities at your home is a must for any luxury landscaping hopeful.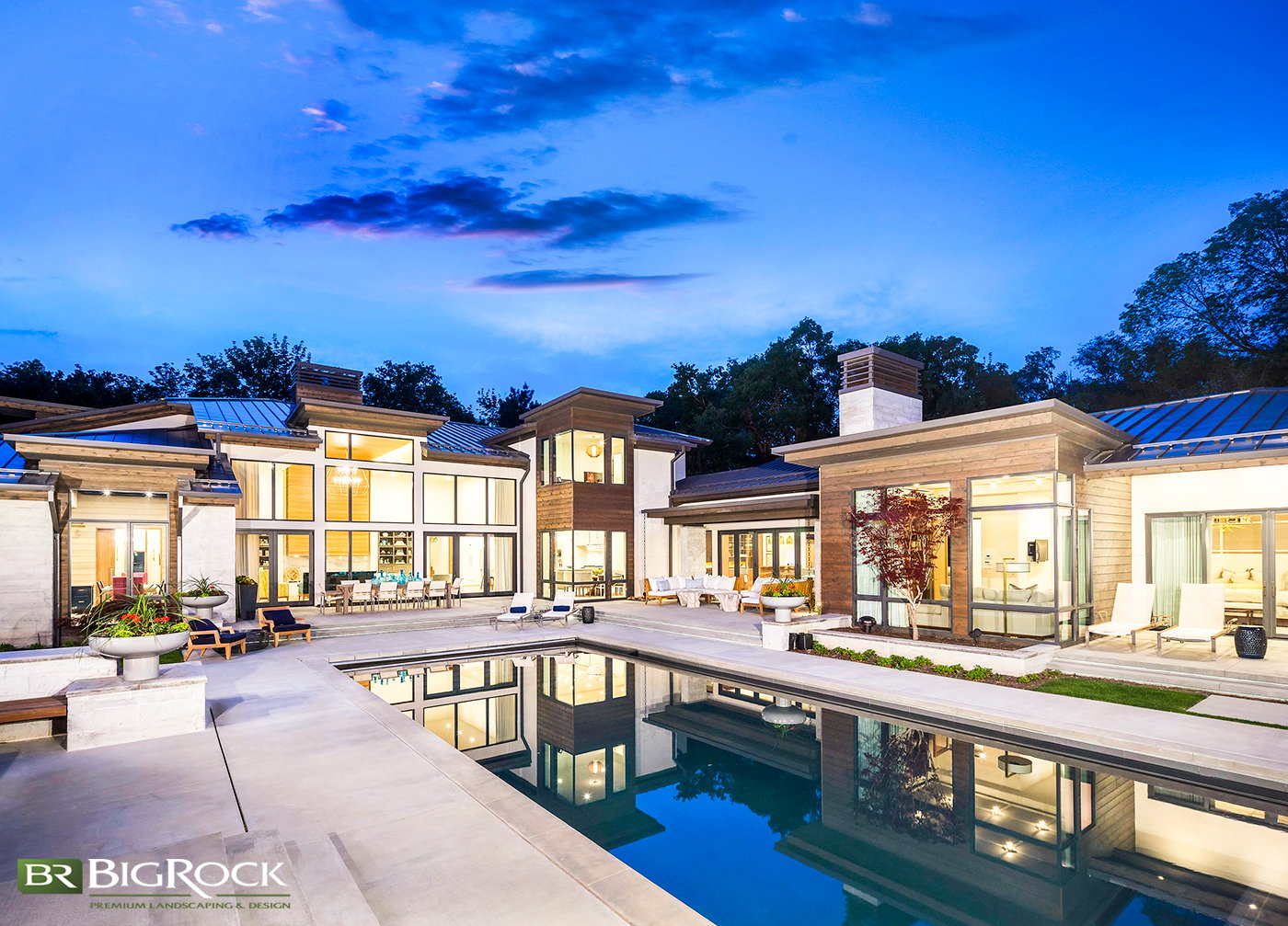 Hiring A High-End Luxury Landscaping Company
Hiring a high-end landscaping company is likely your best chance at making the most of your luxury landscaping potential. But hiring the right luxury landscaping company should only come after you've done your own research. Here are a few areas you shouldn't compromise on and several questions to ask before hiring a professional to design and install your luxury landscaping:
STYLE—Does the potential company have a portfolio that matches your style? Do they have confidence that they can create the unique design you're looking for? Do a little research on what most appeals to you (e.g. modern landscaping design, traditional landscaping design, contemporary landscaping design, hardscaping, etc) so you're educated on how to communicate your desired landscape style.
COMMUNICATION—Do they communicate well? Will there be a point person on their team that listens readily and can help out if anything needs to be adjusted during the course of the project? Will you be getting regular updates?
IDEAS—How much will you be expected to contribute in regards to design or finishes? Does the landscape company provide its own design ideas and options? How much input do they want/need from you?
COST—How much is your luxury landscaping going to cost? Are they careful about sticking to a budget? Is there any evidence that they would cut corners and ultimately decrease the value of your luxury landscaping? (Note: You can generally expect to pay about 10% of what your home is worth on a great luxury landscaping project. If that feels like a difficult number to swallow, remember that that great landscaping can increase your property value by up to 20 percent!)
REFERENCES—Can you find a variety of reviews or references to the landscaping company that gives you the confidence you'll enjoy working with them and love the finished product?
Choosing to hire professional landscapers for your custom high-end landscaping has many benefits outside of increasing your property value, curb appeal, and neighborhood status. Notably, it will drastically decrease your level of stress as you allow the artistic expertise, business savvy, and proper qualifications of the right professionals to handle the project from start to finish. You'll also have the assurance that the completed job will be done correctly, beautifully, and in a timely manner.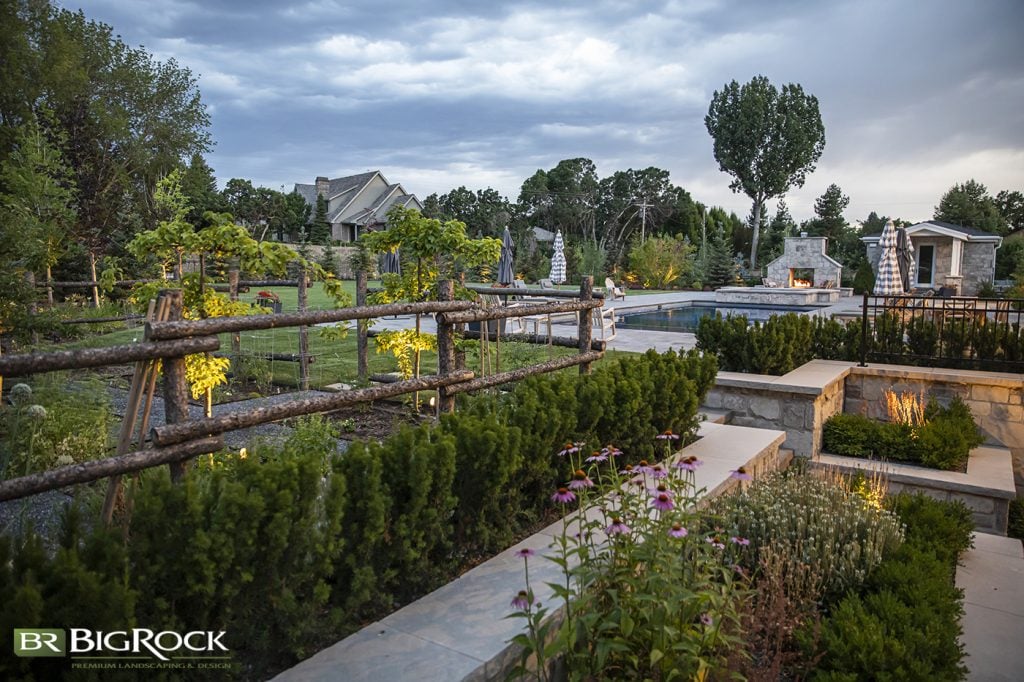 Luxury Landscaping With Big Rock Landscaping
Big Rock Landscaping is the luxury landscaping company you're looking for. Our award-winning firm has frequently been recognized for the impeccable residential luxury landscapes we produce, as well as our friendly customer service. In fact, we make it a point to do everything we take on—from the perfect pool to personalized project management—outstandingly well. And we'd love to work with you. Take a look at the landscaping services we offer, and if you have a residential landscaping project you've been thinking about, give us a call and see how we can help you get started today!