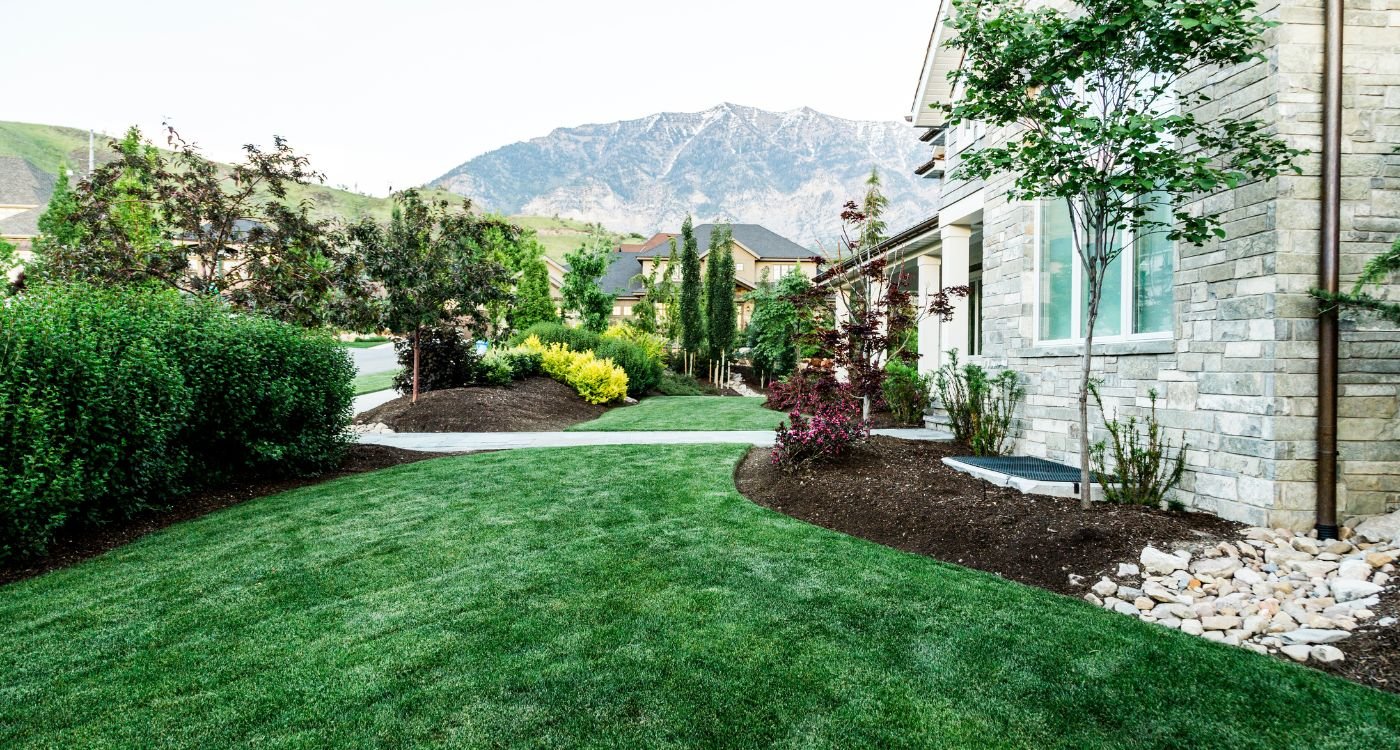 When to Add Mulch to Your Beds
The daffodils are breaking through the soil and reaching towards the light. A sure sign that spring is upon you. The warmer weather has you feeling excited to start your spring garden preparations.  Seasoned gardeners know that one of the first steps for garden preparation is adding mulch to your garden beds. But choosing the right mulch for the right location and plants is a literal science.  Depending on your grow zone, you may need to mulch as early as March or as late as the end of April. However, for Utah residents, early spring is the best time to lay your mulch. Don't worry, even though this gardening step is important, it's easy to tackle once you understand the basics.  
Mulch 101
Applying mulch may seem like a straightforward landscaping project, but if you've ever visited a home improvement store you know that there is an overwhelming number of types and subtypes of mulch. Mulch is defined as anything you lay on top of the soil to prevent weeds from growing and to lock in moisture to help plants grow. Mulch can be divided into two categories: organic and inorganic. Both types have pros and cons, and the use of each type is dependent on the location and purpose of the soil.  
Organic Mulch
Organic mulch is any material that was once a living thing, including bark, grass clippings, hay, shredded leaves, pine needles, biodegradable food waste, and more. The benefit of using organic mulch is that as the organic matter decomposes, the nutrients from that decomposition are added to the soil, helping your plants grow healthy and strong. 
Before mulching with an organic material consider the area you are trying to cover. Because the growing season is short, a raised vegetable garden bed will benefit from a fast decomposing mulch like shredded bark or shredded leaves. But if you are trying to cover a garden path with organic mulch, using bigger pieces of bark from a hardwood tree is a better bet- the mulch will take longer to decompose, reducing the number of times you'll need to re-mulch that area. 
Also, consider the pH of the area you are mulching. Do the plants like a higher acidity? Then pine needles might be the answer. If you aren't sure what type of mulch to use for what area, research the specific needs of your plants, including the best watering schedule, preferred pH balance, and any nutrients that could be detrimental to its growth. Each plant and soil is different, so finding the right mulch is important.
Inorganic Mulch
Inorganic mulch is any material that isn't made from a living thing. Think rubber, plastic sheets, or rocks. The benefit of these materials is that they don't require replacement as often as organic materials, as they are very slow to decompose. That being said, many of these materials should be used with caution. Rocks are a great option for pathways, but are not a great option for vegetable gardens as they don't add nutrients to the soil. It's also important to consider that because plastic and rubber don't decompose quickly, they are difficult to move or change once added. These materials can also have other negative effects on the area–mainly, overheating the soil underneath and leaching harmful chemicals into the soil.  
When To Add Mulch To Your Garden and Flower Beds
With a working knowledge of the inorganic and organic mulch, you can now consider the best time to lay your mulch. Again, not as straightforward as you may think, because timing can make or break your garden. Generally speaking, you want to mulch sometime during mid to late spring.  This is for several reasons. You don't want to trap the cold into the soil, preventing the ground from warming up enough for plants to grow. Take special care of your perennials and wait until they have had time to break dormancy before applying mulch. Remember, perennials come back year after year, and you want to give these plants time to break through the soil before you weigh it down with mulch.  
Gardeners add mulch to prevent weed growth and trap moisture in the soil. Additionally, mulching adds visual uniformity to the ground, which helps your yard look clean and well managed. To make the most of your mulching and ensure you are getting the full benefit of the process, follow these mulching tips and tricks:
Select your mulch type. Consider whether the area would benefit from the nutrition from decomposing organic matter or have heavy foot traffic. Ask yourself how often you are willing to add new mulch.

Pull weeds by the root before mulching. This helps with the appearance of the area after you lay mulch, but it also prevents new weeds from growing.

Lay your mulch in a 2 to 4 inch layer on top of the soil. Add too much mulch, and the plants won't be able grow through the weight of it. Add too little mulch, and your soil won't trap water nor prevent weeds.  

Reapply mulch in warmer summer months if the area needs it. If you notice that your plants seems to be drying out even after consistent watering, it may be because the mulch layer is too thin to trap the water in the soil.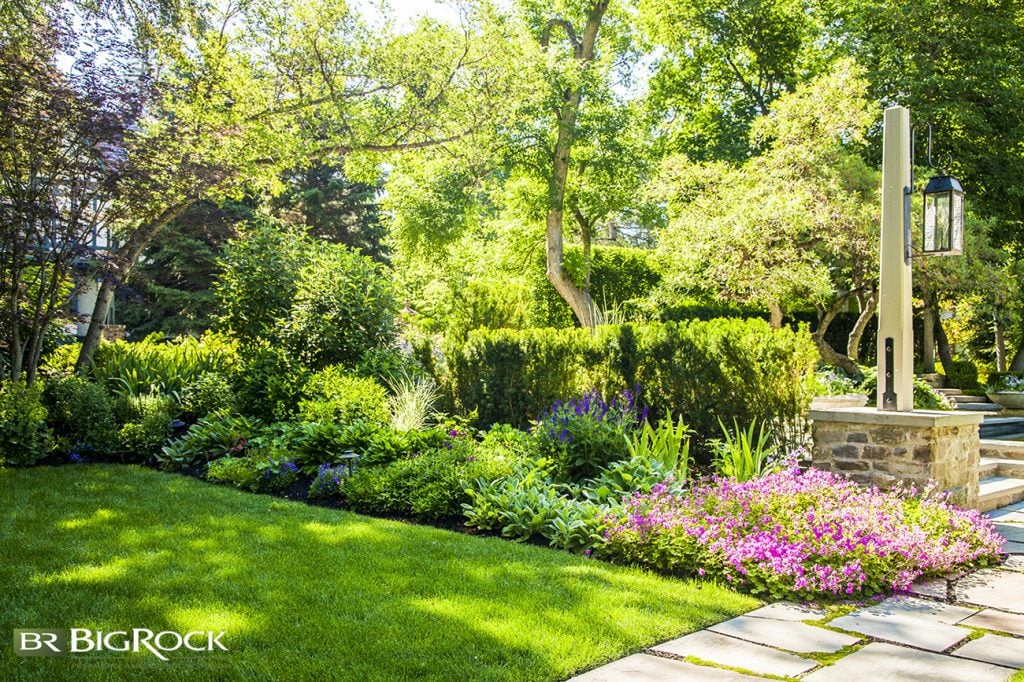 Big Rock Landscaping: Your Utah Landscaping Services Experts
If the task of deciding what type of mulch to lay, where to lay it, when to lay it and then actually laying the mulch is overwhelming, you don't have to worry about it. Our team at Big Rock Landscaping are experts at planning and selecting the best mulching products for your garden. Our team has decades of experience. We can help you implement innovative solutions and design ideas for your landscape. Don't waste your time and money by buying the wrong mulch and laying it yourself. Call us, and let us help you solve your landscaping problems!