Structures Design and Install Services
Landscape Structures Services Overview
If you are feeling overwhelmed at the thought of designing and installing your landscape structure, you aren't alone. Many homeowners feel the same way. An outdoor project is a big investment, and you don't want to get it wrong.
Luckily for you, you've got a team of experts on your side. Landscaping structure design and installation is one of our favorite services we offer because it allows us to stretch our imagination wings and strut our construction skills. We love taking your concept and adding our expertise and passion, a combination that yields stunning results.
Whether you need a custom patio complete with a fire pit, built-in benches, and a pergola, or you want to surprise your kids with a new playground, we can take your ideas from concept to the final product. You'll love working with our team of passionate landscape professionals. Don't wait to show us what your dreams are for your backyard structure, we're ready to help them become a reality.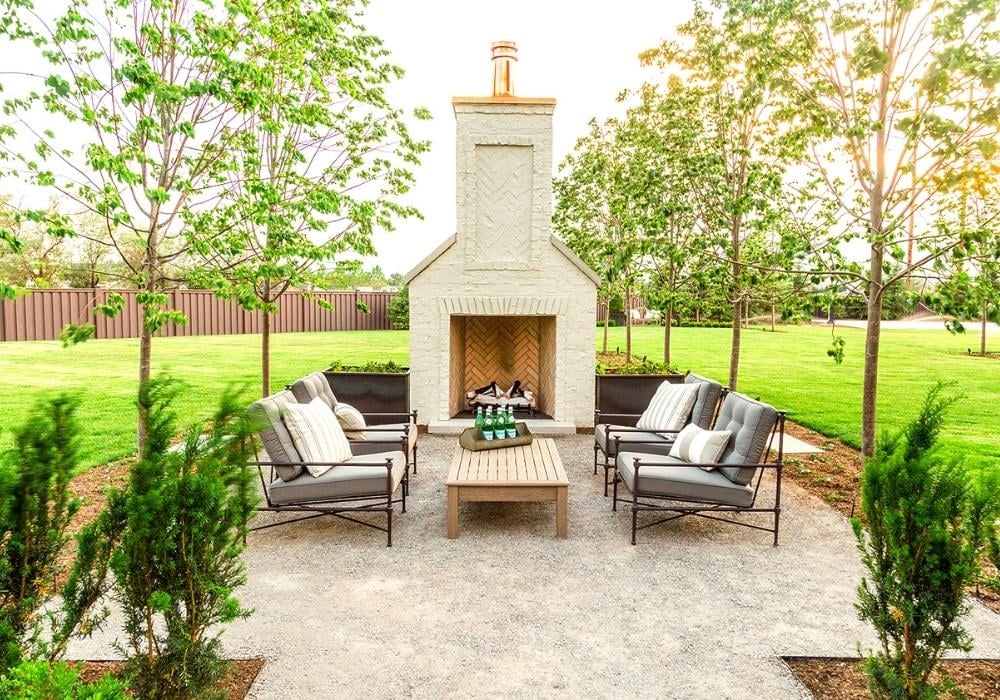 Our Landscaping Structures Services Features
You have great ideas for how you can add functionality and beauty to your landscape with a new structure, whether it is a pergola with a custom fireplace and built-in stone benches or raised garden beds with custom pavers between each box. Most landscape professionals will do the bare minimum to complete the project, but we take those ideas and not only turn them into reality but add our experience and passion to make it a stunning feature of your yard.
Using innovative design and years of experience, we take your great idea and add our expertise in landscaping to turn your ideas into stunning realities. You can trust us to have a full view of your entire outdoor space, and make suggestions and create plans for any outdoor structure. From a custom deck complete with an outdoor kitchen to raised garden beds with a drip watering system for those hot summer days, we are the perfect choice for any landscape structure for your outdoor space.
Regardless of the type of structure you need, we use only the highest quality materials on the market. Our years of experience with brands and material type gives us the best knowledge in the industry when it comes to researching and selecting materials for your landscape structure.
You can enjoy a beautiful outdoor space without the stress. Our years of experience in building dozens of different outdoor structures give us the perspective and knowledge to avoid the big issues in the process of creating stunning outdoor structures. You can avoid the headache of figuring out how deep to dig your trenches for your rock wall, or measuring and buying materials for a deck. We will create a space that you love with the assurance that the workmanship and materials are of the highest quality.
Benefits Of Big Rock Landscaping Structures Service
When you look at a patio, pergola, or playground you might think "how hard could that be" and we understand the sentiment. But trust us, there's so much more than meets the eye when you are looking at any structure in the landscape, and when you hire us you hire our expertise and our eye for finding (and avoiding) problems.
Don't spend hours deciding what type of wood to use for your pergola or how deep to dig your trenches for your deck. We can do that work for you, and because we have the experience and passion to create incredible outdoor spaces, we can give you the best landscape structure with no hassle for you.
There are multiple factors you simply can't know without the expertise we have cultivated over dozens of outdoor structure projects. It takes time and dedication to understand the intricacies of outdoor structures, and unless you are a professional landscaper, you are likely wasting your time and money trying to build a structure on your own.
You'll have all the benefits of a beautiful outdoor structure without any of the headaches. Our insider knowledge of materials and best practices makes our structure design and installation services second to none, and it shows in the quality of our final product. Your yard can be the envy of the neighborhood without you ever lifting a finger- you deserve the rest and the beautiful space. We can give you both!
Request A Bid For Our Landscaping Structures Services
We want to give you that custom playground, huge deck with built-in benches, or outdoor kitchen of your dreams. It's all within your grasp, and you don't have to wait to enjoy a beautiful yard. Our team is ready and waiting to help you be the envy of your neighborhood and create memories that last a lifetime in your yard. Contact us today for a bid to get your dream started!