Fire Features Services Overview
If you have visions of sitting around a campfire but lack the desire to put up a tent, Big Rock Landscaping can make all of your fire service dreams come true without the need to go dig out your sleeping bags! Add an outdoor fire feature for the ultimate in entertaining. Whether you are interested in designing an outdoor fireplace or you are looking for a backyard fire pit, or even a tabletop fire feature, Big Rock Landscaping can assess your outdoor area and work closely with you to design the fire feature of your dreams. With a professional and dedicated staff, Big Rock Landscaping works closely with each and every client to truly understand the vision they have for their outdoor space, and then they create a customized design that goes above and beyond the dreams and expectations of the client.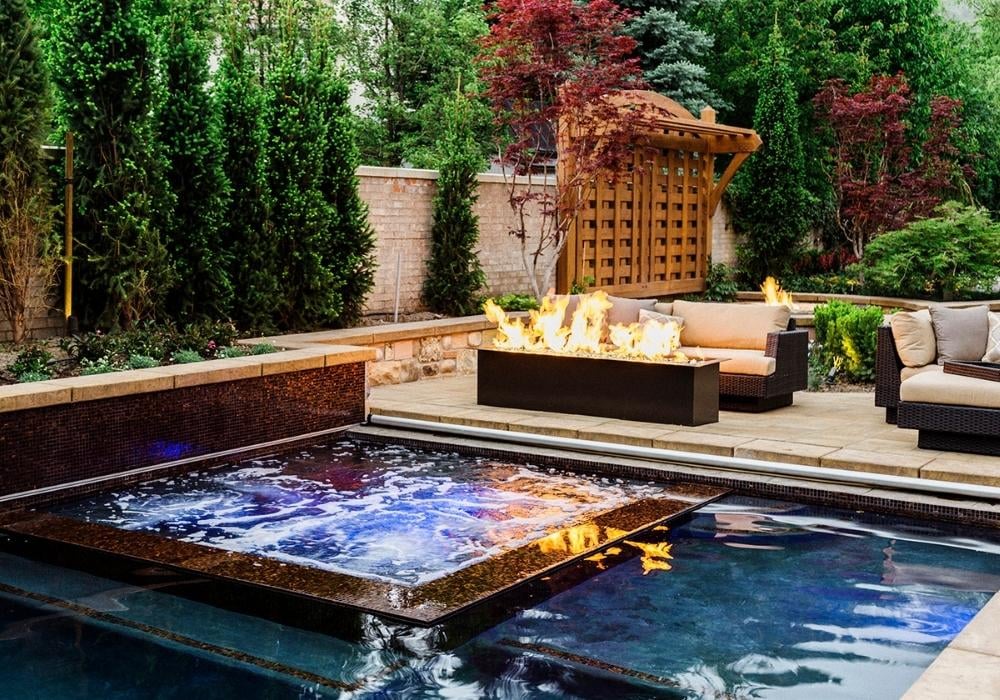 What To Expect With Our Fire Feature Services
A custom fire feature adds a great statement to an outdoor space. They bring elegance and warmth and create an atmosphere that friends and family do not want to leave. Whether you're toasting marshmallows, catching up on old stories, or making new memories, people tend to flock towards fire features.
Big Rock Landscaping is proud to offer a variety of fire service features including:
Custom outdoor fire ideas
Professional installation and service
Backyard fire pits
Outdoor natural gas fire features
Outdoor fireplaces
Tabletop fire features
With unique and custom ideas, the team at Big Rock Landscaping looks forward to creating an outdoor space where memories will be made for many years to come.
Benefits Of Big Rock Landscaping Fire Features
Create a space in your backyard where friends and family can gather. Add additional light and warmth to your space and an entertaining haven that will be enjoyed for years to come. Whether you're looking to install an outdoor fireplace or a fire pit, you are creating a custom space where memories will be made.
Since 1990, Big Rock Landscaping has been recruiting the most knowledgeable team members who are known for creating breathtaking and exceptional results. Each member of the team strives for a flawless installation execution and a noteworthy experience. With custom design ideas and truly deep knowledge of the industry, we create an unparalleled experience for all clients.
Request A Bid For Our Fire Features Services.
The team at Big Rock Landscaping takes pride in their business and clients are the number one priority. With this in mind, we provide an incomparable level of white glove customer service to each client that we are privileged enough to work with. We look forward to creating a custom fire feature for your home or business.