Professional Landscaping Services
With decades of experience in bringing residential and commercial landscapes to life in Utah and the Intermountain West, Big Rock Landscaping is your premier choice for landscape design, installation, and maintenance.
The Highest Quality Landscaping Services. Period.
At Big Rock Landscaping, we offer a comprehensive lineup of landscaping services customized to fit any style, any home, and any budget. Being a full-service landscaping company means we offer over 20 unique landscaping features and hardscaping solutions to our incredible clients throughout the Intermountain West. Oh, and you'll never see us compromising on quality. That's just not in our nature.
The Most Experienced Landscaping Team
We've got all the right tools to build you a beautiful environment that exceeds every expectation. Not only will we turn your vision into reality, our team of experienced and certified landscaping gurus provide unparalleled customer service and professionalism with every step of the entire project. Making outdoor living spaces that are beautiful and functional is what we do. Let us help you create your dream outdoor space.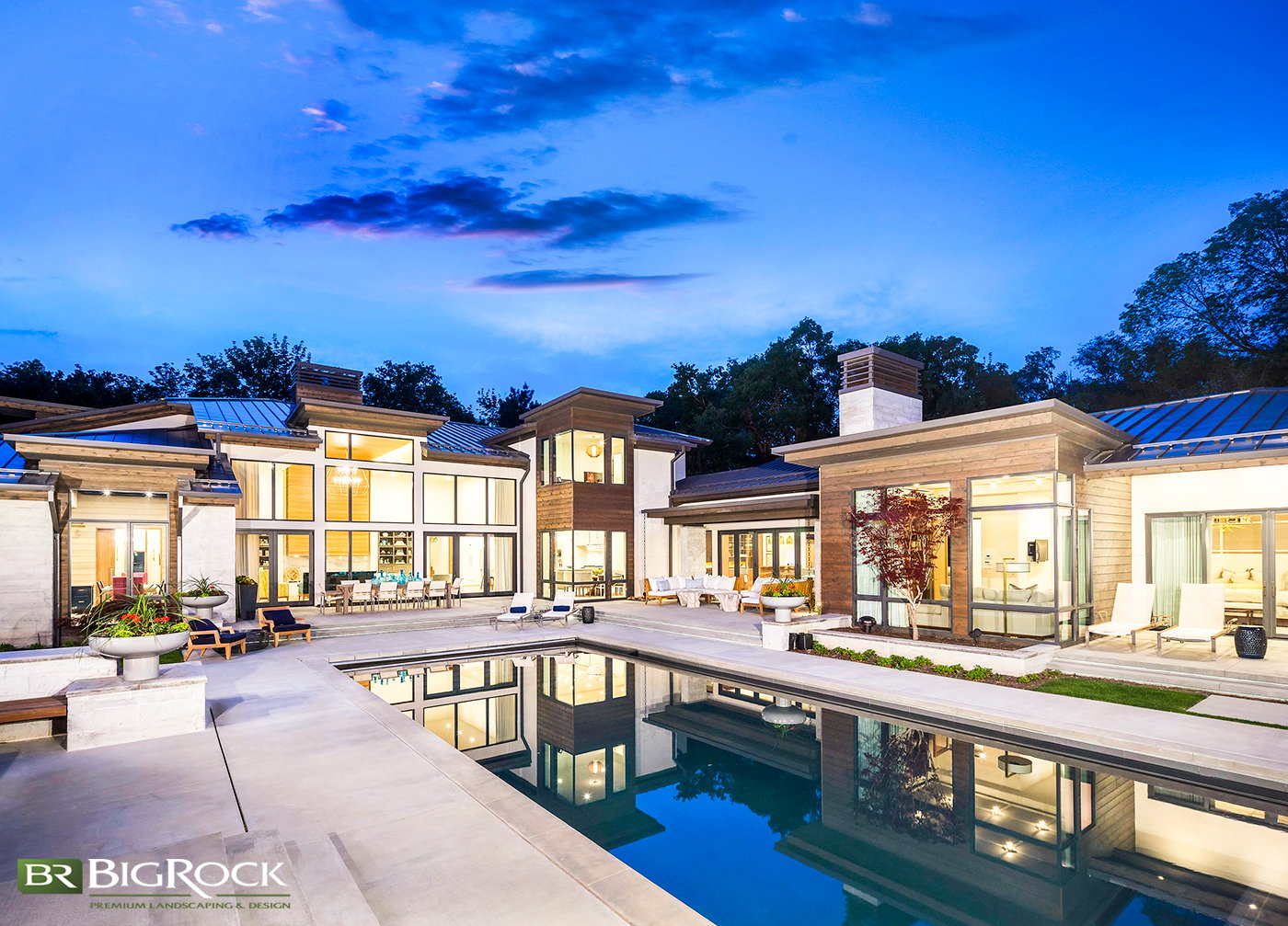 Incredible Landscaping Designs
We provide professional landscape design regardless of project size. Residential or commercial. And everything in between.
The Professionals For Your Outdoor Living Space
Whatever your vision and whatever your purpose, we have the design expertise, artistic tools, and professional resources. We are committed to providing an unparalleled level of service and professionalism as we craft beautiful, livable spaces in a natural outdoor environment. From design to installation, we do it all.
15+ Design Awards
Based on image popularity and actual customer reviews, these awards speak to two parts of the jobs we love most: impeccable landscaping and you.
10K+ Planted Trees
We've planted just about every tree and shrub known to mankind. We know what thrives and grows in the regions we serve.
250+ Projects Finished
Everything from pools to pavers and simple designs to high-end luxury landscaping projects, there isn't a single project we can't do.
25+ Team Members
Our amazing team will be with you at every step of your landscaping project. With multiple certifications and accolades, you won't find a more experienced team in Intermountain West.
Award Winning Landscaping
We're honored to be a part of an exclusive group of professionals to have won both Design and Service Houzz awards, multiple years running.
Drag
Consultation
Step one of this landscaping process is consultation. We absolutely want you to come to this partnership with your own ideas for the project—whether that's in the form of magazine clippings, a Pinterest board, or anything else, that's up to you
Return Bid
Discussing the return bid is step number two in the Big Rock Landscaping process. The return bid is a living, adaptable document that can always be changed and shifted based on our clients' wants and needs, as well as changes in material costs, etc.
Project Design
After meeting with you regarding the return bid—given your belief in the vision we've created for your space and the trust you have in us—we'll meet together one more time to sign a design contract and talk through a few more specifics with one of our designers.
Finalize Project Design
At the end of the design portion of the landscaping process, Big Rock will deliver the final landscaping design plan to you, including each and every specific request that has been discussed in previous steps.
Begin Construction
Now that the vision for your dream landscape project is set and documents are finalized, scheduling and construction can begin. This usually includes one more meeting between the designer, project manager, and the client to answer any further questions and agree on an appropriate timeline for the project.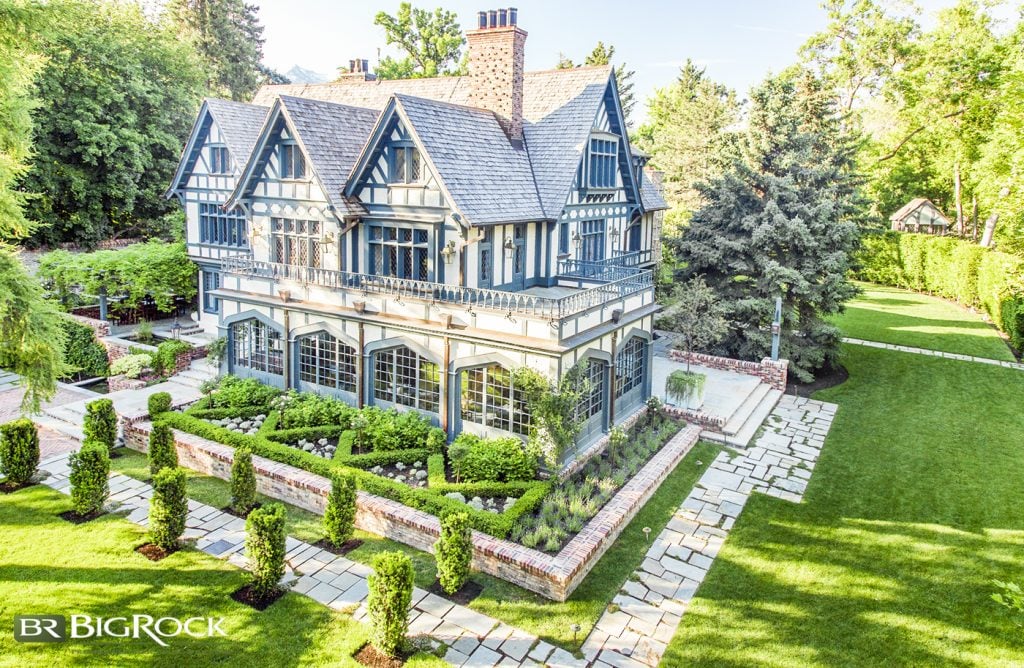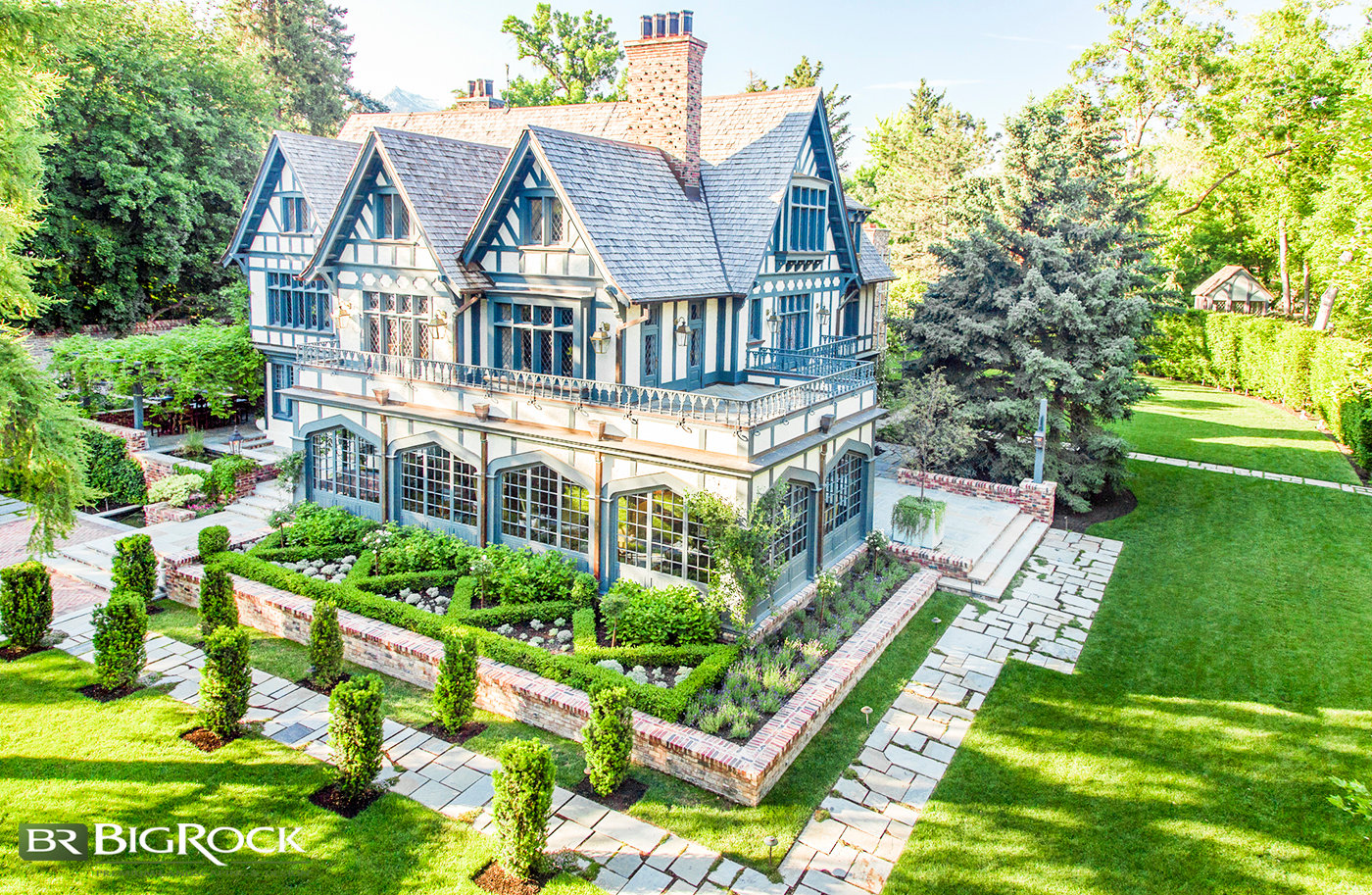 "When you are looking to invest this much time and money into a project, Big Rock should be your choice. I have zero hesitation in recommending Big Rock to all of our friends and neighbors."
"They are comfortable with the big stuff (retaining walls, masonry, pools, electrical, concrete, decks) and meticulous with the details to make it look perfect. I have found that's a rare find and we are grateful we did! We are very much looking forward to many years in our awesome Big Rock space!"
"Big Rock is an excellent company to work with. They are helpful, creative, and professional. I am very satisfied with the work they provided for me. Thank you!"
Make Your World Beautiful
Our mission is to make the world a beautiful place to live, one yard at a time. This is accomplished by using the best available materials and technologies in the industry.
Let's Get Started!
We are committed to providing an unparalleled level of service and professionalism as we craft beautiful, livable spaces in a natural outdoor environment.